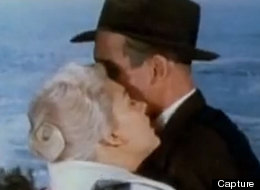 So Vertigo -- a 1957 flop that was greeted with bad reviews ("another Hitchcock-and-bull story") -- is now apparently the greatest film every made. It has beaten the long-standing champion, Citizen Kane -- also a flop when it was released in 1941. Both of these films were made in the Hollywood studio system, so Hollywood isn't all bad -- and even the "greatest" films aren't always hits. You probably know that Blade Runner, Fight Club and It's a Wonderful Life were not successful when they were first released, but the same is true of classics in every decade. Even going back to the 1920s (The General, Pandora's Box), future classics would be dissed by critics and dismissed by audiences. What movie will we next be reassessed? Ignoring foreign arthouse films (which is a topic for another article), here are some American movies from the past 20 years, either ignored or badly reviewed (or both), that might one day be reevaluated as misunderstood classics. Or at least, much better than we thought they were.
The musical, starring a teenaged Christian Bale as an 1890s newsboy in New York, sank without trace when it was released in 1992. Twenty years later, it has been turned into an unexpected Broadway hit, loved by critics and audiences alike. When a movie flop becomes a Broadway success, you can't help but reassess the movie, which had the same story and most of the same Alan Mencken songs (including the one in this clip, "I'm Shipping Up To Boston"). Still, being the toast of Broadway doesn't always work. It's hard to believe that movie critics will ever consider Xanadu to be a masterpiece. The difference: Newsies, in hindsight, wasn't such a bad film.

This 1995 Sandra Bullock thriller about online identity theft was a box-office hit (even becoming a TV series), but the critics thought it was laughable. The Halliwell's Film Guide reviewer, like many other critics, dismissed it as "computer illiterate". As critics write for the arts pages, not the IT section, they possibly didn't know what they were talking about. Nowadays, with online identity theft a serious issue, The Net seems strangely prophetic, and the critics are hopefully sticking to film analysis rather than tech comments. True, the plot is still full of holes, but… well… have you ever seen Vertigo?

There was much excitement when this movie – based on Alan Moore and Dave Gibbons' acclaimed graphic novel – was finally turned into movie in 2009, with more than one critic tipping it to be "the Citizen Kane of superhero movies". Sadly, it left people underwhelmed, and two groups were particularly disappointed. Firstly, the movie-goers unacquainted with the novel - expecting to see a fun superhero film - were confused by the complex, philosophical story. Secondly, the geeks complained that one of the subplots wasn't included, and that the end was slightly different. They were perhaps unfair, because it was perhaps the most faithful superhero adaptation in Hollywood history. (Actors were even cast based on their resemblance to Gibbons' drawings.) Besides, something had to be trimmed from a novel of nearly 400 pages. Also, in a post-9/11 world, the finale to this Cold War novel seemed naïve (and let's face it, would have looked ridiculous on the big screen). Between the pedants and the kids, however, hopefully a few people still love the movie. Not Citizen Kane, perhaps, but maybe The Godfather of superhero flicks – a splendid interpretation of a classic literary work (with the bonus of cool special effects).

This one actually received a few good reviews from the critics who were able to see it (mainly at the festival screenings) when it was released last year. Regular audiences, however, were more scathing. Its Internet Movie Database rating (as I write this): 4.3. Ouch. True, it's a confronting, bleak, often uncomfortable film. Writer-director James Westby's love of horror movies is apparent. This is fine, except that it's promoted as a feel-good comedy – and if you watch it long enough, that's exactly what it is. Still, though much of the movie, you could be forgiven for thinking otherwise. (Trust me, it's worth the whole journey.) Lead actress Katie O'Grady (who produced with Westby) was billed as a "one-to-watch star" by the Tribeca Film Festival for a role that is in turns funny, pathetic and (in the opening scene) somewhat hideous. Perhaps it's just a hunch, but it seems that this one will be revived in the near future, as Westby and O'Grady make waves - as they are bound to do. (For their latest film, they are tackling the screwball comedy genre.) Hopefully this will make people watch Rid of Me… and watch it to the end. They might rate it more highly. (Behind-the-scenes video of RID OF ME, starring Katie O'Grady, John Keyeser, Orianna Herrman, and Storm Large. On DVD, VOD, and all other digital platforms from Phase 4 Films.)

Steve Martin, an undoubted comic talent, has been berated for some of his movie choices. Why did he make Sgt Bilko, when the show was a vehicle for Phil Silvers? (Answer: Like Silvers himself, the character was pure genius.) But when he had the nerve to resurrect Peter Sellers' most famous character, Inspector Clouseau, the critics and purists were furious. How dare he step into the shoes of a comedy god like Peter Sellers! Reviews were unkind. But let's consider a few things. Firstly, the film wasn't all bad. The humor was broad, occasionally crass, but then, the Pink Panther films were always like that. Secondly, whether or not Martin was the right man to play Clouseau (and let's face it, what living actor would be accepted by hardcore fans?), he's a comedian on par with Sellers (so there). Thirdly, the critics hated the Pink Panther movies almost as much when Sellers made them in the sixties and seventies. Now, in light of the remakes, they seem to have been re-evaluated as true masterpieces in the cinematic canon. But don't forget: James Bond fans complained when Sean Connery was replaced by Roger Moore. Perhaps Martin is just like Roger Moore, to be replaced in the role by others in years to come. After all, he is not the only actor to step into Sellers' boots. (Alan Arkin, though a fine comic actor, was the George Lazenby of Clouseaus.) Martin's version, for all the scorn, was popular enough for a sequel.

Reviews for this 2001 film were generally positive, but with a little-known writer-director (Daniel Minahan) and cast (though the star, Brooke Smith, would briefly become a Grey's Anatomy regular), it didn't set the film world on fire. But as far as bleak satires go, almost nothing would portray the decade to come as accurately as Series 7. The concept: A reality TV show in which contestants, chosen from a lottery, kill each other until one remains the reigning champion. While you can name possible inspirations (Shirley Jackson's story The Lottery, The Truman Show, the 1968 BBC drama The Year of the Sex Olympics), it also seems almost prophetic. Remember that Survivor and Big Brother were brand-new shows when this movie was released. Strangely, it might have given more ideas to television producers than was strictly necessary (though fortunately, murder hasn't happened yet), not to mention novels and films like The Hunger Games. Upon reflection, it might be known as one of the last decade's most influential films.

Even Joss Whedon, the creator of Buffy, wasn't happy with the 1992 movie, starring Kristy Swanson, whose up-and-coming career went straight to obscurity. Though Whedon introduced the character in this film, he much preferred the cult TV series that followed, giving him more creative control. Seen recently, however, the film hits the mark surprisingly often. Perhaps that's because the TV series made some of the "bad" stuff look "enjoyably camp". Watching the movie, you can see some of the elements that made the series (and other late-Gen-X iconography) so special, suggesting a film ahead of its time. Meanwhile, look at Buffy's movie-only sidekick, Kimberly. She was no Willow Rosenberg, but she was very funny - and Hilary Swank's first movie role. It's always good to see a future two-time Oscar winner playing an airhead. Meanwhile, as well inspiring the TV show, it might have been the start of a new genre. Without this flick, the valley-girl hijinks of Clueless might never have been made. That would have been, like, sooooo lame.
Follow Mark Juddery on Twitter: www.twitter.com/markjuddery