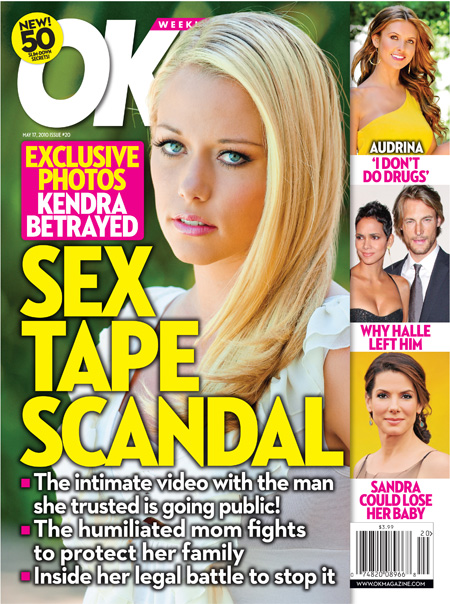 Lately, Kendra Wilkinson Baskett has been the perfect picture of a carefree new wife and blissful young mom. But OK! has learned exclusively that the reality TV star and former Playboy Playmate's wild past has come back to haunt her.
A salacious sex tape has surfaced, and Kendra, 24, is desperately waging a legal battle to keep it from going public.
FOR MORE DETAILS, CLICK HERE!
Mark Pasetsky is the managing editor of OK! Magazine and the editorial director of CoverAwards.com.
FOLLOW HUFFPOST