Screen tests installation view.
In his opening remarks to "Andy Warhol: Motion Pictures," MoMA's Chief Curator at Large Klaus Biesenbach told us to think of Warhol's screen tests -- 12 of which are presented in large-scale on the wall of one gallery -- as portraits. Expanding upon that, the exhibition as a whole can be seen as a portrait as well, a snapshot of the history of NYC culture seen through the eyes of a man on the road to becoming a defining figure of 20th century art.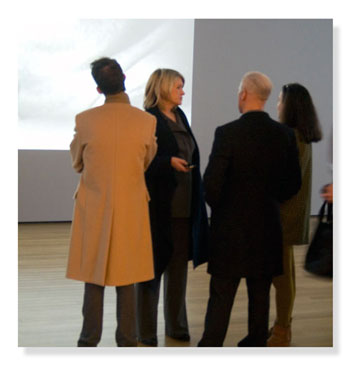 Martha Stewart, Klaus Biesenbach and friends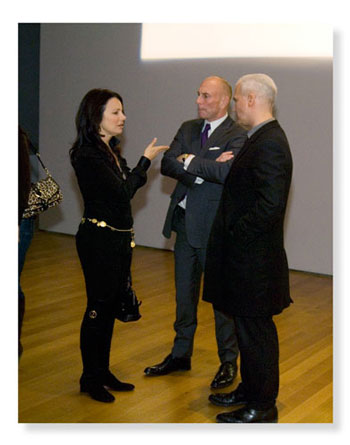 Fran Drescher, Todd Bishop, and Klaus Biesenbach
The preview and first night drew many personalities of the art and media worlds to the Museum, several of who stopped to speak with us and have their thoughts or portraits added to the ongoing story of Andy Warhol's New York.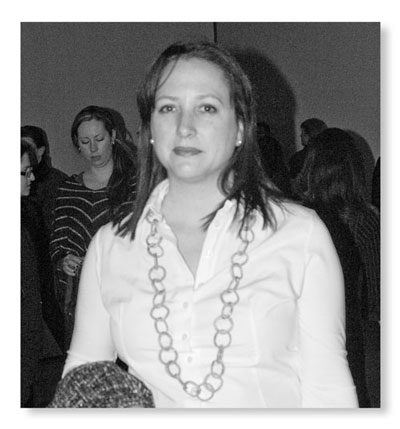 Lynda Greig of Loretta Howard Gallery
"I have waited over 20 years to see an exhibition such as 'Motion Pictures'. I have always been fascinated by these films," said Lynda Greig. "These portraits were so ahead of their time, and I think still challenge us to this day."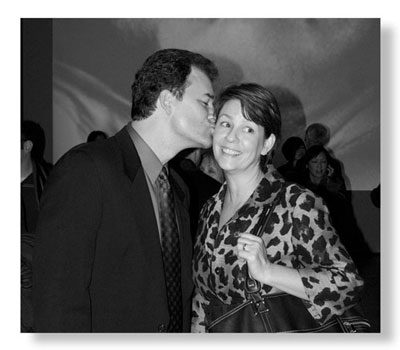 Cathy Colbertson and Chris Dolman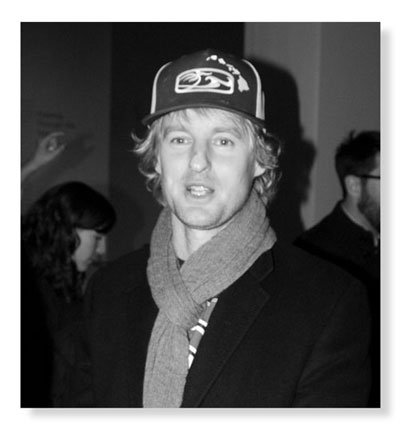 Award-winning filmmaker and writer Regina Weinreich contrasted the impact of the work, then and now. "The work looks fresh even though it is decades old. When first seen in the 'sixties, Warhol's screen tests and experimental films seemed a mockery of time, and of art itself, " she told us. "Now time is even more compressed, attention spans so diminished, it seems as if Warhol augured this new era and relationship to time and space. Seeing the screen tests in the same space, I feel the work is in dialogue, each to each, and with the current view of portraiture and celebrity as an instantaneous--or 15 minute-- version of that."
The exhibition chronicles the first wave of icons and iconoclasts - from 1964 -66 - to populate Warhol's films, which he continued to create until the early 70's. Andy dubbed his collaborators/entourage/cultural co-conspirators "superstars," and the first so anointed, Baby Jane Holzer, appears in her engaging close-up utilizing a toothbrush, sometimes in ways that have nothing to do with dental hygiene... Another animated clip shows a young Dennis Hopper in what was obviously not his first screen test, yet likely his best known.
Alanne Heiss (former director of MoMA PS1), musician Han-Bin & Klaus Biesenbach
For some of the portraits - called "stillies" - the subjects were asked not to move or speak. Musicians Gino Piserchio, whose test looks like a an ad in a fashion magazine, and Lou Reed, excelled at this stillness to the point that the first small motion detected comes as a surprise. Edie Sedgwick's liquid eyes devour the room, while her contained energy appears in tiny twitches seen only when viewed up close. Subjects also include: Susan Sontag; Allen Ginsberg; Nico; Paul America; Donyale Luna; Kyoko Kishida; and Kathe Dees.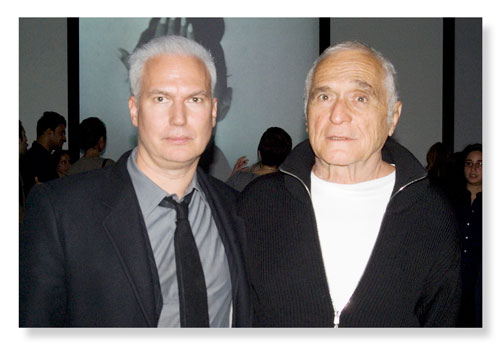 Klaus Biesenbach with John Giorno, star of "Sleep"
Artnet's Charlie Finch, impressed by his first view of the large scale projection of John Giorno in "Sleep," told us, "I'm old enough to remember when it came out." As to MoMA's approach to presenting the material, including a screening room with seating (now playing Warhol's study of couples titled "Kiss") at the back of the main gallery, he said, "Nobody does it better."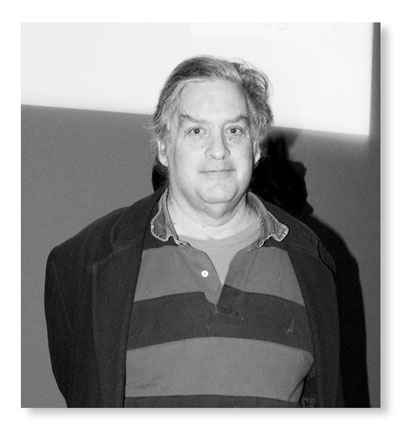 Andy Warhol felt the same - specialized facilities and experience are needed to keep these films from disappearing forever, and it was his wish that his films live on in the care of the Museum of Modern Art. Actually, the Andy Warhol Foundation and 3 museums are involved in the effort to keep them vibrant and visible into this new millennium - the Whitney, which cataloged the work, the MoMA preserving them, and the Andy Warhol Museum in Pittsburgh, which holds the copyrights.
The technology that supported Warhol's vision at that time is also an endangered species. 16mm film has long since been taken out of production, and the projectors and screens Warhol originally used have given way to monitors, so the museum collects those it can to present these works as originally seen - one example is Ethel Scull's screen test, which plays on vintage equipment at the entrance to the exhibition.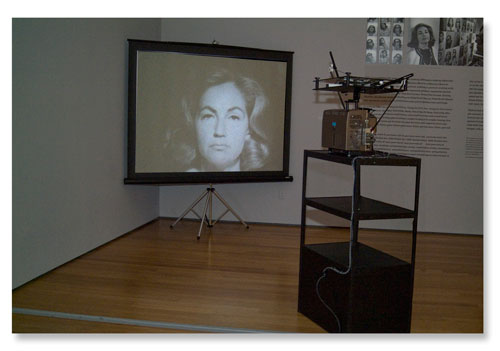 Ethel Scull's screen test with period screen and projector
The rest of the films are presented using digital technology. "Warhol's concept of the moving picture portrait was ahead of the technology available at the time these films were made. Their temporality tells you something about the subjects," said writer and art historian Robert C. Morgan. "Curator Biesenbach's installation is brilliant. For the first time we see these films as portraits, not simply as films."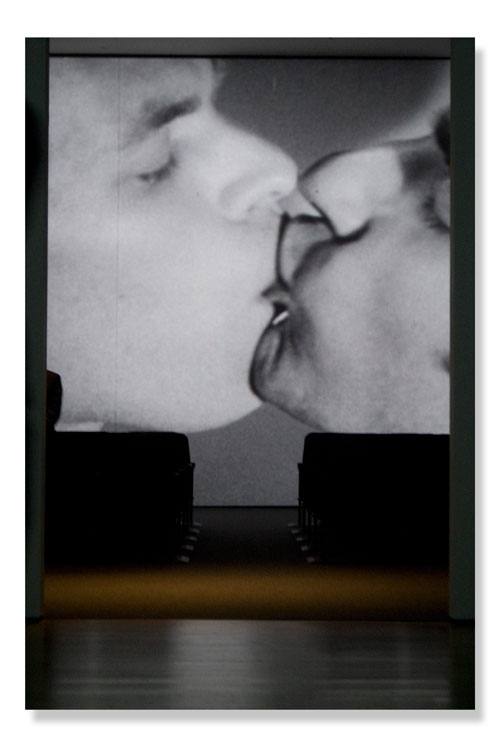 As for the feature films "Eat", "Kiss", "Sleep" and "Blow Job" included in the exhibition, Morgan told us, "They contain portraiture in relation to a defiant action, a study of the human being that would not normally qualify as film, at least in the Hollywood genre of the early 1960s. Yet they do seem strangely contemporary in the present moment, simply because Warhol's influence has seeped into the ground water and has become a kind of omniscient reality that exposes the politics of the portrait."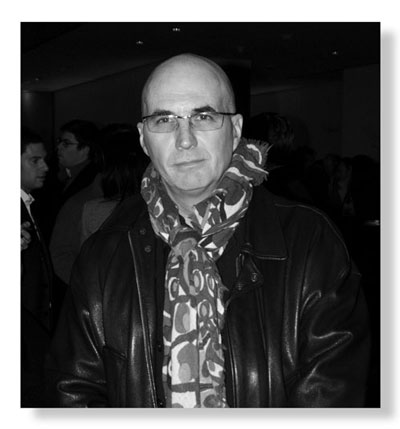 David Glackin keeps warm with an artful scarf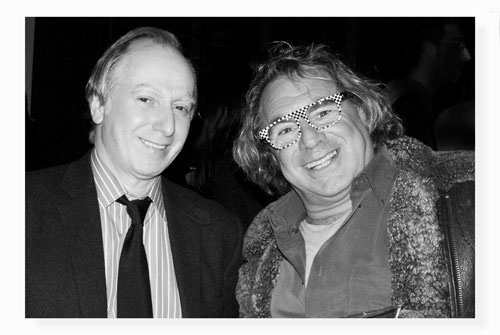 Ian Shapolsky and Steven Colucci enjoy the reception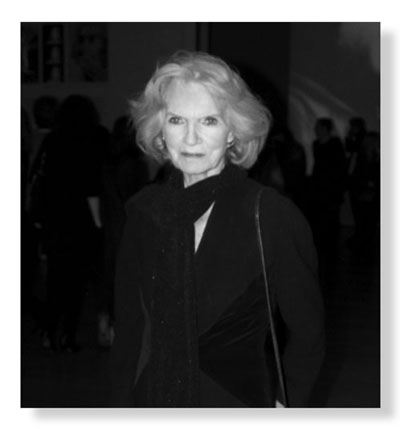 Margaret Morre-de-Cheney makes her entrance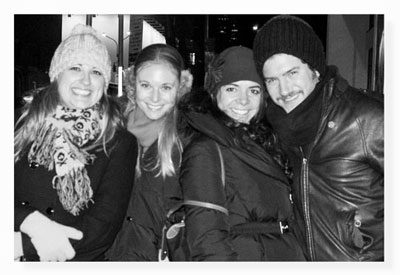 How was the show? "Awesome!" said (l-r) Courtney Trego, Nicole Borawski, Milena Gonzalez & Brian Batt.
All photos (c) Resolve40 & Beauarts, LTD , all rights reserved
SUBSCRIBE TO & FOLLOW CULTURE SHIFT
Every Friday, HuffPost's Culture Shift newsletter helps you figure out which books you should read, art you should check out, movies you should watch and music should listen to. Learn more