Two photos in the San Francisco Museum of Modern Art's The Steins Collect (May 21 to Sept. 16, 2011) won't let go of me.
One is a teeny, easy to-miss shot of Gertrude and Alice in their Ford van painted with a red cross and commandeered to minister to the French wounded in 1917. Stein drives... of course.
The other is a bit earlier, from 1911, and shows long-necked Alice Toklas and stalwart, round Gertrude Stein -- both yet young -- rooted and relaxed together in favorite facing chairs of the fabled sitting room/salon at 27 Rue de Fleurus; no hype, just two people who know each other fully.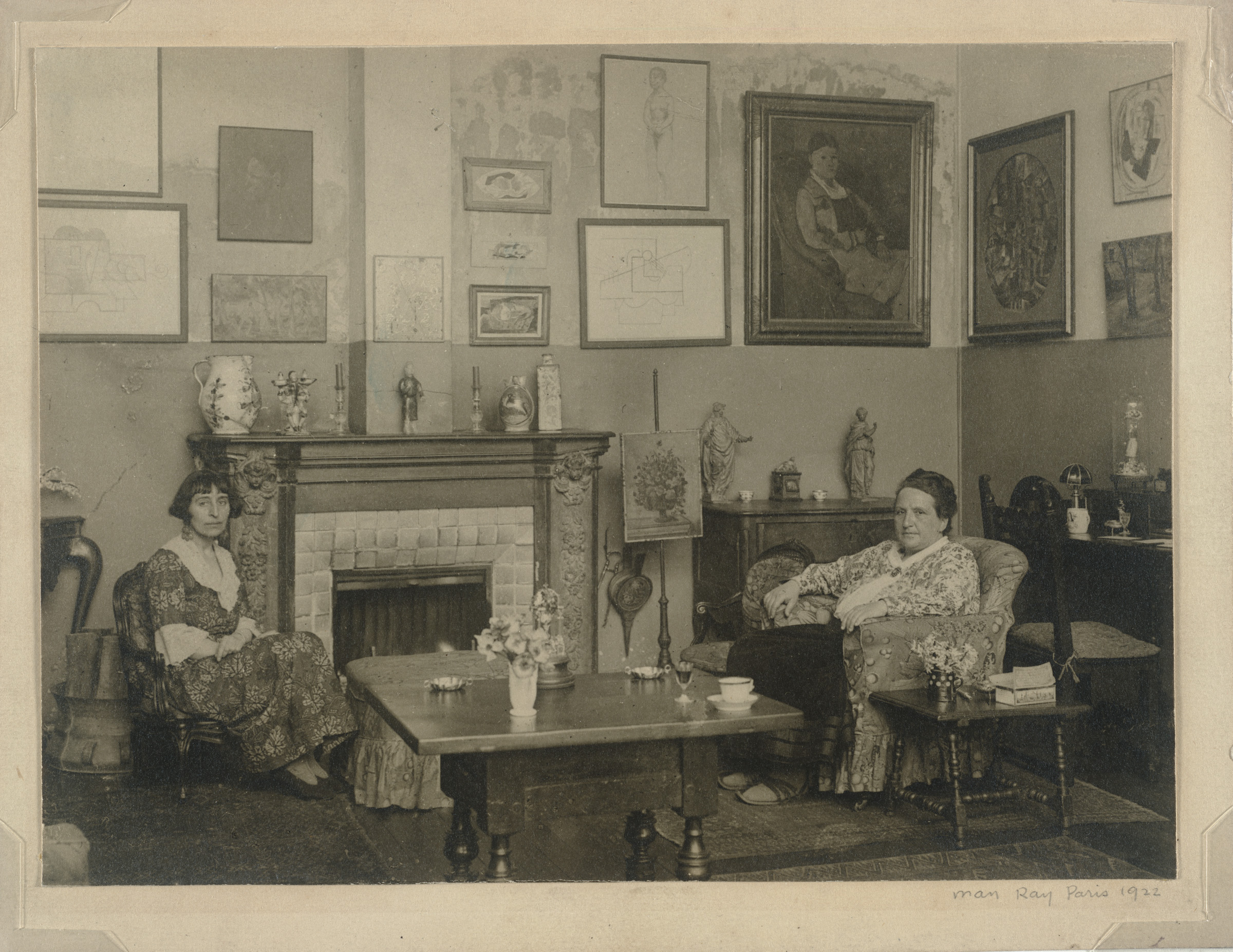 Any venue featuring the larger-than-life Gertrude tempts us into the default, tired bit about renegade lesbians hooking up (as the kids like to put it) in Paris when this was verboten in the Victorian upper-crust West and East Coast strata the Steins inhabited.
Far more interesting if you want to mention this angle is to note the early, rather exhilarating model the pair provided -- wittingly, unwittingly -- for the possibility of leading a liberated female life -- of any and all romantic/erotic/intellectual persuasions. Here, then, is an early locus of origin for NOW.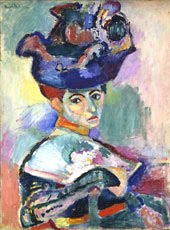 The lyrical to intimate to charmingly banal peeks into real lives that lift the Steins beyond caricatures (in addition to photos there are birth certificates, wills, postcards from Matisse, letters, news clippings, more) aren't even the best stuff this terrific show offers.
As surveys go, The Steins Collect is among the more historically comprehensive and visually spectacular shows to take on the roots of modernism to be mounted in a while. The Steins' role in that, as we see restated here with much more research, was utterly instrumental.
The surprisingly modest apartment where Gertrude, Alice and Leo lived in the first decades of the 1900s was equivalent, if you can imagine it, to a combination of Warhol's Factory, Hemingway's study (he in fact visited Gertrude often) and Zuckerberg's computer room; said simply it was the crucible/sanctum sanctorum of arts, letters, and innovation. Anyone duly anointed therein was marked for almost certain cultural stardom, partly by virtue of the imprimatur of cool conferred if, say, Andy deigned to show an interest, but mostly as a result of the Stein's uncanny feelers for a revolution of art, experience and expression in the making.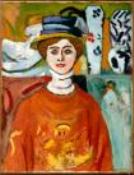 Their prescience and just plain collecting and social chutzpah has guaranteed a show that ends up tracking, by virtue of their purchases and to a near 90% accuracy, the emergence of major movements of modern art. In the terrific works mapping the Steins' earliest to mature acquisitions, we can't help but recognize ideas regarding selfhood, aesthetics, art problem-solving that became the central dogmas of the modern avant garde: the flattening and fracturing of illusionist "real" space, emotional and structural essences translated to form, the permission if not outright preference for complex metaphor sought to the same extent that capitalism loved the literal.
The ambiguity, intensity and range of feelings/perspectives these particular patrons seemed able to process, tolerate and indeed share convincingly with others by sheer dint of intellect -- played a real role in seeding/abetting the general tolerance for "difference" first in cognoscenti and then in a broader culture.
As all shows must, this one has to be a sort of valentine to its main subjects -- hard to imagine the logic of spending oodles, inviting everyone to your party and then confessing the food and music are so-so. That said, the SF leg does not go out of its way to whitewash. History indicates the Stein siblings were self-aggrandizing, a bit graspy, prone to flattery, believed their own, and flawed like the rest of us.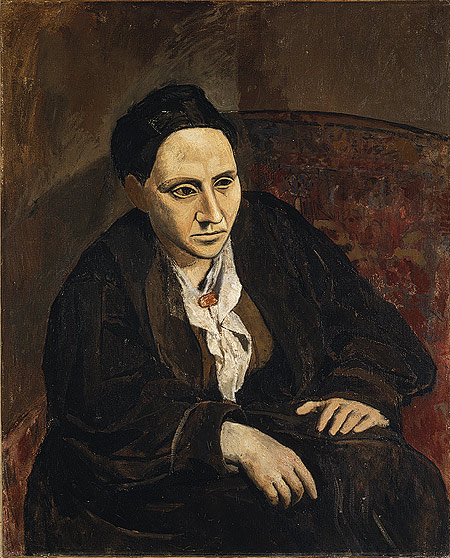 Yet, I would venture the admittedly broad suggestion that their eccentricity and passions prepped the ground in a weird sort of "lowering-the-threshold" way for the likes of Einstein, Freud, Ibsen, Althusser, Sartre, Mapplethorpe, Serra, etc. Many mainstays of modern art -- including the late Robert Motherwell, certainly no intellectual nor imagistic slouch -- credited their move towards art to viewing the Steins' holdings in Berkeley or elsewhere.
Without the imaginative speculation this brood had such a knack for, that seems to have run for the Steins in both directions -- from image to culture or culture to image (which comes first as society morphs forward is not so important), it may well have taken us a bit longer to arrive at our current "far reaches."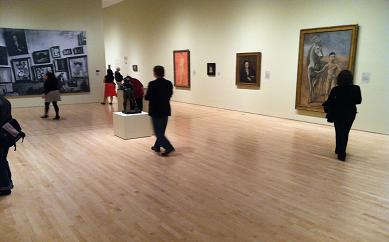 Now at the San Francisco Museum of Modern Art through September 6, The Steins Collect moves on to the Grand Palais, Paris and in early 2012 hits the Met in NY. Catch it anywhere you can (each venue takes a slightly different slant with the same core objects); I am partial to the Paris leg because of the Medici Fountain -- my favorite place on earth -- but only after the tourists leave.
All images courtesy SFMOMA.