The timing is quite interesting -- couldn't be better, some would argue -- for a collection of heartfelt, patriotic songs to help cure the nation's ills. Critically acclaimed R&B/gospel superstar BeBe Winans must agree with that sentiment; he was obviously deeply inspired to create his newest CD, America America, a moving song cycle of both new and familiar dutiful tunes.
In an important and rapidly intensifying election year, Winans, a six-time Grammy Award winner and part of one of the world's most prominent gospel families, thinks the timing is perfect. "I'm on a mission to share these songs with as many people as possible," he says. "As a nation, we are going through hard times; people are in need of uplift. My hope is that these songs can be that, and much more."
It will be interesting to see if a political party adopts any of these songs as a theme during their upcoming conventions, or if Winans shows up to perform them.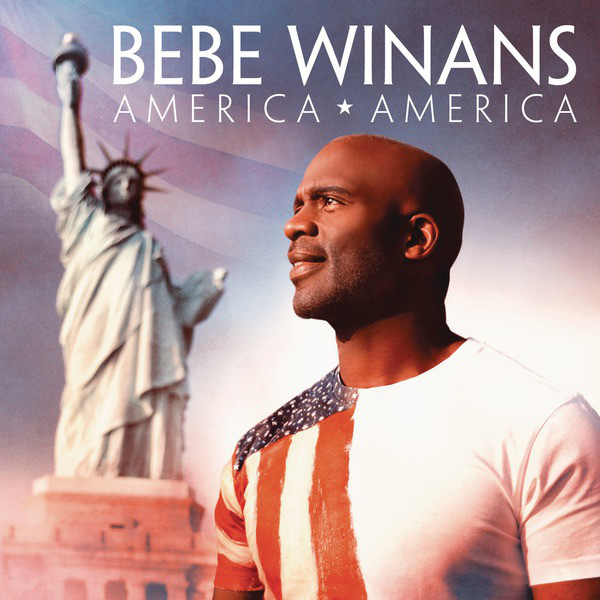 America America, Winans' seventh solo release, is comprised of nine classic songs, chestnuts like "America The Beautiful" and "Lift Every Voice" among them. But is there a market for a full album of patriotism? You will have to answer that one for yourself, but America America deserves a listen. If anyone knows how to deliver the emotional weight of these songs, a gospel performer does. A singer of Winans' power and emotional subtlety is actually the perfect person to interpret these themes and drive them home - he really highlights the religious underpinnings of these songs. His distinctive, God-given voice, with its soulful inflection and knowing feeling, is the glue that holds it all together.
For example, Winans takes "God Bless America," something we all grew up singing in school, to another level. His vocals soar to the heavens, making the song a passionate love letter to this country that so many have lost their lives fighting for. The effect is as if he breathes new meaning into these familiar lyrics. Another grand beauty included here is the original composition, "Ultimate Sacrifice," a touching thank you to all military personnel for all they do to protect our freedoms (and one of three new songs written by Winans for this project).
Recording the revered national anthem "The Star Spangled Banner" for America America brought back tender memories of Winans' dear friend and frequent musical collaborator -- and an American icon in her own right -- the late Whitney Houston. Apparently, she spoke with him about her feelings on the song prior to her thrilling performance of it during 1991's Super Bowl XXV, a version that will forever live in the memory of millions.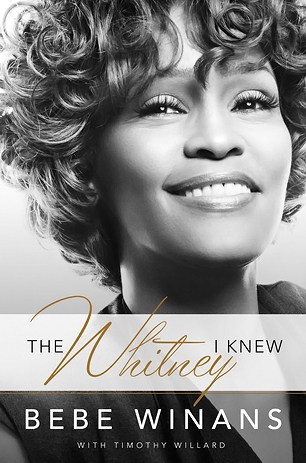 Winans honors his friend's memory in his book The Whitney I Knew, due July 31st (Houston's mother, Cissy, will release her own book later this year). Houston's inner-world is revealed in Winans' attempt to show the personal side -- both the Whitney in front of the camera and the Whitney far from the spotlight -- of the superstar millions thought they knew, but didn't. In addition to Winans' personal reflections, the book includes links to never-before-seen private videos of Whitney and an extensive photo section from BeBe's personal collection.
Winans' intensely emotional eulogy, delivered at Houston's televised funeral, will never be forgotten.
BeBe Winans' new CD, 'America America,' is available now in stores and online. His book, 'The Whitney I Knew,' is due July 31st. He tours this summer with fellow musician Dave Koz.
SUBSCRIBE TO & FOLLOW ENTERTAINMENT
THE spot for your favorite fan theories and the best Netflix recs. Learn more