The far West Side of Manhattan is growing by leaps and bounds and everybody wants to shape it for the better. In addition to community efforts to prune the Extell expansion called Riverside Center, there is a movement afoot to landmark the IRT Powerhouse, directly across the street from Extell's project.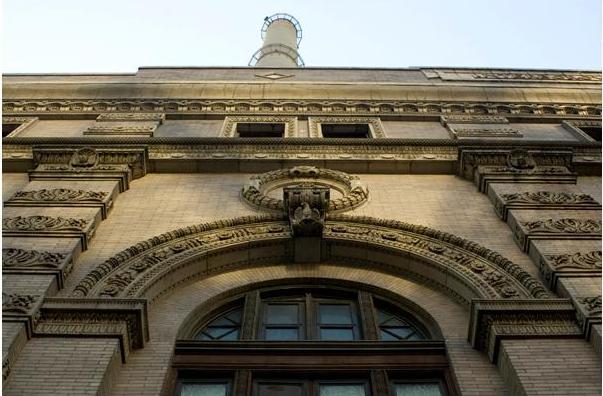 The Powerhouse was designed in 1904 by McKim, Meade and White, the influential firm that designed the East and West Wings of the White House as well as NYC's Town Hall, Morgan Library and Penn Station.
The building is a beauty, elegant and a block long, blond brick embellished with all the Beaux-Arts finery befitting a palace of high-tech, which it was in its day. There are terra cotta wreaths and swags above the pilasters and the long rows of huge arched windows, making it resemble a grand public library or museum more than a hum-drum industrial plant. Author Clifton Hood called the building "a classical temple that paid homage to modern industry."
The industrial product in question was New York's brand new subway system. Its opening was celebrated with civic events, town-wide parties, church-bells ringing and sirens sounding. Over a million people swarmed the newly opened subway to take a ride. Many were turned away. The IRT Powerhouse fueled New York's transportation lifeline, using its massive boilers and engines, and had seven bunkers capable of holding up to 18,000 tons of coal.
Now groups such as Hudson River Powerhouse want to protect the building with landmark status, and are beginning to re-imagine it as a museum, a concert hall, a market or an event place. They have started a petition drive to do so.
The Powerhouse adds grandeur and history to the far West Side, which doesn't have to be, as it turns out, merely a repository for auto dealerships, parking lots and robber baron developers trying to smother nature and neighborhood with overwhelming density.
Here is more background on containing Extell's expansion.