March 1962 sees the 50th anniversary of Bob Dylan's debut album. Among the commemorations, one of the musicians who inspired Dylan -- folksinger/activist Pete Seeger -- is releasing his brand-new version of Dylan's ''Forever Young" as a charity track for Amnesty International. Huffington Post has invited the project's instigator and co-producer Martin Lewis to introduce the music video for the song.
It's the 50th anniversary of the release of Bob Dylan's first album. Time may be relative -- but that's a landmark any way you slice it. That groundbreaking album was released on March 19th 1962. The tectonic plates shifted -- and we're all still benefiting from the cultural after-shocks.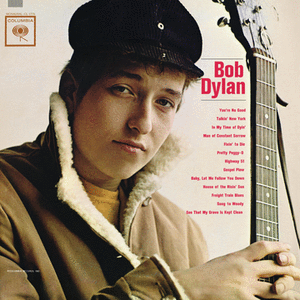 Saluting that anniversary this year comes a brand-new recording and music video from one of Dylan's mentors. A man who Bruce Springsteen in his keynote speech at the South by South West Conference yesterday (Thursday March 15th) called "my personal idol".
Pete Seeger. A man who is 92-years-young. A man who inspired Dylan, Springsteen, countless musicians and regular folks. And a plethora of irregular folks too. I know because I'm one. (An irregular folk that is -- certainly neither a musician nor a "regular"!) Pete Seeger is one of my personal idols too.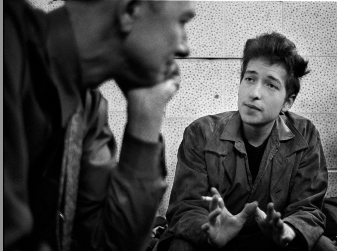 Pete Seeger with the young Bob Dylan at the Newport Folk Festival - 1964
Photo: © Jim Marshall Photography LLC
Someone who had the balls to stand up in front of the House Committee on Un-American Activities (sic) as Seeger did in 1955 and invoke his FIRST Amendment rights rather than hide behind the Fifth Amendment -- irrespective of the harm it might (and did) do to his career in those dark McCarthyite days -- is a hero to me.
I can't pretend to be a detached observer in this new salute of Dylan by Pete Seeger. I'm as deeply involved as any fan-turned-instigator can be. So in full disclosure -- this ain't no detached article. It's a full-on paean of praise for Pete Seeger by an active participant in the project. You'll get no faux impartiality from me. I unconditionally love Pete Seeger. And I love what I was privileged to do with him -- working closely with my gifted co-producer Mark Hudson.
The tribute comes in the way of a new recording by Pete of Dylan's classic 1974 song Forever Young. You can see and hear Pete give us his heartfelt rendition on this new music video.
He's accompanied on the song by a wonderful chorus of youngsters called the Rivertown Kids. This is not a Rent-A-Choir ordered for the occasion like those Madonna and Foreigner music videos in the Eighties. The Rivertown Kids are a group of socially-conscious children who Pete has been mentoring since 2007. They are following his example of using music to spread the word on environmentalism and now human rights.
Typical of Pete Seeger, he receives no benefit from the recording. As always, his gifts are in the service of others. On this occasion the Nobel Peace Prize-winning human rights organization Amnesty International. Which like the aforementioned Bob Dylan -- is this year marking its 50th anniversary. Amnesty benefits from the sales of Pete's recording.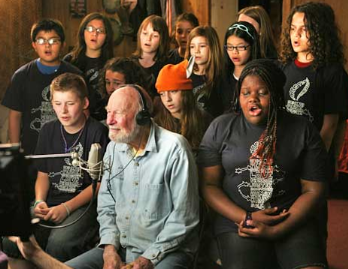 But I do want to urge you to view the music video and if it moves you -- then follow Bob Dylan, Bruce Springsteen, and millions more (including me) in honoring Pete Seeger.
There's a movement afoot to have Pete Seeger become the oldest artist to ever reach the music charts! If sales of this charity track for Amnesty are numerous enough, Pete would surpass the current record-holder -- the magnificent Tony Bennett (a spry youngster of only 85!) Pete Seeger is a very self-effacing chap and only concerned with helping others. So he cares nothing about such accolades. I know that because he told me so quite plainly! His interest is just in helping the human rights cause and in boosting his beloved Rivertown Kids.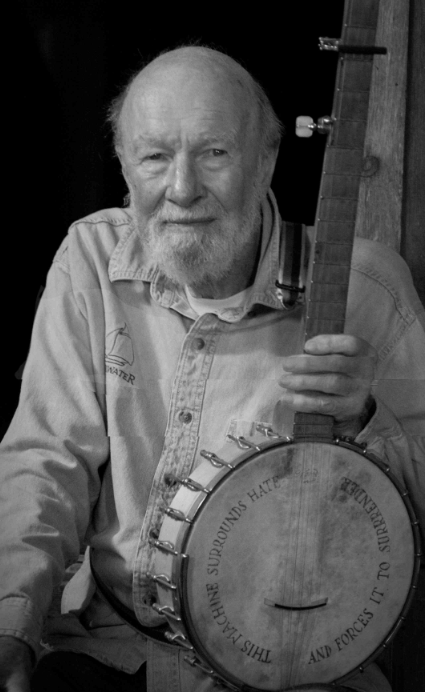 But how cool would it be if the guy who first topped the charts in 1950 singing Goodnight Irene with The Weavers (#1 in the US charts for thirteen consecutive weeks!) and who wrote numerous 1960s chart hits -- including Turn! Turn! Turn!, If I Had A Hammer and Where Have All The Flowers Gone? -- reached the charts again?! He's already one of the Elders of our Tribe (Homo Sapiens). For all the joy and inspiration he's bestowed on others it would be nice to see Pete also crowned as the timeless Elder of the Charts!
As the financial beneficiary for this project is Amnesty International -- and there are no big muscular record companies, highly-paid PR flacks or trendy social media promo-hustlers pushing this record -- let me be shameless in listing the handful of actions you could take to help:
• Please go to the "Forever Pete" Facebook page -- then "like" it & share it!
So that this essay doesn't seem like an unmitigated love-fest about Pete Seeger and my unvarnished admiration of him, I shall relate one minor drawback about Pete that I did tell him about when we were recording the song.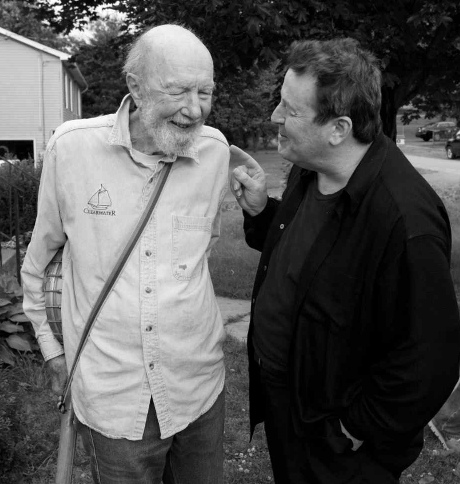 In 1963 I purchased a copy of his 1948 book "How to Play the 5-String Banjo". Well, the book just doesn't work! I know because I have been practicing the banjo ever since. I often rehearse as many as three or four times a decade -- and yet the tome still hasn't turned me into a banjo maestro!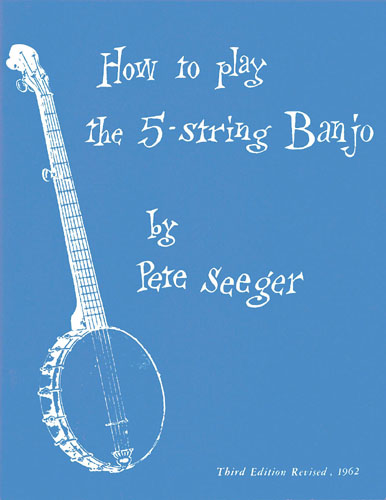 So I was just not good enough to join Pete in playing on his recording of Forever Young. We had to get some chap called Bela Fleck to contribute a little banjo-picking, Just because he's incredible. And probably the finest banjo player in the world after Pete. That's the only negative I can think of relating to Pete. The fact that I'm forever hung-up and forever strung-up as a failed banjoist.
But dear Pete Seeger... Well at 92-going-on-93 he is just Forever Young...
SUBSCRIBE TO & FOLLOW ENTERTAINMENT
HuffPost Entertainment is your one-stop shop for celebrity news, hilarious late-night bits, industry and awards coverage and more — sent right to your inbox six days a week. Learn more