A Q&A (plus translation) with Tom Sherak - President of the Academy of Motion Picture Arts & Sciences - on February 16th 2011
Question: "What will this year's Oscars be like?"
Answer: "What you are going to see is young, hip Hollywood"
Translation: Tough noogies to anyone over the age of 30 -- but the advertisers only care about reaching young consumers
Question: "Why doesn't the ceremony include the presentation of honorary Oscars to deserving veteran stars anymore?"
Answer: "There is a long list of deserving people in the business who never won a statuette. By holding a separate ceremony each fall,. We can give a tribute to more at one time, and they can bring friends and family and talk about their careers."
Translation: Having boring old people on stage who Justin Bieber and Lindsay Lohan have never heard of is a turn-off. We're shuffling those old codgers and their aging entourage off to another night so they don't piss off our advertisers and sponsors.
Question: "Why not put that occasion on TV so that actors such as Lauren Bacall and Eli Wallach and filmmakers such as Roger Corman can have a brief moment of respect in public?"
Answer: "We want to keep the evening special so they can be themselves. As we go forward, we might do some live streaming."
Translation: We don't want any old people drooling on camera. We're not the Golden Girls. We're the Golden Statue that brings Golden Bullion to us. And old people just don't count. Not enough ratings. It's not like we're some kind of Academy with a mission to honor excellence! We're in showbiz baby! So screw 'em. We're in the Facebook era now....
The Academy Awards are as American as apple pie -- and jolly good they are too by and large. But in one respect they would be even better if they were organized by people who are steeped in Indian culture rather than by those who practice the "etiquette" that passes for ethics in present-day Hollywood and who worship at the alter of the mighty dollar and craving for the approval of young consumers uber alles.
Because Indian social mores are all about the younger generation expressing its respect and appreciation for the elders and achievers in its society. Advancing in years is not considered a negative in Indian society -- it is an achievement in itself. And if the person has got impressive accomplishments to his or her name, then there is even greater homage paid.
Compare that to our Academy Awards. Now of course respect is shown towards past Oscar winners if they are still producing the dollars for the studios and are deemed likely to capture TV audience eyeballs. Those stars are paraded down the red carpet and asked to present awards to this year's winners.
But what of the large number of Oscar nominees and winners from past years who are no longer flavor of the month among the trendy young executives who run Hollywood studios? Why give valuable Oscar seats to them when you can distribute them to aspiring starlets and Mazola-dipped agents who are far more likely to lubricate your way through Tinseltown?
Of course accommodations can be made for Hollywood's illustrious winners when it is a special anniversary year in Oscar history. Which means if the anniversary has a zero or a five in the number. 75th Anniversary? "Order up some past winners!" 80th Anniversary? "Toss a few elderly Oscar-holders on to the stage for a heart-warming segment. 3 minutes tops!"
But that's only every five years. This year, for example, is the 83rd Oscars. Which means that the ratings-obsessed show has no use for the large number of talented iconic actors who have won Academy Awards in past years but are not in the running to be cast in Jackass 4-D or Pointless Franchise Movie With Louder Explosions Than Last Time: The Sequel.
So where do all those cast-off Hollywood legends go on Academy Awards Night when Oscar doesn't come calling? Well for the last two decades they have been holding court at the Beverly Hills Hotel where veteran agent Norby Walters hosts his annual Night Of A Hundred Stars. An impressive amalgam of Hollywood acting legends and new young talent discerning enough to appreciate the elders of their tribe.
The list of Oscar winners, nominees and other thespian luminaries who have found a warm welcome at this party over the past twenty years amidst the next generation of up-and-comers reads like a Who's Who of Hollywood... An A-Z of actors who have graced the silver screen and who would enhance our enjoyment of Oscar night were they to be present at the Academy Awards.
If only those who make Bollywood films ran the Oscars -- then many of the actors on the list below who are still living would be accorded their rightful place -- attending the Academy Awards as part of the Hollywood community that they helped to build.
But the Oscars are run by, and for, the mighty dollar and the lowest-common-denominator.
Those lucky enough to beg, steal or borrow a ticket to the A Night Of A Hundred Stars will get to see many of those still living who are on the list below. Which explains why it's always the hottest Oscar viewing party especially among young actors who relish mingling with older thespians who have provided inspiration. It provides an opportunity for the baton to be passed to the next generation. In addition to the many veteran Oscar nominees and winners who are party regulars, movie stars scheduled to attend this year include Laura Dern, Ryan O'Neal, Tatum O'Neal, Michael Clark Duncan, Bo Derek, Anil Kapoor (Slumdog Millionaire), Armand Assante, John Corbett, Joey Pantoliano, Robert Carradine, Eric Roberts and Noah Wyle.
The rest of us will have to wait for the 85th Oscar ceremony in a couple of years before Hollywood's Golden Talent are deemed important enough to be seen at the Oscars...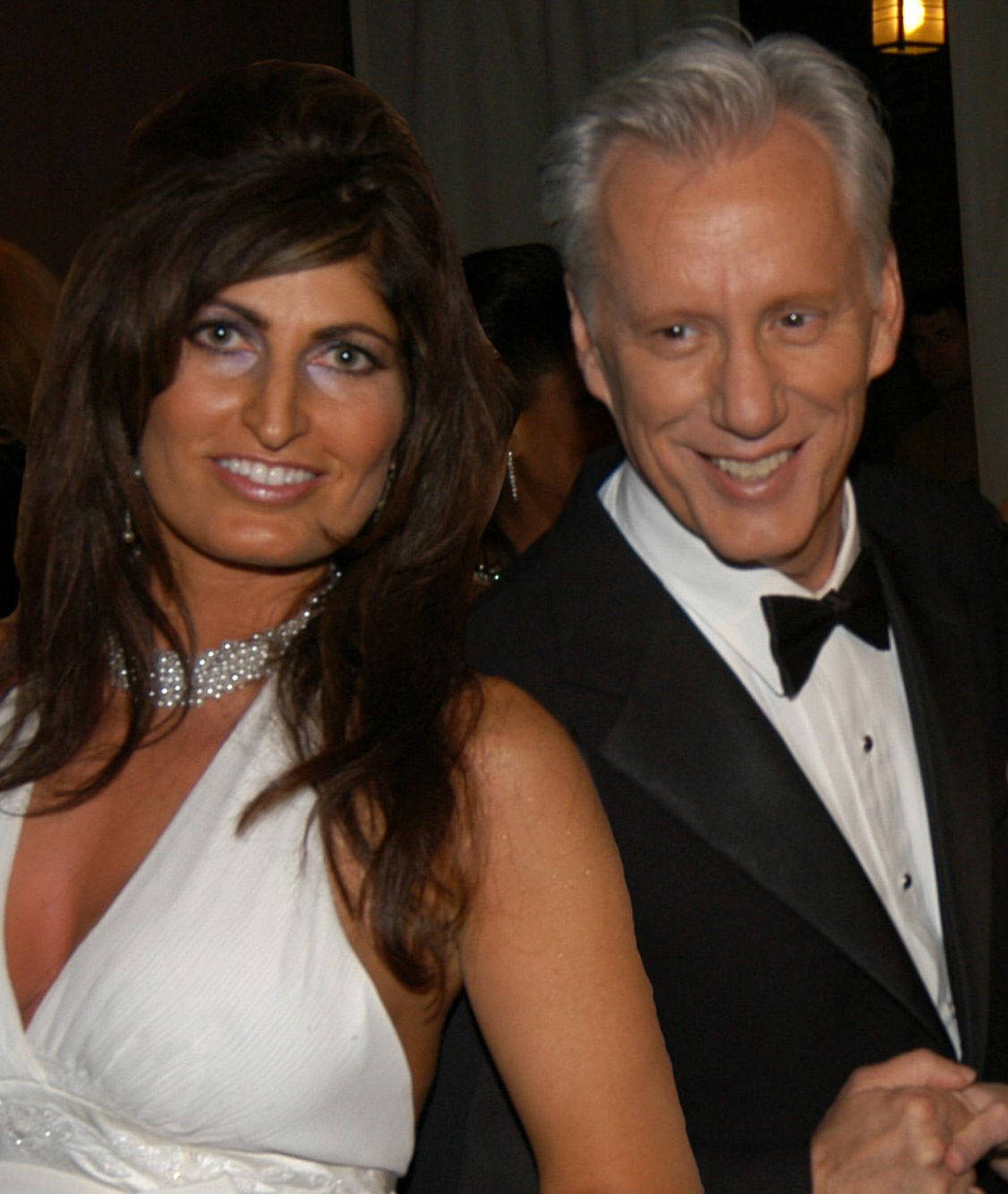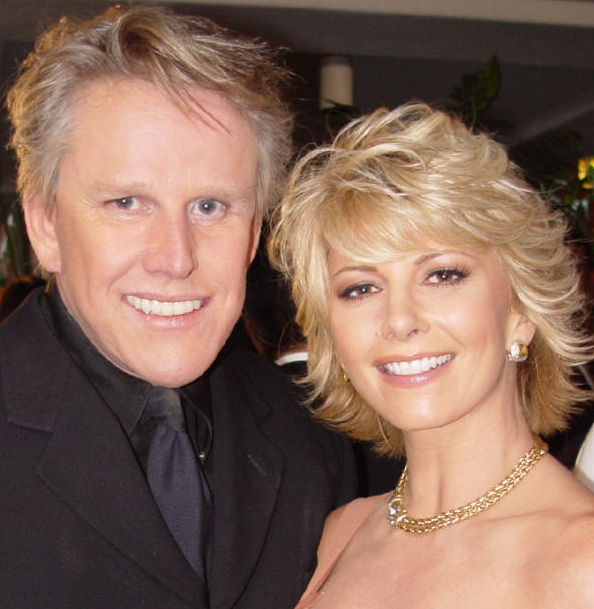 Academy Award Nominees & Winners James Woods, James Cromwell and Gary Busey being feted at the annual "A Night Of A Hundred Stars" Oscar Viewing Party
Partial List Of Attendees At The Night Of A Hundred Stars 1991-2010
Danny Aiello • Ed Asner • Sean Astin • Jason Alexander • Armand Assante • Billy Baldwin • Ed Begley Jr. • Richard Belzer • Richard Benjamin • Paula Prentiss • Theodore Bikel • Jacqueline Bisset • Karen Black • Powers Boothe • Michael Bolton • David Brenner • Beau Bridges • Delta Burke • Linda Blair • Gary Busey • Karen Black • Caroll Baker • Ernest Borgnine • Joe Bolgna • Stephen Bishop • Sid Caesar • Tia Carrere • Keith Carradine • Dixie Carter • Hal Holbrook • Maxwell Caulfield • Michael Chiklis • Natalie Cole • James Cromwell • Tony Curtis • George Chakiris • Seymour Cassel • Carol Channing • Tyne Daly • Robert Davi • Lolita Davidovich • Brian Dennehy • Bo Derek • Dana Delaney • Richard Dreyfuss • Charles Durning • Barbara Eden • Hector Elizondo • Samantha Eggar • Morgan Fairchild • Miguel Ferrer • Frances Fisher • Joely Fisher • Bridget Fonda • Peter Fonda • Robert Forster • Viveca A. Fox • Jaimie Foxx • Peter Gallagher • Jeff Garlin • James Garner • Jeff Goldblum • Lou Gossett Jr. • Elliot Gould • Glynis Johns • Shirley Jones • Larry Hagman • Anthony Michael Hall • Harry Hamlin • Jon Hamm • Valerie Harper • David Hasselhoff • Florence Henderson • Lauren Holly • Dennis Hopper • Jack Jones • Shirley Jones • Sally Kellerman • Jack Klugman • Sally Kirkland • Patti Labelle • Piper Laurie • Cheryl Ladd • Diane Ladd • Martin Landau • John Larroquette • Richard Lewis • Robert Loggia • Shelley Long • Michael Madsen • Lee Majors • Camryn Manheim • Joe Mantegna • Jullanna Margulies • Dylan McDermott • Ed McMahon • Cindy Margolis • Juliet Mills • Mathew Modine • Kate Mulgrew • William H. Macy • Cathy Moriarty • Rod McKuen • Kathy Najimy • Judd Nelson • Chris Noth • Patricia Neal • Edward James Olmos • Jennifer O'Neill • Chazz Palminteri • David Paymer • Luke Perry • Lou Diamond Phillips • Kevin Pollak • Stefanie Powers • Bill Pullman • Kathleen Quinlan • Sheryl Lee Ralph • Lynn Redgrave • Doris Roberts • Eric Roberts • Mimi Rogers • Cliff Robertson • Mickey Rooney • Fred Savage • Richard Schiff • George Segal • Tony Shalhoub • William Shatner • Nicolette Sheridan • Ron Silver • Sarah Silverman • Neil Simon • Tom Sizemore • Paul Sorvino • Connie Stevens • Stella Stevens • Patrick Stewart • Maximillian Schell • Dean Stockwell • Renee Taylor • Rip Torn • Russ Tamblyn • Jeffrey Tambor • Alan Thicke • Jennifer Tilly • Brenda Vaccaro • Frankie Valli • Jon Voigt • Lesley Ann Warren • Steven Weber • Fred Willard • Jobeth Williams • James Woods • Robert Wuhl • Stuart Whitman • Paul Williams • Michael York • Burt Young
SUBSCRIBE TO & FOLLOW ENTERTAINMENT
HuffPost Entertainment is your one-stop shop for celebrity news, hilarious late-night bits, industry and awards coverage and more — sent right to your inbox six days a week. Learn more