The election this year has encouraged us to talk about race and gender in a national dialogue. But some of the best conversations are closer to home. Rogerse had the chance to talk to her mother about her experiences as an African-American teen and to see her mother's familiar face from new perspective.
______
By rogerse
While browsing the teen department at Gayfer's, my then 16-year-old mother stopped in front of a wall where a display of girls' headshots hung. The photos were of girls on the Gayfer's Department Teen Board. My mother motioned to her friends who were idly shopping for jeans, pointed up and told them that she was going to do that.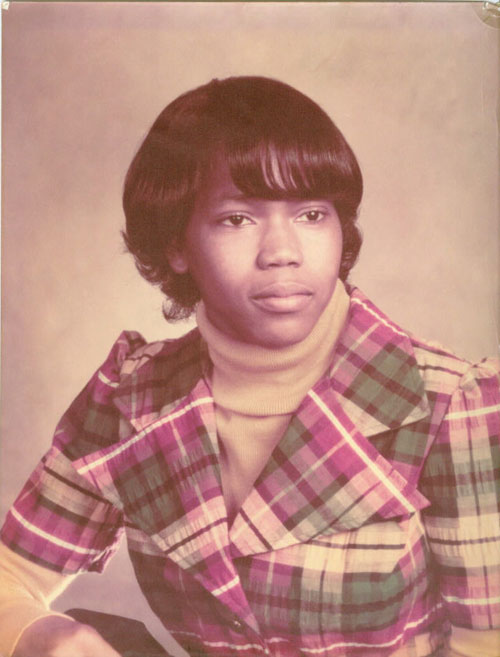 "Their attitude was kind of like 'Yeah, right,'" my mother recalls. "My friend looked at me and said, 'Do you see any black girls on that wall?' I answered, 'No, but I'm gonna be.'"
Gayfer's Department Store, now known as Dillard's, was the first department store in Tuscaloosa, Alabama, and every teen created his or her wardrobe from its clothing. My mother knew being on the Teen Board would be an incredible first job because she would be able to model clothing, get up to a 60 percent discount on store clothing and work a part-time job in the store. The Teen Board sought to select students that could represent each high school in Tuscaloosa County. There were three steps to the selection process: an application, an interview and the final cut.
My mother, dragging her friends behind her, walked eagerly over to the application table. "I was short, not model-size at all, but I didn't care," my mother said. She filled out an application and conversed with the lady receiving the applications. "Before I left, I jokingly told the lady to call me in the evenings after four because I had band practice," my mother said. "I didn't really think she would, though."
However, the next week, she received a call from Gayfer's when she got home from practice asking for her to come in for an interview. My mother was selected along with 26 others and became the first African-American on the Board. She got a job as a model and worked part-time in gift wrap during the Christmas season. The Board conducted fashion shows every season. My mother's first runway was their "Back to School" show. They were also prominent in the community. They organized fundraisers and community service projects such as a walk for breast cancer. My mother was responsible for most of the African American turn-outs at these events because she was a spokesperson at her school.
For the most part, the job went smoothly. "There were some girls who were very anti-black," my mother said. "But, I got to be really good friends with a girl I found out to be the daughter of the CEO of Gayfer's. She was a tomboy type of girl, really cool. Short like me with short, blonde curly hair. Because of her appearance, the other girls made her somewhat of an outcast. So, we formed our own clique. We were able to get the best positions in fashion shows, and we had first pick at which department we wanted to work in. We chose 'Gift Wrap' because people tipped extremely well; it was casual and very social."
My mother worked her dream job for her last two years of high school, and her first winter break in college. She was able to look up on the wall and see a familiar face, and one that stood out from the rest.
"It was like being a town celebrity," my mother said. "It was awesome."
Share stories about your family history with us on Tokoni, America's virtual front porch. www.tokoni.com