FUN FACTS: BRUCE RAUNER What kind of watch does a man as wealthy as Bruce Rauner wear? It's among our Fun Facts for the Chicago venture capitalist-turned-gubernatorial candidate.
SOUND OFF ON TAXES
We're having some fun with the five candidates for governor in our Fun Facts series. But whoever wins in 2014 faces a very serious issue in the future of the Illinois income tax. The 2011 temporary increase is set to expire on Jan. 1, 2015, reducing the personal income tax rate from 5 percent to 3.75 percent. That will take around $5 billion from the state budget. The General Assembly could vote to extend the 5 percent rate before the next governor takes office, or lawmakers could ask voters if they want a progressive income tax system. Don't be passive as these decisions are made. Use our Sound Off tool to tell your representatives in Springfield, Gov. Pat Quinn and the four legislative leaders that you don't want your taxes to go up.
INVESTMENT OR DEBACLE?
The dust has yet to settle (literally) from the expensive renovations on the west wing of the state Capitol and now ABC7 takes its cameras into a renovation across the street at the Illinois Supreme Court. Like the Capitol, it's being refurbished and updated, and it's not cheap. I'm not among the critics of these projects, nor is Chicago Tribune architecture critic Blair Kamin. I explain why in a blog post today. See ABC7's report and decide for yourself.
PENSION MESSAGE
"If there is any hopeful news for Chicago, Detroit, Illinois and the other places where public pension funds are collectively underwater by an estimated $1 trillion, it is this: A body of pension reform successes now exists to light the way." So writes the mayor of Lexington, Ky., in a Wall Street Journal column about his city's struggles with crushing pension expenses. With a pension reform compromise imminent, Illinois might learn a lot by looking to its neighbor to the south. Read our editorial for fresh pension reform ideas Illinois can't afford to overlook.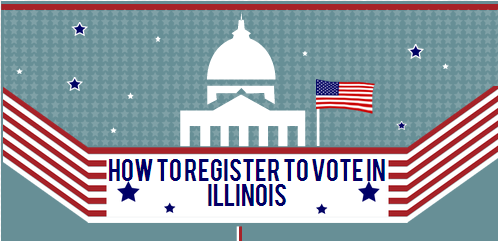 TOP 5 Here's what's making news in Illinois today:
5. Opinion: Public enemy No. 1 in Illinois is state spending. (Southtown Star)
4. In a Democratic slating meeting, Gov. Quinn received party support for his re-election bid. (Associated Press)
3. Jim Durkin formally took over as the House Republican leader on Monday. (Pantagraph)
2. Chicago Public Schools will not cut funding to schools whose enrollment was less than projected. (Chicago Tribune)
1. With no primary challengers in statewide races, Democratic candidates in local races are bracing for low voter turnout. (WBEZ)
FOLLOW HUFFPOST