PROGRESSIVE PUSH There are a handful of bills in the General Assembly seeking to change the state constitution to allow Illinois to drop its one-rate-for-all income tax system and implement a progressive income tax. But so far there's been no legislative push to get things moving -- it'll take three-fifths majority votes in the Illinois House and Senate by May 4 to get a progressive tax constitutional amendment before voters on Nov. 4. The sponsor of the first progressive tax proposal tells her hometown newspaper that she hopes for action when the General Assembly convenes for its spring 2014 session. But Senate President John Cullerton has made it clear that it'll be the next governor's job to decide the state's income tax future. Could the progressive tax debate be heating up beyond the forums Reboot Illinois has hosted on the issue? I discuss it on my blog today. ________________________________________ FLIP FLOP TUMBLE Secretary of State Jesse White announced this week he'll seek a fifth term. This is a change from White's statement in 2010 that his current term would be his last. Chicago Tribune cartoonist Scott Stantis draws up a new acrobatic move for the founder of the famous Jesse White Tumblers.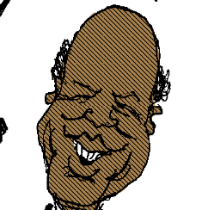 ________________________________________ STIR VS. MANAGE You might say Pat Quinn was tea party before there was a Tea Party. In 1978, Quinn encouraged 40,000 Illinoisans to send tea bags to Gov. Jim Thompson to protest a legislative pay raise. That's just one example of Quinn's pot-stirring past on which his political career was built. It's just one example cited in today's column by Scott Reeder of the Illinois Policy Institute. Reeder says Quinn was effective at stirring the government pot, but it's a different story now that he has to manage it. ________________________________________ DOLLARS FOR DILLARD Republican candidate for governor Kirk Dillard scored some big donations this week from groups connected to road construction. Illinois Observer publisher David Ormsby explains where the money came from and why Dillard desperately needed to post some donations to prove he's got the financial support to sustain his candidacy in the four-way Republican primary contest.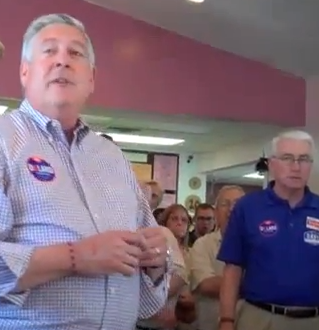 ________________________________________ HAD ENOUGH? Ever tell someone you're from Illinois and get an immediate response about the corrupt state of our government here? We have, and we're tired of trying to make light of it. Help us stamp out the corruption that created this reputation. Click here! ________________________________________ WINNERS! The votes are in and we have three winners for our "What Makes Illinois Great" photo contest. Click to see the winners and all the entries. They're good reminders of why we're working to bring a great state the great government, schools and economy it deserves.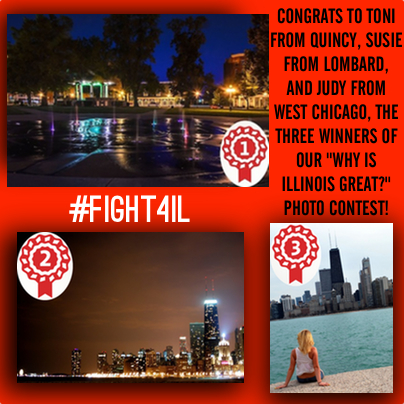 ________________________________________ FRIDAY TOP 5: Here are the top Illinois news stories heading into the weekend: • 5. The percentage of Illinois students at the University of Illinois at Urbana-Champaign has continued to decline. (Chicago Tribune) 4. Jesse White says he doesn't agree with term limits as he announces his bid for a fifth term as Secretary of State. (State Journal-Register) 3. The Metra board is adding two new members. (Chicago Tribune) 2. Illinois' top Democrats will meet later this month to endorse a candidate for governor, and expectations are Gov. Quinn will win their endorsement. (Chicago Tribune) 1. The Illinois Supreme Court announced Justice Rita Garman will become the second female Chief Justice in state history when she begins her three-year term in late October. (Chicago Sun-Times)
SUBSCRIBE AND FOLLOW
Get top stories and blog posts emailed to me each day. Newsletters may offer personalized content or advertisements.
Learn more