Take a peek into a woman's wardrobe today and you'll find an over assortment of jersey dresses, distressed denim, printed tees, leggings, and candy colored track suits to call out a few "trends." From Juicy Couture to Nanette Lepore, one has to wonder, how did we get here?
Pick up a copy of Women's Wear Daily and you just may find the answer. There, articles report on the doom and gloom of the retail world, layoffs at Bergdorf's, Saks, and Neimans to name a few. The industry has been destroyed by careless consumers accepting poor production standards, and greedy fashion houses pushing exorbitant profit margins. Ironically (or perhaps sadly) enough, the fashion industry seems to be paralleling the recent housing crisis. Both were inflated to such a disgraceful state that implosion was imminent.
Recollect that closet description. Largely composed of disposable fashion, mass produced, made in China, and temporary rather than timeless pieces, it's a microcosm of the industry at large. As former Vogue editor-in-chief Grace Mirabella said last month in Cathy Horyn's article, "You've got a fashion market that doesn't know how to do good, inexpensive clothes. That is something which should stop whether there is a recession or not."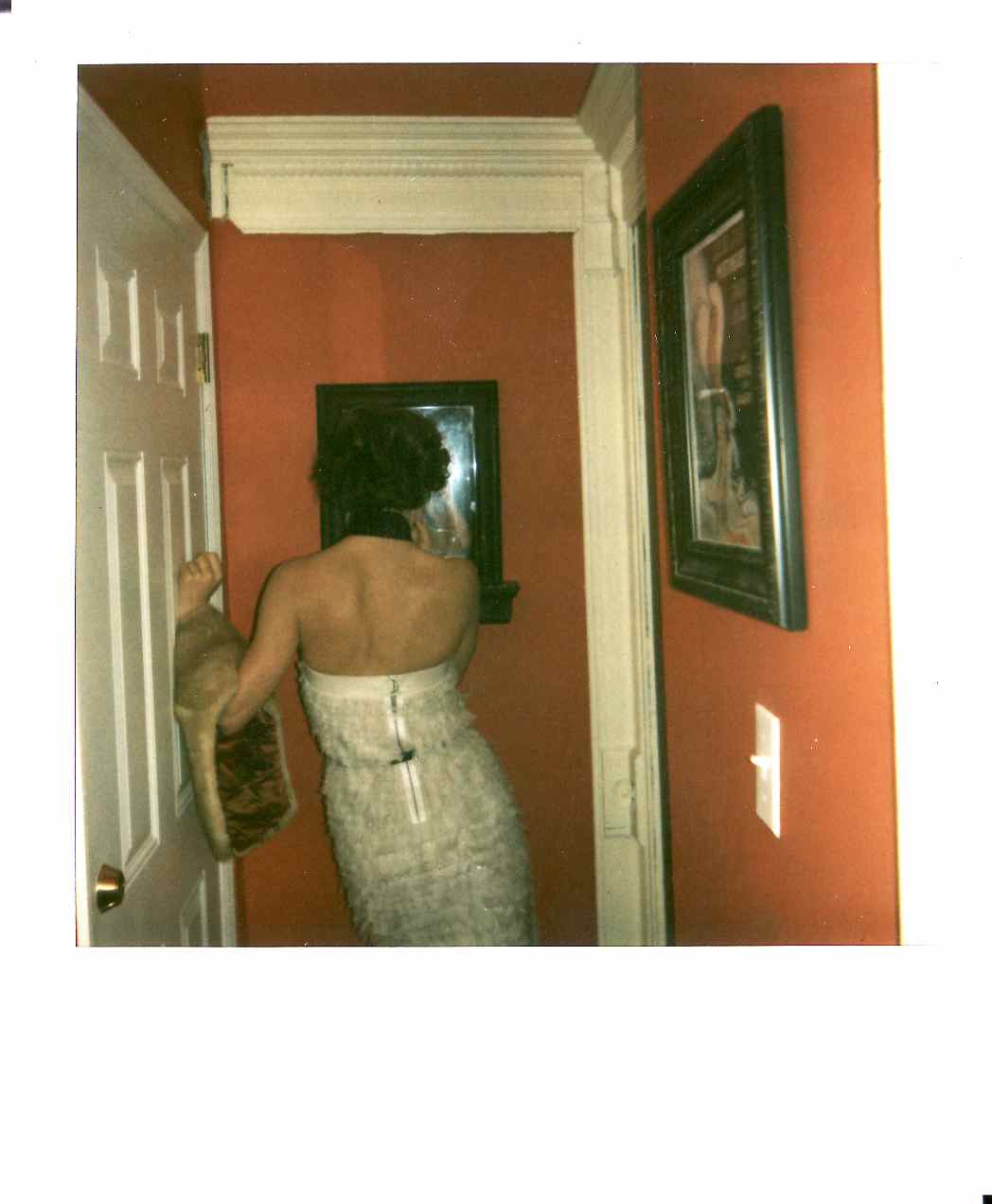 How many Tokyo 7, Ina, or consignment appointments have we all made within the last year? Selling all of our past 'treasures' we make a few extra bucks and space for the next seasons wears. Which makes me think what will vintage be comprised of ten years from now? What will there be to pass on to future generations? I think I have the answer for now, What would Coco do?
Mademoiselle Chanel built her empire on simplicity. Her earlier collections represented an intention to democratize fashion via simple yet chic silhouettes (i.e. the little black dress). She suggested women embellish their wardrobes themselves with costume jewelry.
For those staring into closets heaving with the aforementioned, perhaps it's time to wipe the slate clean. Bad economic times or not, a woman still has to get dressed and wants to look good. Go back to the basics. Purchases need to be thoughtful investments rather than mindless splurges. What would coco do is the mantra of our time.

SUBSCRIBE AND FOLLOW
Get top stories and blog posts emailed to me each day. Newsletters may offer personalized content or advertisements.
Learn more