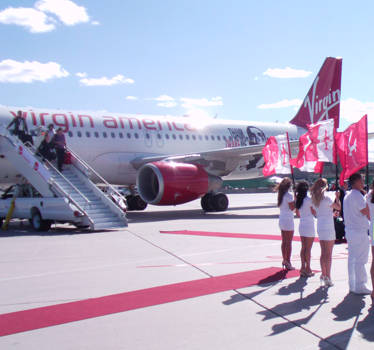 style="float: right; margin:10px" >In 24 hours you can eat, sleep and work. Or you can fly internationally with Sir Richard Branson on a party plane with celebrities and a Grammy-nominated recording artist. This week, I chose to do the latter. I took the inaugural flight of Virgin America's latest route from Los Angeles, to San Francisco and on to Toronto. For the first leg of the trip, Governor Arnold Schwarzenegger joined us. We all deplaned at SFO to join a press conference with him, Sir Richard and San Francisco Mayor Gavin Newsom, who spoke about the jobs that Virgin has thankfully brought to the state. And then it was back on the party plane, where Drake pumped the music, Veev supplied the liquor and Virgin provided the mood lighting (and live World Cup). With Drake's face emblazoned on the side of the plane, the pilots pointed northeast and in four hours, we disembarked to see mounties and maple leaves. We were greeted with champagne and ushered to the brand new Thompson Toronto Hotel in the King West Village neighborhood of the bustling metropolis.
My corner room was beautiful, in the vein of all the Thompson Hotels: minimal, sophisticated, hip but not painfully so. The decor was done in neutrals with splashes of orange, with a pole-mounted flat screen TV and floor-to-ceiling windows. The front doorman recommended Coco Rice, a Thai restaurant around the corner, for a quick bite. This restaurant, with its kitschy fish tank and paper napkins, was unremarkable on the inside, but it was fast, affordable and yummy, so for the small window of time we had between parties, it was perfect. And clearly it's a fave of the locals, who steadily picked up to-go orders throughout our meal. Then it was back to the Thompson, where Sir Richard hosted a VIP cocktail party up on the rooftop, which is a destination in its own right. The space has a pool, bar, cozy pool-side beds and 360-degree views of Toronto and Lake Ontario, making it the sexiest new destination to see and be seen in Ontario's capital city this summer. (See view below.)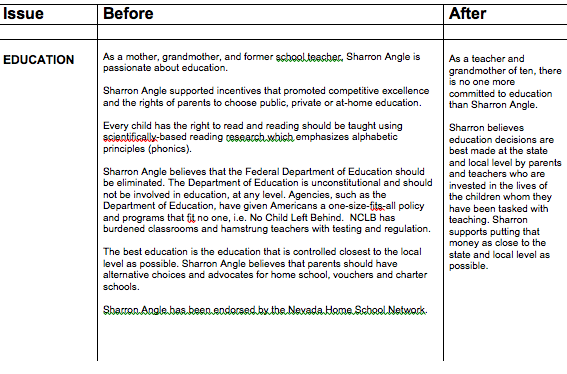 style="float: left; margin:10px" >That party moved to the bar area in the hotel lobby, where '80s music filled the room and party-goers took photos with star guests, most notably actor Eric Roberts. Then that party moved downstairs again to a lower-level bar where the dancing continued into the wee hours. I chatted with locals about places to go and life in general in Toronto (have breakfast at The Drake, where you may see celebrities like Rachel McAdams; the men here are shy and have no game; shopping along Bloor is great, like Rodeo Drive-type of shopping; the CN tower is the tallest free-standing structure in the world; the restaurant in the CN tower is a hassle; the weather is unseasonably chilly this week but will get warm again soon).
With a bit of shut eye, I woke up to enjoy a few hours in the neighborhood surrounding the Thompson, namely strolling along King Street and Queen Street. These could be likened to Capitol Hill in Seattle or 7th Avenue in Park Slope, Brooklyn (that was how the local gossip columnist described it to me and he was surprisingly accurate). The streets are lined with some seedy shops mixed in with fashion and beauty boutiques, pubs and cafes. (One food store was even having a post-G 20 sale on chicken!) I grabbed some eggs, jasmine green tea and fruit at Zoe's on King Street (that thankfully took Visa since I didn't bother to change any money). Then it was back to the airport for the non-stop Virgin flight back to LAX.
What's next for Virgin America? Flights to Cabo and Cancun! Arriba Arriba.

SUBSCRIBE TO & FOLLOW LIFESTYLE
HuffPost Lifestyle is a daily newsletter that will make you happier and healthier — one email at a time. Learn more