Two and a half years ago, Carl Warner was building whimsical "foodscapes." The British still life photographer has a knack for making coconuts look like haystacks; ribeye beef joints like rock outcrops; and potatoes and soda bread, boulders. He even sculpted a London Skyline with a Parliament of green beans and a rhubarb-spoked London Eye.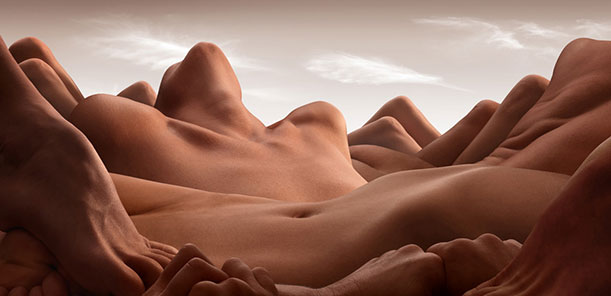 Valley of the Reclining Woman, by Carl Warner.
Warner, however, has since moved on from food to another medium: the human body. "I've always been fascinated by the form and structure of the human body, so this was an experiment to see if I could create landscapes that would be as equally deceiving as the Foodscape work," says the photographer. [See more of his photos at Smithsonian.com.]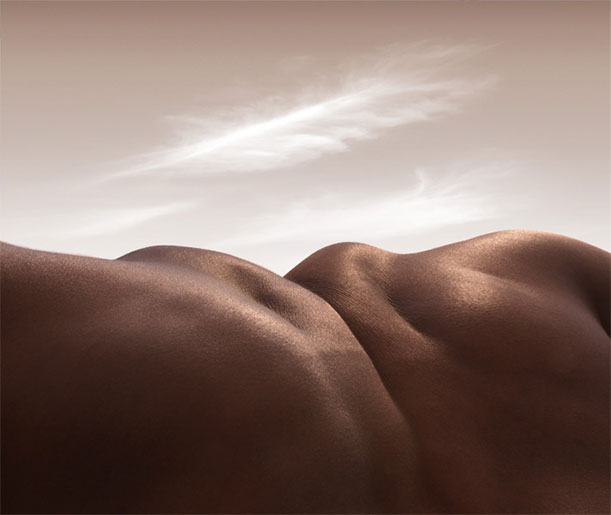 Headless Horizon, by Carl Warner.
Each landscape in the new series appears to include several bodies, and yet actually is created from photographs of a single person. "The scenes can simply be one shot of a part of their body or multiple shots that are composited together to make a more intricate scene," Warner explains. "Once I have posed, lit and photographed the subject, I then take the image in to post production in order to grade and finesse it. I simply add a sky to the scene to give the image a sense of scale."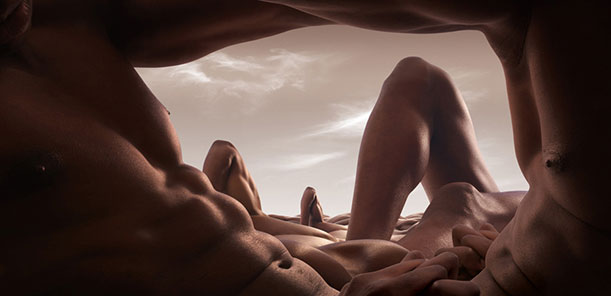 The Cave of Abdo-men, by Carl Warner.
Read the full story at Smithsonian.com.
SUBSCRIBE TO & FOLLOW CULTURE SHIFT
Level up. Read THIS and be the most interesting person at your dinner party. Learn more