Are you a small business owner who's procrastinated to the VERY last minute to file your taxes? Surprisingly you are not alone!
Luckily for you, the CRA has extended the filing deadline to May 5 because of the recent security vulnerabilities caused by the Heartbleed bug.
So to help get you through what's probably one of your least favorite times of the year, here's my top five very last minute tax tips to help you see the light and get you back to business as usual.

Tip #1: Know all the important due dates
Depending on what kind of business you run, there are different filing deadlines you need to be aware of. For example, sole proprietors must file their return by June 15, however they have to pay tax owing by April 30 (or in this year's case by May 5). These same due dates apply to sole proprietors who are annual GST/HST registrants.
For corporations, income tax must be paid three months after the company's year-end. Corporations are flexible to pick a year-end before filing the first year, so speak with your accountant to pick a time that makes the most sense for your business. For example, if you have a pool company, it's best not to pick June as your year-end!
Tip #2: Claim all your business expenditures
The general rule of thumb for write-offs is 'the expenditures you incurred to earn an income for your business and maintain its existence.' Don't miss opportunities to claim business expenses.
While office supplies can be written off, don't forget other expenses such as:
Car expenditures - This includes gas, insurance, maintenance, and depreciation/lease. This is prorated based on business vs. personal use
Home office expense - Rent, interest on mortgage, Internet, property tax, utilities. Again all prorated based on square feet of home office vs. entire square feet of a home -- your accountant will help you calculate this cost.
Dining and Entertainment - If you took your clients or employees out for dinner to bring in new business or raise morale around the office, this is a business expense.
It's very important to take precautions when filing your claims and make sure you don't mix your personal expenses with business. While you may use your bed as your office desk from time-to-time, don't try to claim your new mattress as an office expense!
Tip #3: Hire professional tax help
If you're a small business owner, it means you're quite talented (ideally!) in your field of expertise. It's important to focus on your strengths. So if bookkeeping is a daunting task for you, hire an affordable alternative so you have more time to focus on the growth of your company.
Even though the tax deadline is a week away, it's not too late to get an accountant involved to help organize your books, prepare your taxes, and ensure you have complied with all CRA guidelines.
Tip #4: Understand your tax filing
It's important to understand your tax filing. Work with your accountant to understand what schedules and forms you need to file for your business and understand how it affects your return. Review your forms and check all figures.
Tip #5: Make a tax year resolution!
Taxes have to be done every year (there's no way around it no matter how hard you try) so learn from the previous year! Make a resolution after you've filed your taxes to take steps next year to become more efficient.
Create a better tracking system by:
Having a well-labeled file folder and separate your receipts by category;
Opening a separate bank account for all business transaction;
Signing up for a separate credit card (I recommend one with no annual fees if you're just starting out);
Using Excel! Start a spreadsheet now to make next year's claims a lot more efficient and dedicate every Friday afternoon to filling in the week's expenses.
Best of luck. The end is almost in sight!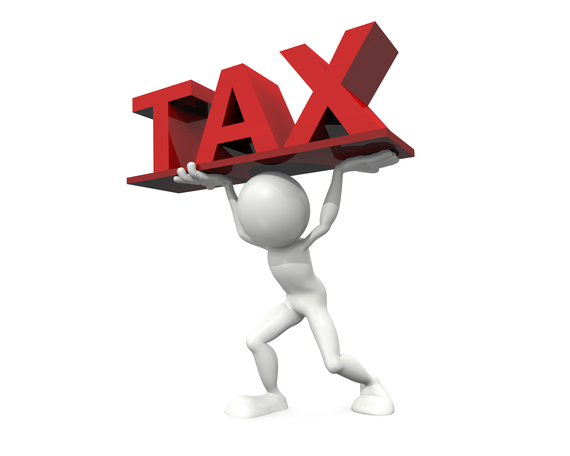 12 Things Every Woman Should Know About Money
Diversify Your Investments "Don't put all your eggs in one basket" can be applied to investing. Spread your money to minimize your risks if a company doesn't perform as well as expected. This way, you're also exposed to different assets and will get more gains for your future. Watch.

Make Small Changes To See Big Results One of the biggest money hurdles is getting in control of your money. Instead of making drastic changes -- and falling off the wagon -- track your spending and incorporate new habits slowly. Do you go to the movies once a week? Try going every two weeks. Grab a coffee at Starbucks each morning? Brew your own twice a week. The small savings will add up. Watch.

Know How Much To Save And How Much To Invest If you're ready to get your feet wet into the stock market, start slow and keep building. You want to be able to put your money into an account and not have to withdraw it. Forget rock-bottom savings account rates for all your money -- put 20 percent into a savings account and the other 80 percent into the stock market. As you get closer to retirement age -- and less willing to take risks with your retirement money -- the percentages will become 50/50. Watch.

Take Advantage Of Compounding Interest Too often, women forget about the power of compounding interest. The earlier you start saving, the less you'll have to save in your 40s and 50s for retirement. It's not magic, just math. Watch.

Negotiate A Higher Salary It's critical to negotiate your salary -- no one else is going to do it for you. Research what people in similar industries and job roles are making, and present it to your supervisor. If your company can't provide you with more money, you can still negotiate: can they provide you with more vacation days or allow you to work from home once a week? These extra perks might offset a lower paycheck. Watch.

Forget About Cashing In Your 401k If you think of the money sitting in your 401k as an emergency fund or savings account, think again. Withdrawing money early will result in paying taxes just like you would your normal paycheck. Additionally, you will pay both a 10-percent federal tax penalty and a state tax penalty. Watch.

Save Money On Your Online Shopping Make saving money when shopping online a breeze with Bodge's favorite app, Invisible Hands. This handy program does the price-checking research for you, and will alert you when a different site has a better price -- or let you know that you've found the best deal. Watch.

Avoid Financial Rip-Offs When choosing what to invest your money in, if it looks too good to be true, it probably is. Remember that you're investing and saving for the long term, not to get rich overnight. Watch.

Decide Whether To Rent Or Buy Buying a home is not only an investment, but a permanent tie to a location. More importantly, it can limit job opportunities by making you location dependent. If you're uncertain about whether you'll be in the same city in 5-8 years, it's best to rent. Watch.

Cut Back On What You Want, Not What You Need Identifying what you need versus what you want is an easy way to cut back on spending. You need food -- but ordering out instead of eating the leftovers in your fridge is a want. By being honest with yourself about what you actually need to spend money on, you can start to save. Watch.

Don't Pay Down Debt With More Debt If you're trying to pay down debt, avoid taking on more debt -- forget taking out a loan or getting a new credit card to pay another off. Instead, keep paying off debt as your priority, and with each paycheck, add a few extra dollars to your payments. There are no shortcuts, but making on-time payments above the minimum will help you pay your balances as soon as possible. Watch.

Save At The Grocery Store When you're shopping for groceries, look at the unit price, not just the price per item. While that box of cereal might be $1 cheaper than the other brand, it might also contain less. Use this strategy for boxed items, meats and cheeses -- you'll save more than by just looking at size differences or brand. Watch.
Follow Mehran Sedigh on Twitter: www.twitter.com/3maccounting