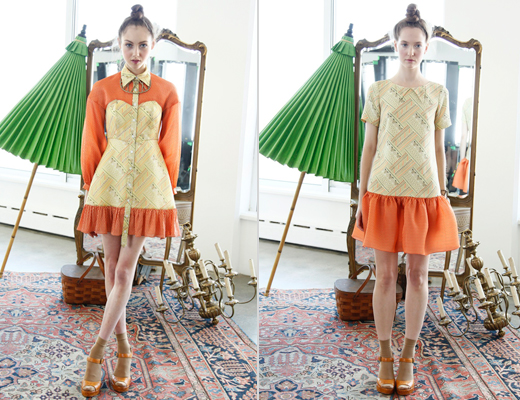 NAHM Spring 2012 Collection
In Ally Hilfiger (daughter to Tommy) and Nary Manivong's case, two heads make for one chic fashion collection. The friends turned design partners had been pursuing their own individual fashion forays before coming together last year to launch their contemporary line, NAHM, (named for a mix-up of their initials).
Manivong, a Laotian-American now based in Manhattan, was working on an eponymous fashion brand when he met Hilfiger, who was trying her hand at styling at the time. Coming together to launch NAHM for fall 2011, they fused their combined international experiences into one city-savvy line: think a burnt orange shirtdress with asymmetrical hem or black maxi dress with a shorter underskirt and long, sheer overlay.
With their line already stocked in top shops NYC, Dubai and London, the duo talks with The Inside Source about their sophomore collection for spring 2012, how they came together and what clothing pieces they're looking to stock up on this winter.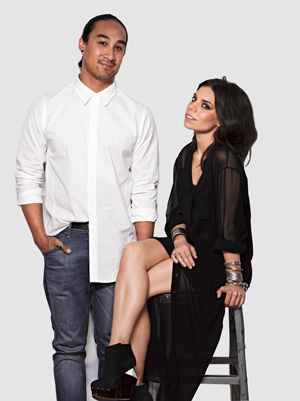 Nary Manivong & Ally Hilfiger of NAHM
The Inside Source: What are you two up to lately?
Nary Manivong: We have been in market for the last few weeks [selling our spring 2012 collection to retailers]. It's been a very exciting season for us. We are currently working on our Fall/Winter 2012 collection.
The Inside Source: How did you two originally meet?
Nary Manivong: We met at a dinner party Ally was throwing in 2008 through a mutual friend. We definitely hit it off.
Ally Hilfiger: At the time Nary was working on his fashion show and invited me. I came and supported him there and on the other few shows he did. He later hired me to work as a stylist for his collection for two seasons.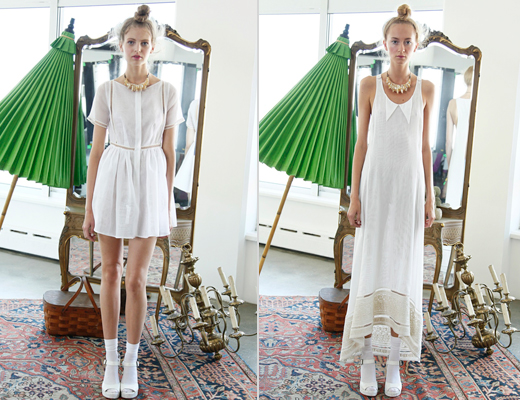 NAHM Spring 2012 Collection
The Inside Source: Let's chat about your recent spring 2012 collection. What was the inspiration behind the line?
Nary Manivong: Our spring 2012 collection was really about all the Parisians going to Laos in the 1970s. We used some Laotian traditional prints and a vintage scarf print we found.
The Inside Source: In the broader world of fashion, what other designers do you admire?
Nary Manivong: Thakoon, Phoebe Philo and Proenza Schouler.
Ally Hilfiger: Phoebe Philo and Stella McCartney.
The Inside Source: With colder weather around the bend, where you do shop for winter clothes?

Nary Manivong: Anything I can find on the street.
Ally Hilfiger: My mother's closet! And I covet anything from Opening Ceremony.
We took the fall fashion wish list of NAHM's Nary Manivong and Ally Hilfiger and applied it to eBay. Click here to see their picks and start your holiday shopping!
SUBSCRIBE AND FOLLOW
Get top stories and blog posts emailed to me each day. Newsletters may offer personalized content or advertisements.
Learn more