Washington Post's Lenny Bernstein Moves To Environmental Beat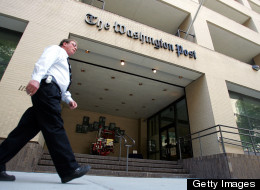 When Washington Post environmental reporter Juliet Eilperin recently moved to the White House beat, there were concerns the paper was scaling back coverage of the environment. Those fears likely stemmed from the New York Times dismantling its environmental desk and ending its Green blog.
But in addition to Eilperin covering climate and environmental policy issues as part of her White House reporting job, the Post's Lenny Bernstein is moving from the Sports desk to the National staff to take over as environmental reporter. Bernstein has covered several beats at the paper over the years and most recently edited "one of the Post's most important franchises" -- the Redskins.
Full Post memo, obtained by The Huffington Post, is below:
We are delighted to announce that Lenny Bernstein, an experienced and multi-talented editor who has worked on the National, Metro, Universal News and Sports desks, is returning to the National staff to cover environmental issues.

For the past three years, Lenny has edited our coverage of the Redskins and the NFL, one of The Post's most important franchises. He has carried out this demanding mission with great skill, unflappable good humor and grace, earning the admiration of his colleagues. Says Matt Vita: "We will miss his smile, his trips to Starbucks and the benefits of his weekend forays to Costco, which were mainly in the form of buckets of chocolate-covered raisins. But we are really, really happy that he is going to get a chance to be a reporter full time after many years as an editor."

Lenny came to The Post in 2000, after stints at the Hartford Courant and Los Angeles Times, and in 2002 he was one of several reporters and editors who shared the Pulitzer Prize for National reporting for coverage of the 9/11 attacks. In 2006 he was part of a team that was a finalist for the Pulitzer Public Service Award.

As a National staff editor, Lenny handled an array of beats, including Justice, the Supreme Court, religion, education and social services. After 2001, he focused mainly on terrorism, homeland security and immigration.

A fitness devotee, Lenny has co-authored the MisFits column (with Vicky Hallett of Express) for the past four years, demonstrating his gift for lively prose and a near-fanatical desire to exert himself in the service of journalism. Please join us in congratulating him on this new assignment, which he will take up on April 1.

Cameron Laurie
Follow Michael Calderone on Twitter: www.twitter.com/mlcalderone