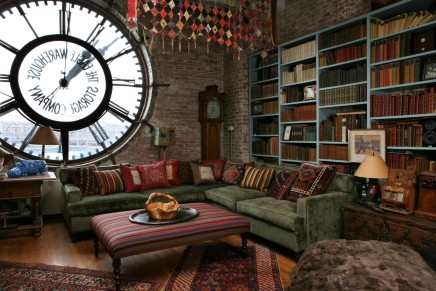 Photo by Nick Wood
There are numerous benefits to living in a clock, perhaps as many as there are minutes in a day.
Among other things, one can identify one's home from the world outside -- a rare luxury in an age
of monoliths and glass boxes that reveal nothing of their inner life.
There is something wonderful about living in a civic monument; in feeling a part, however accidental,
of the city itself. What is a familiar landmark to people throughout DUMBO, to travelers on the Brooklyn and Manhattan Bridges, to ferry passengers on the East River, even to those driving the FDR is, in fact, my living room window.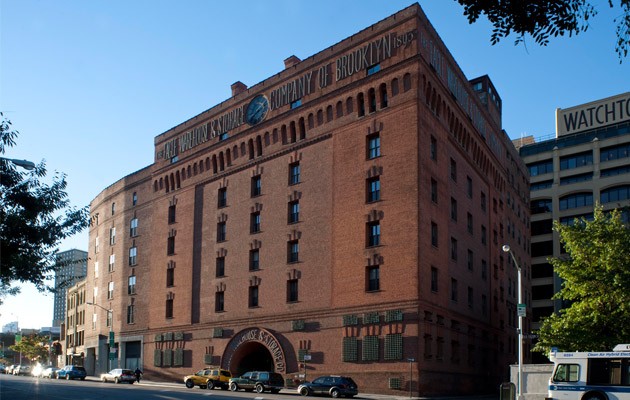 Photo by Michael Davis
Most appealing is the connection to the Brooklyn Bridge, which frames the sky almost within reach.
I observe the bridge through every season, every type of weather and every time of day. I have seen it enshrouded in mist on rainy afternoons, glowing pink at dusk when the air is clear, powdered white with snow during blizzards and graffitied in gaudy color during fireworks displays -- as happened just this month.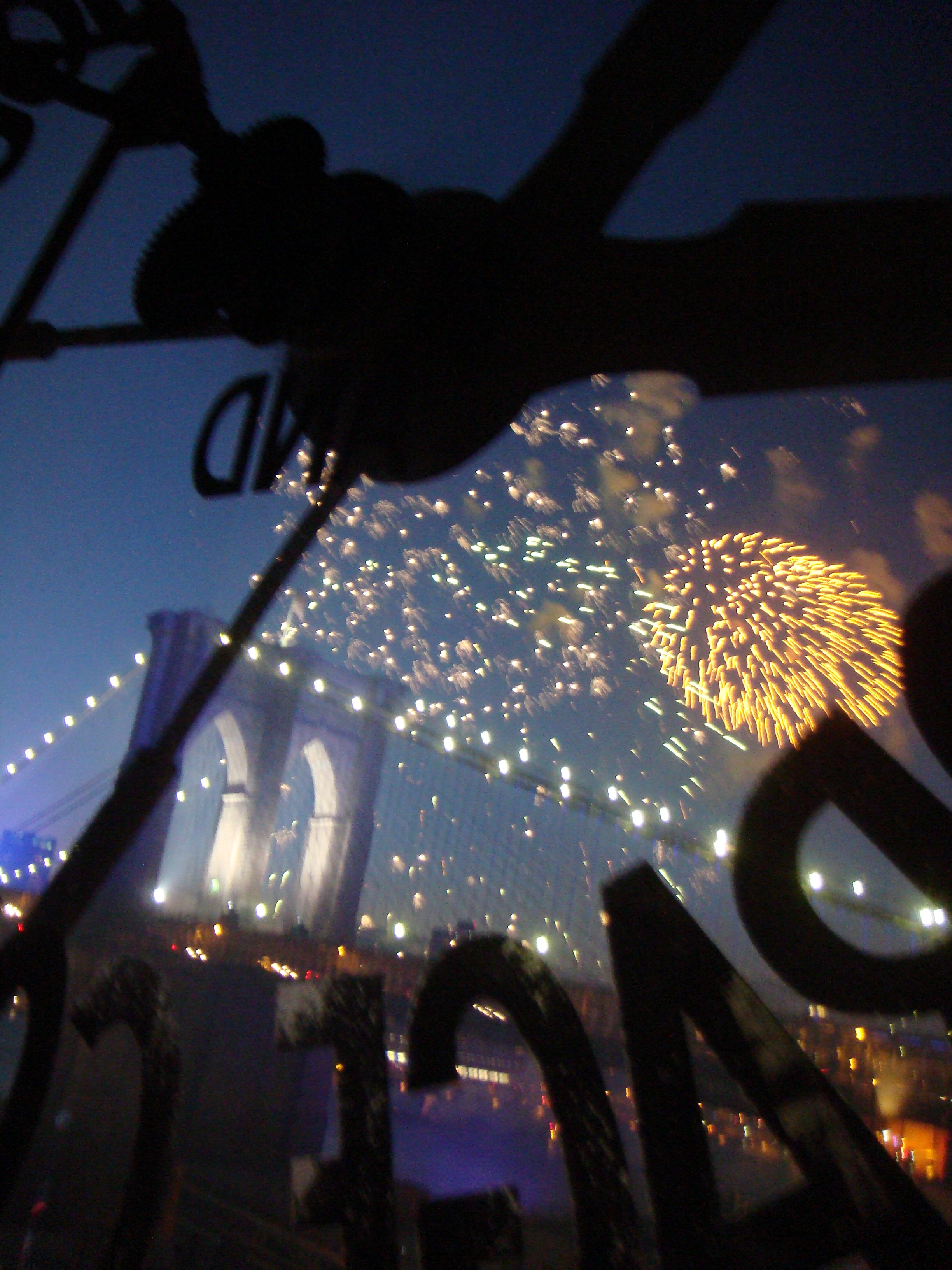 Photo by Michael Davis
At nightfall, the lights on the rigging come alive and cast enormous, overlapping shadows of clock faces over every surface in the loft.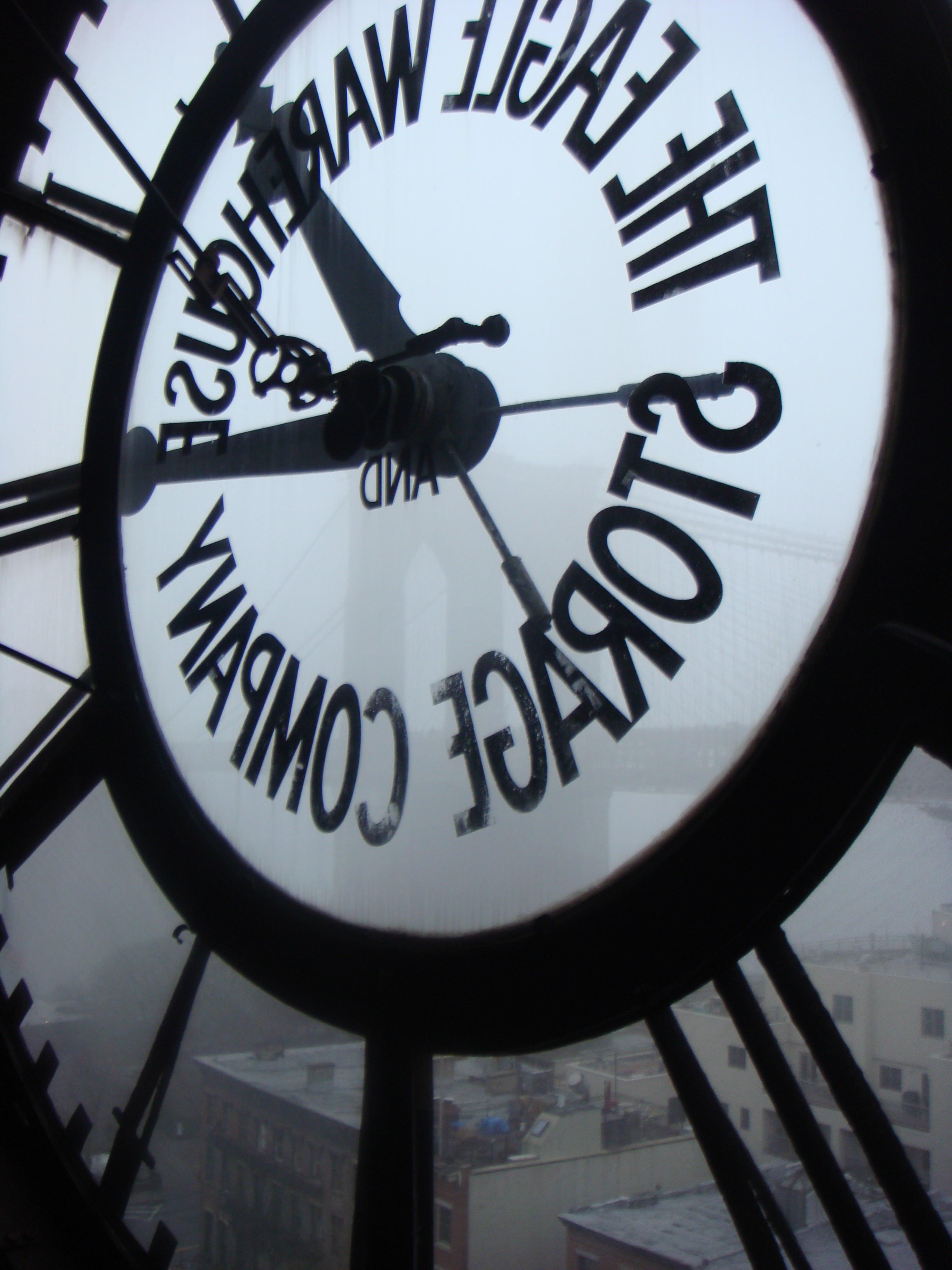 Photo by Michael Davis
Perhaps most rewarding, however, is the fact that my home behind the clock -- that so faithfully marks time for Brooklyn and beyond -- time travels backward. Here in this loft, time erases itself second by second and, for a moment, suspends the onward rush of life just long enough to allow me to savor the gift of life itself.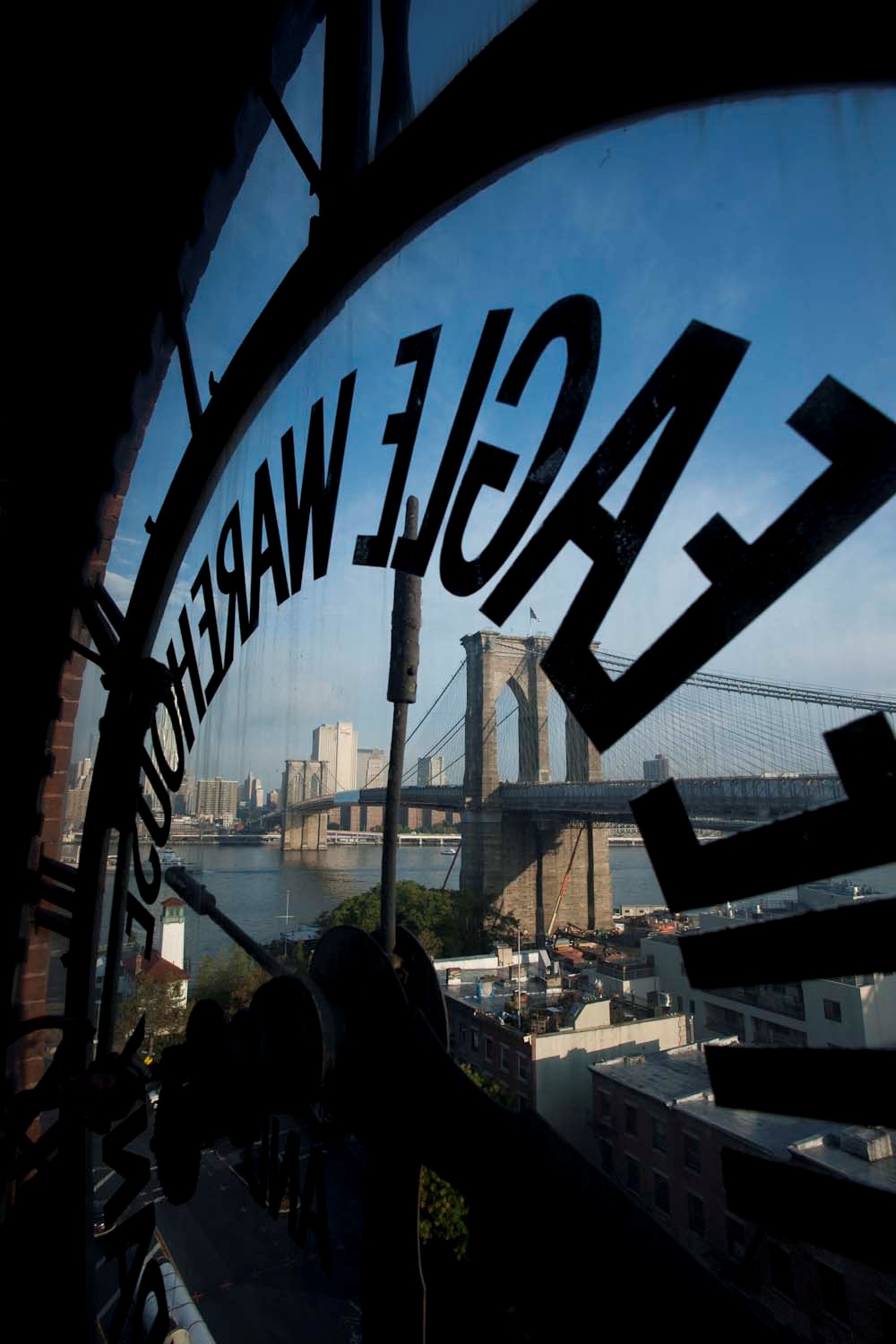 Photo by Michael Davis