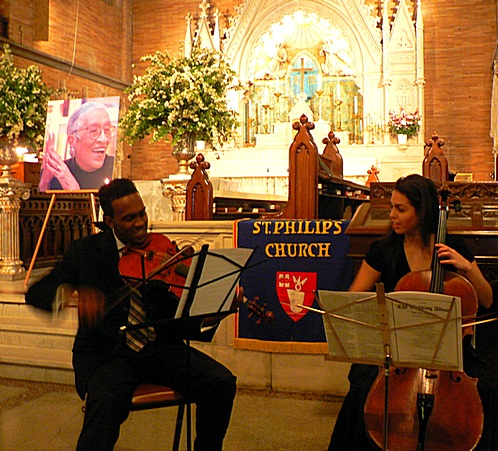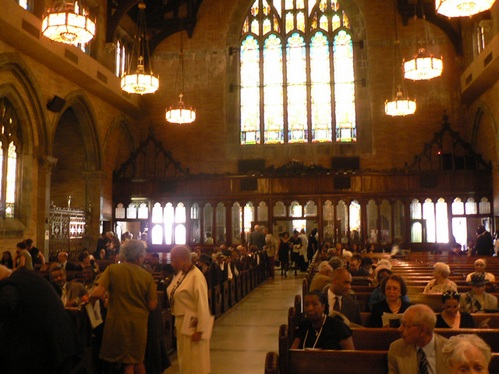 "There was once an advertising campaign, featuring celebrities in mink coats," read State Senator Bill Perkin's letter of condolence. "What becomes a legend most?" the caption asked. Evelyn Cunningham reminds us of that question."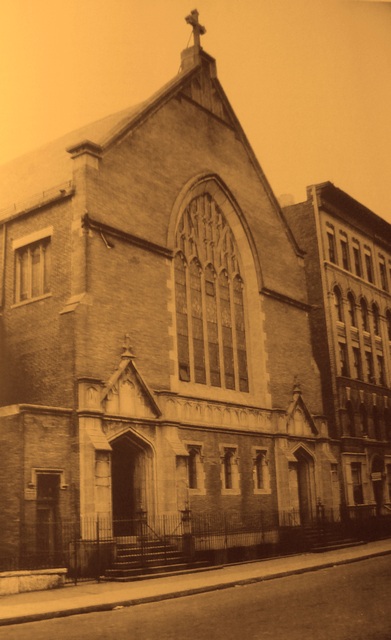 Naturally, as the city's oldest, most fashionable African American congregation for two centuries, Saint Philip's Episcopal Church was bound to be 94 year old Mrs. Cunningham's parish. Mayor Bloomberg was on hand for her funeral there and so was former Mayor David Dinkins. Yet far more significant aspects of history made this place above others the ideal venue for the stylish send-off of Evelyn Elizabeth Long Cunningham.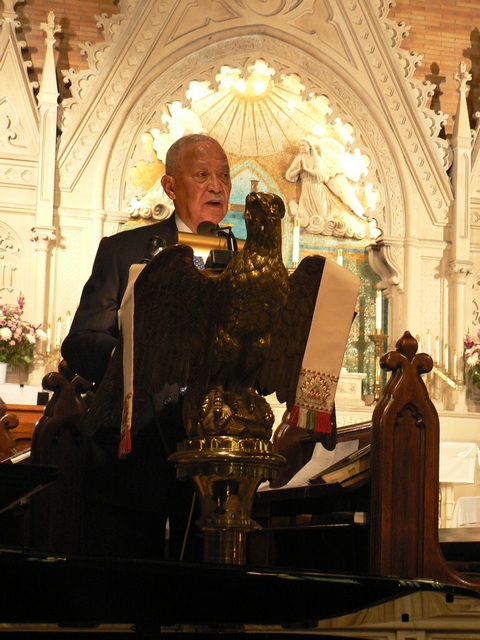 Led in 1909 by the Reverend Doctor Huthens Chew Bishop, the first black graduate of the General Theological Seminary, Saint Philip's built their new Harlem church, according to designs by Vertner Woodson Tandy, the state's first registered black architect. A bastion of an almost infinitesimal elite, it was deemed the 'richest Negro church in America'
Born in 1916, expressing expansively at five, how she'd like to pick cotton when she grew up, Evelyn Long had prompted her parents to leave Elizabeth City in North Carolina, to move to New York. Initially settling in the West 50's, like Saint Philip's church, pursuing the promise of hope, the Longs would also move from congested and conflicted Hell's Kitchen to the 'black Mecca' of Harlem.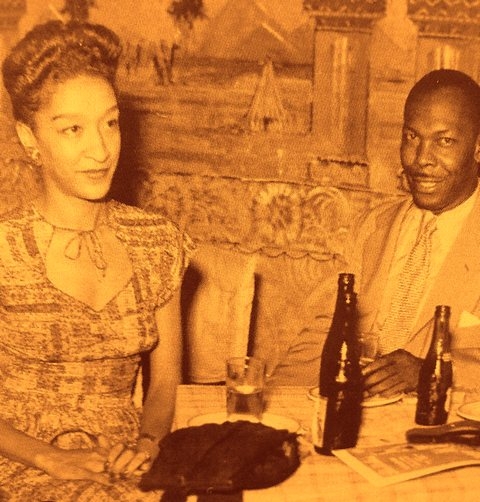 At a time when few women worked at newspapers, inspired by her maternal grandmother's stint as a society reporter whose white employers dictated what she should write about black gatherings, Ms. Cunningham was to cover many of the civil rights era's biggest stories, for one of the nation's four foremost black weeklies.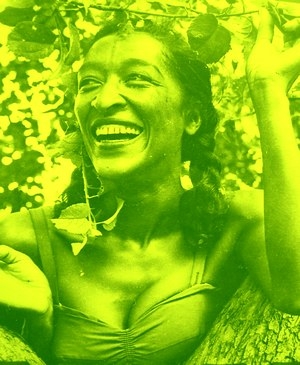 "Grandmother said that, by slightly changing what she was given, that to her surprise, the paper's owners didn't notice. So after that, she wrote more and more what she wanted, how she wanted!" Moved by this example, still an undergraduate in 1940, Evelyn Cunningham worked for more than 20 years for the Pittsburg Courier, reporting on both Castro's visit to the Hotel Theresa and Adam Clayton Powell, Jr.'s swaggering assent.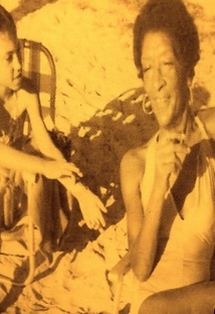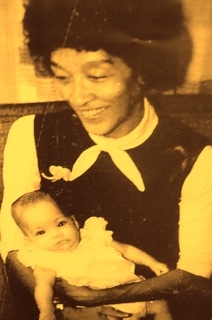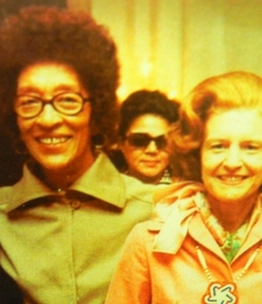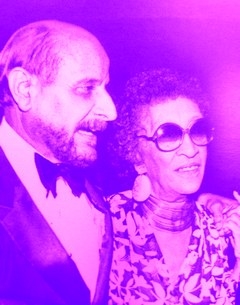 Ms. Cunningham entered another orbit of public life in the late 1960s, as special assistant to New York Governor Nelson Rockefeller. "No," she once stressed to me with mock exasperation, "notwithstanding Mollie Moon and Winthrop or any of the Governor's other extra-curricular involvements, I was not his mistress." She insisted that instead, she had merely interviewed Rockefeller as a candidate and that he had been impressed with her thoroughness and by the tact of her putting down her pen whenever he had said "anything that he shouldn't have."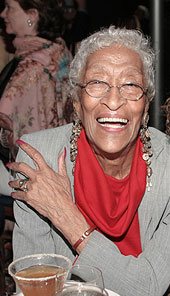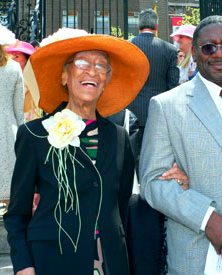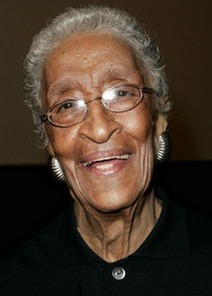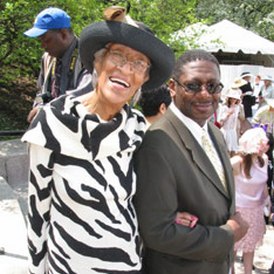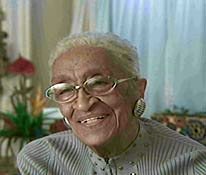 The Rev. Al Sharpton recalled meeting Mrs. Cunningham during this period. He was still quite a young man, evolving from renown as a precocious 'boy-preacher' into a firebrand street-activist as well, one who had demands to make of the Governor.
"Kindly lower your voice," Miss Cunningham had said, "I have interviewed Malcolm X and Fidel Castro, and so you are not going to scare me." Years afterward, when she and Sharpton had become close friends, he recalled her discreet observation that he had lost weight and stopped wearing track suits. "Was it those nasty TV commentators' criticism," she inquired? "No ma'am," Sharpton said he'd responded, "it was my little daughter. She said 'Daddy, you are fat! And, don't you have any real clothes to wear?' Miss Cunningham said, 'too bad we didn't realize that that was all it took a few years ago."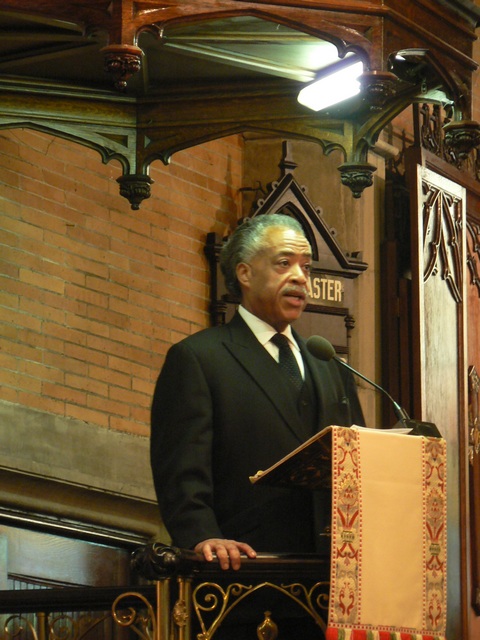 Relating how as an intern to Governor Rockefeller, he'd been on hand when Cunningham and young Sharpton first met, Dick Parsons remembered how the novice activist had definitely made an impression. "She told me, 'that young man may be loud, but he has something to say and is going to go places..." Revered for her élan, Cunningham, said Parsons, had also had advice regarding his own heretofore largely untutored sartorial judgment and appearance as a youngster on the move, inquiring once of his favorite canary-yellow suit with cranberry colored piping, "Who told you that you look good in that suit?"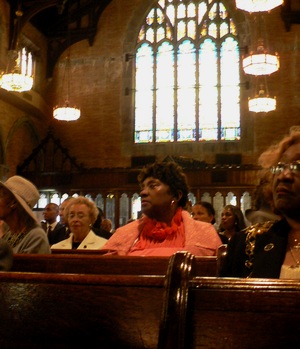 Between reminiscences, the prayers and incense, starting with Jesu, Joy of Man's desiring, Evelyn Cunningham's funeral was enlivened by exuberant music making. Kathy Jordan Sharpton , without accompaniment, reprised Mahalia Jackson's stirring Soon I'll be Done with the Troubles of the World. A true disciple of the great Willie the Lion Smith's stride piano styling, Daniel A. Mixon made Billy Strayhorn's, Take the A-Train come to life. In Ellington's Sophisticated Lady, executed with all the virtuosity of a Paderewski or a first class hip-hop DJ, he even 'sampled' a fragment of We Shall Overcome , the famed Civil Rights' freedom-song, to make for an especially apt musical tribute. Carol Ann Taylor's rendition of My Way, produced a great art song in place of the hackneyed anthem one usually endures.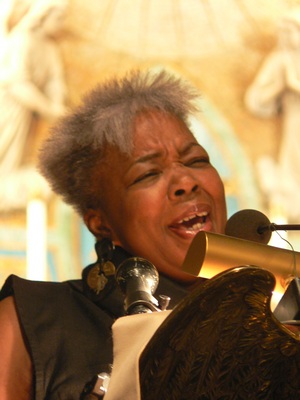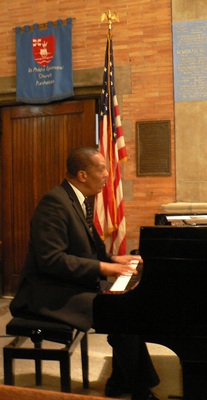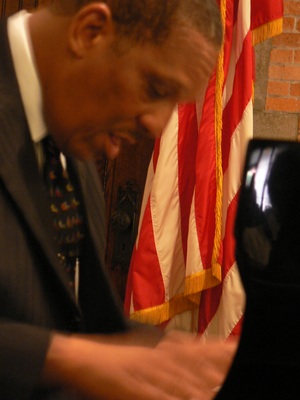 How admirable was just-widowed Robin Bell Stevens' stoicism. She choose to honor her caring, but hardly matronly best friend by reading the same Maya Angelou poem that Cunningham had once sent her marking some latest triumphant accomplishment.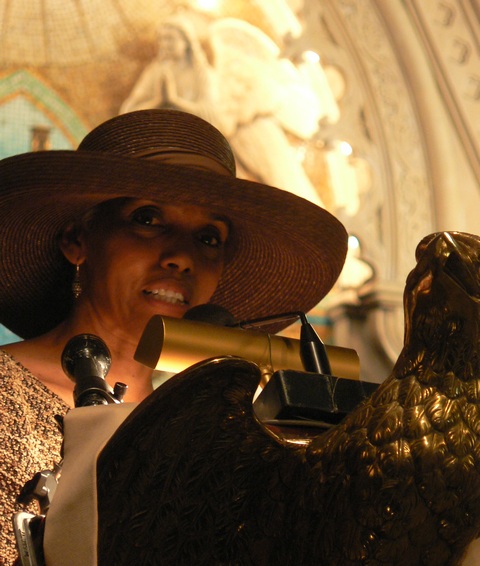 Men themselves have wondered what they see in me. They try so much but they can't touch my inner mystery. When I try to show them, they say they still can't see. I say, It's in the arch of my back, The sun of my smile, The ride of my breasts, The grace of my style. I'm a woman phenomenally. Phenomenal woman, that's me.
For several years in the 1960s, Ms. Cunningham had a radio show on WLIB in New York called "At Home With Evelyn Cunningham." But her great niece recalled none of "Aunt Evelyn's" lofty positions, only her sustained affection.
With characteristic wit and aplomb Audrey Smaltz spoke of Ms. Cunningham as a concerned mentor and patron, extending generous support not merely to her, but to many other women, especially through helping to establish the National Coalition of 100 Black Women. "We met in 1954. I was a contestant in the Miss Harlem Subway Pageant. Following the interviews, when Evelyn came out and winked at me, I thought, 'maybe I've won?' and I had!"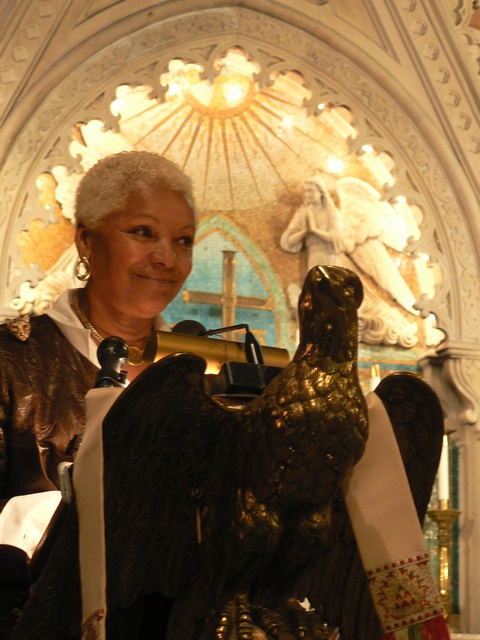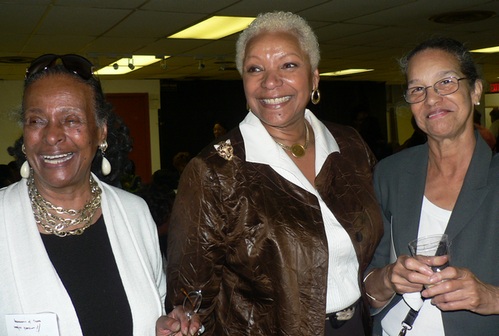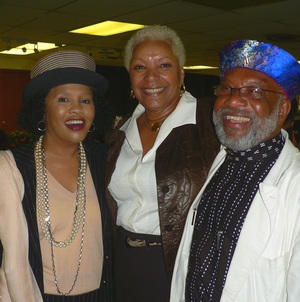 Socially Evelyn Cunningham admired excellence, merit and quality. However she eschewed empty snobbery based on caste or wealth and despite having scores of socially prominent friends, refused to join their discriminatory clubs like the Girlfriends or the Gay North-easterners. Politically, Ms.
Cunningham described herself as a "Rockefeller Republican, She said that, 'That means I'm a liberal Republican,' and then she would add in more recent years, that 'there hasn't been a good one since.'
Each one of her four husbands attempted to diminish her independence and work, Ms. Cunningham said in a New York Times profile in 1998. "They all loved me most while I was cooking -- and I am not a good cook." Laying down the law, the law according to Evelyn Cunningham, esteemed journalist Jill Nelson told all assembled that we knew the productive kinds of lives helping to right wrongs and to comfort those most in need that Evelyn Cunningham would expect of us. Wanting us all, her diverse throng of friends to be happily fulfilled as well, Ms. Nelson mused that Evelyn certainly expected that she would keep trying out, moving men into her life "until I get it right!"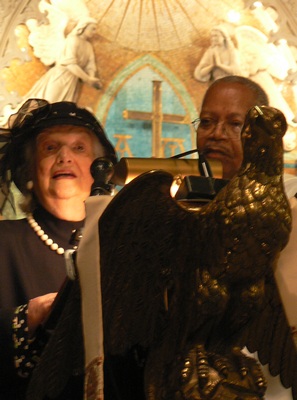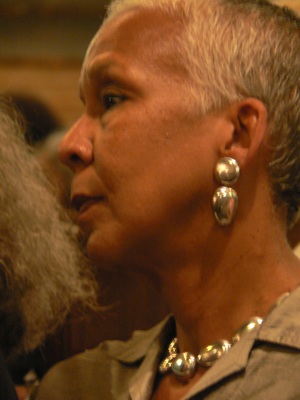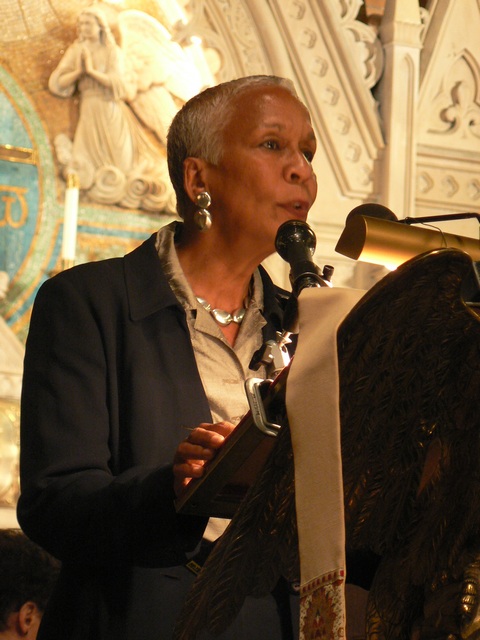 Yes, Evelyn Cunningham believed in getting things right and doing what's correct. From the big bouquets of Bridal Wreath, to delectable tea sandwiches made by Norma Darden, down to the smart togs and smarter shoes of guest present at this famous party-giver's final fete, this was more than clear.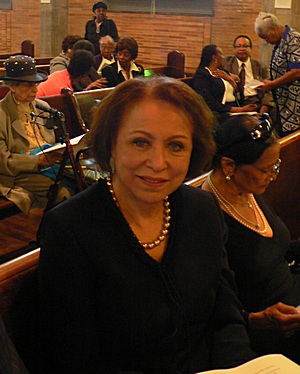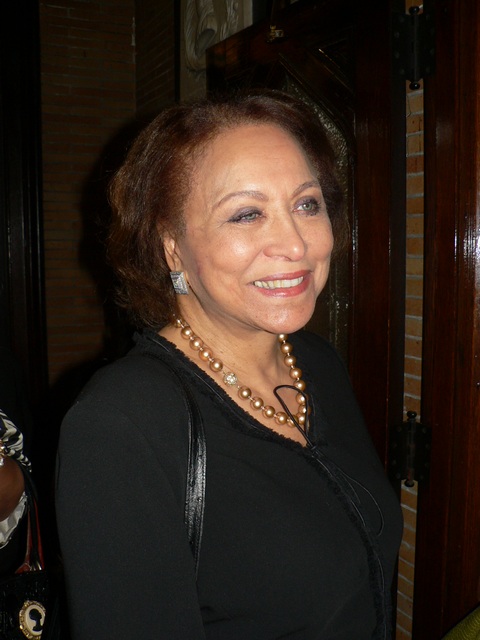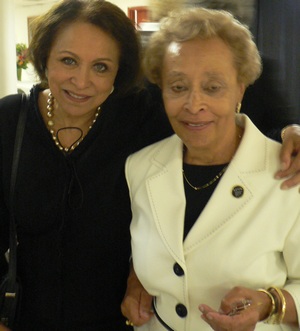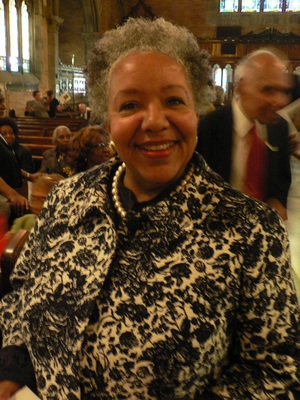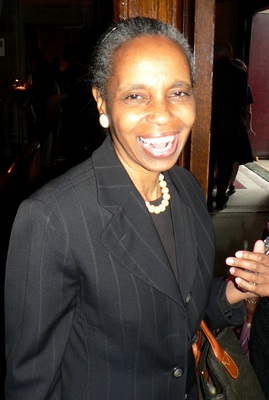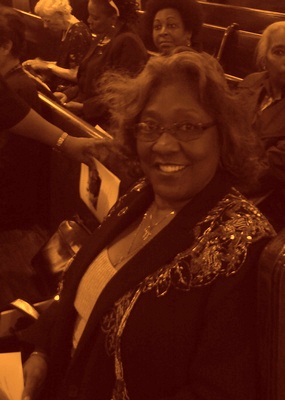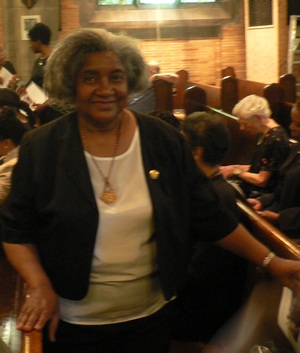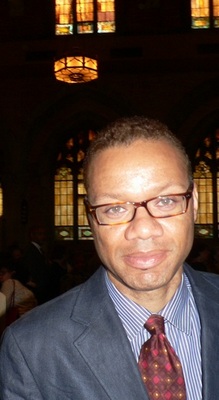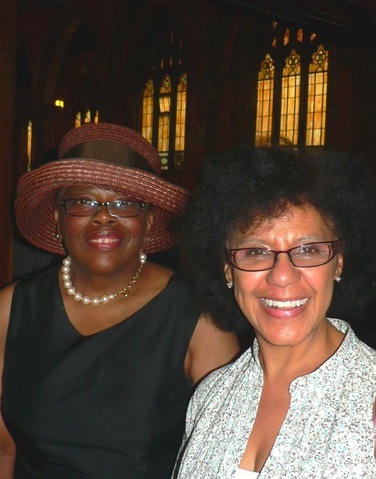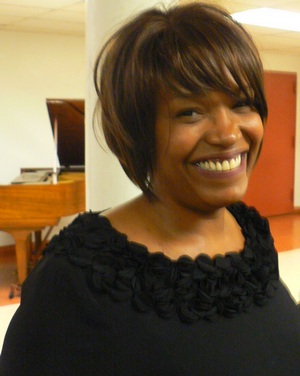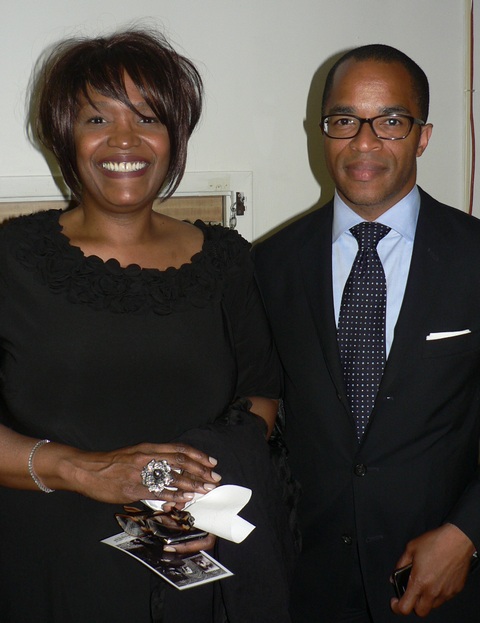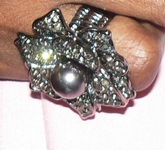 Erana Stennett and Jonathan Capehart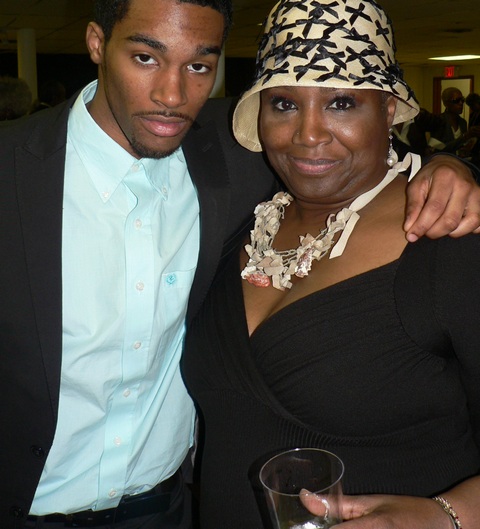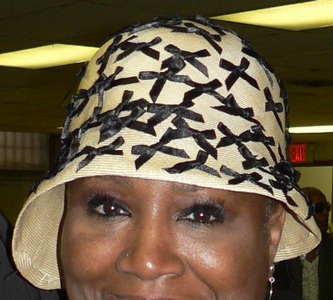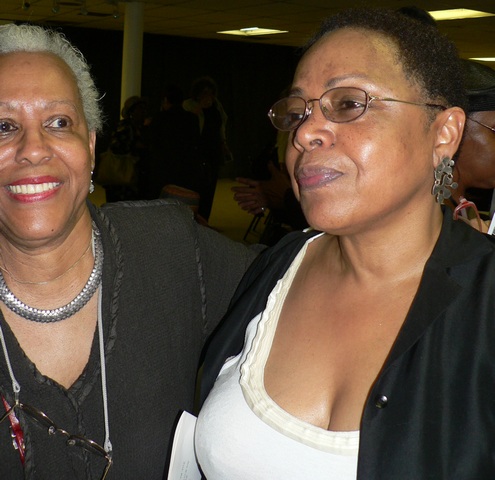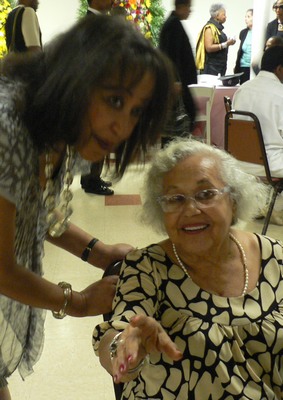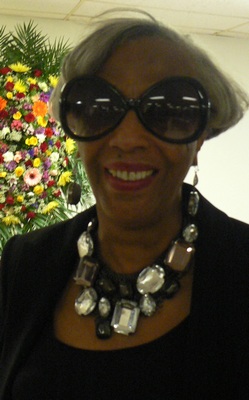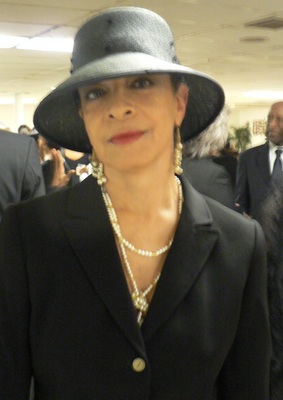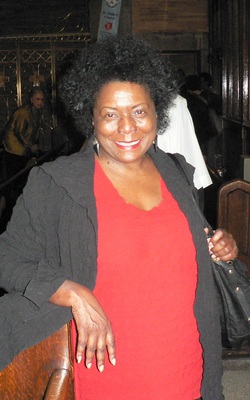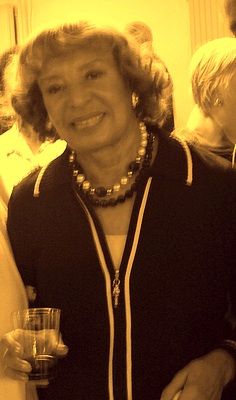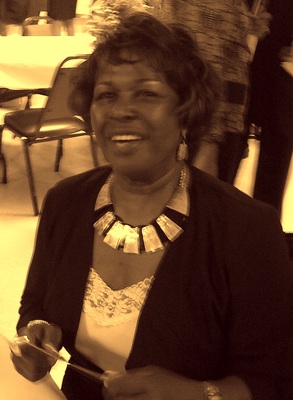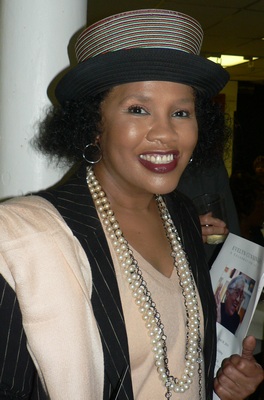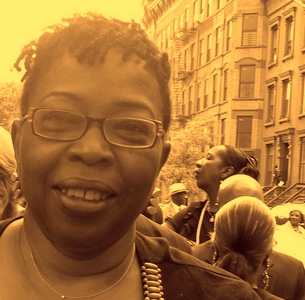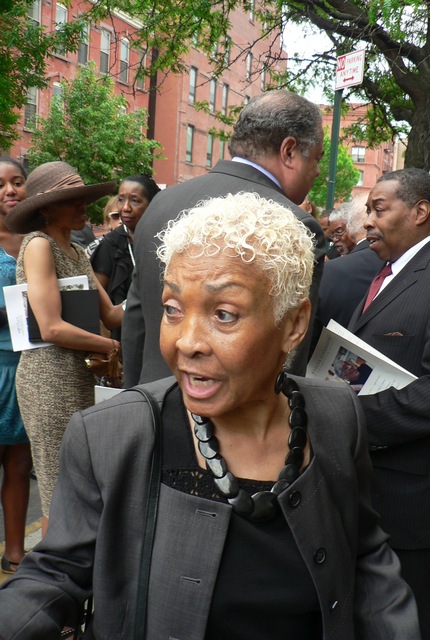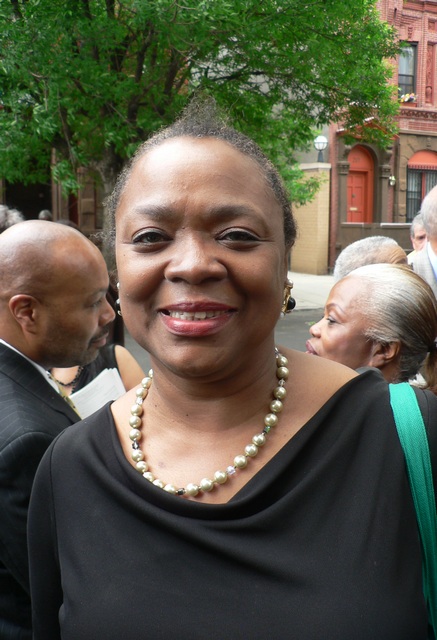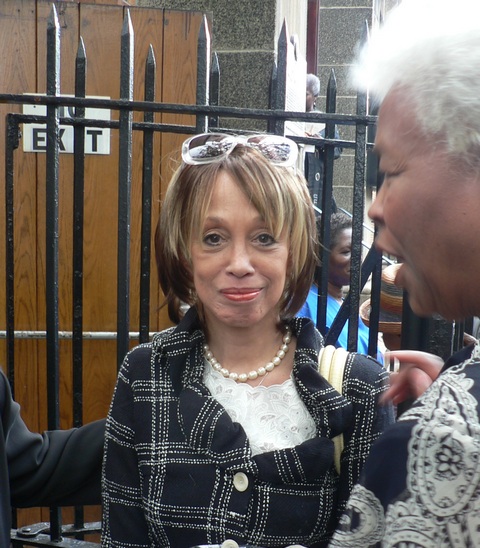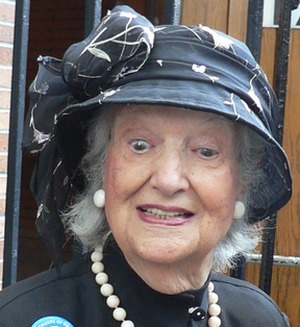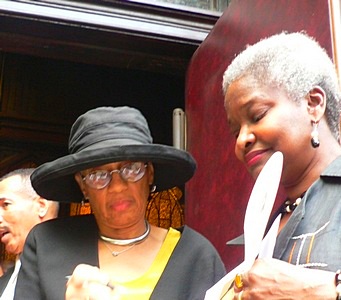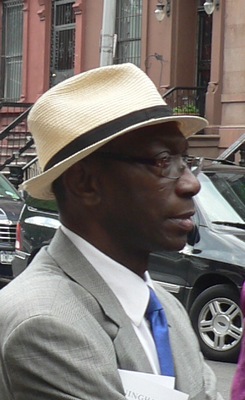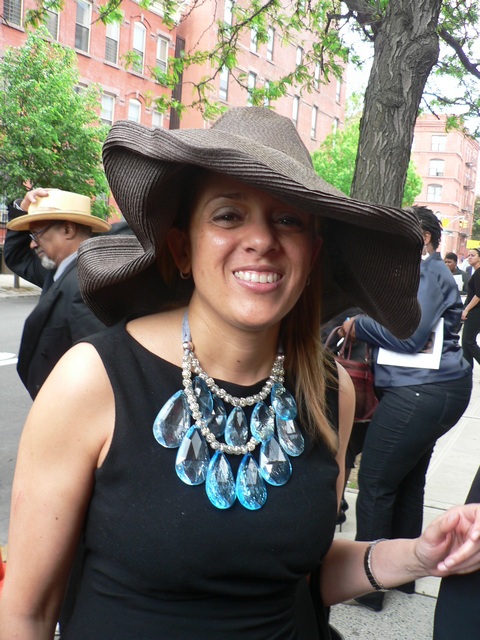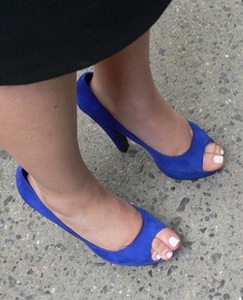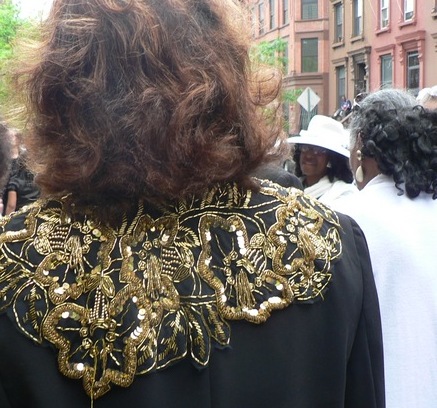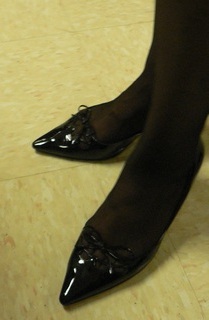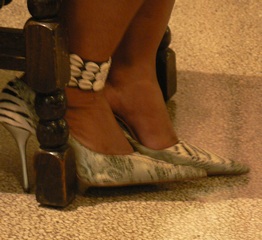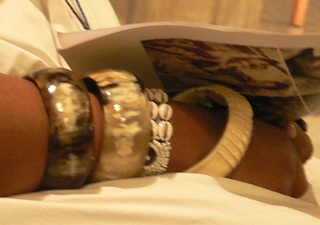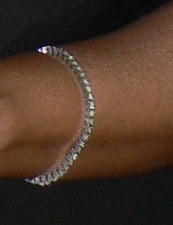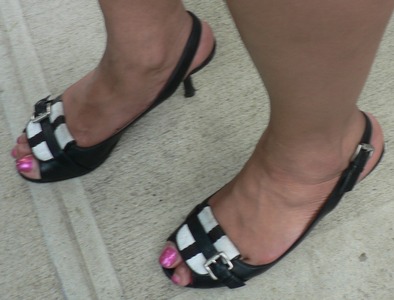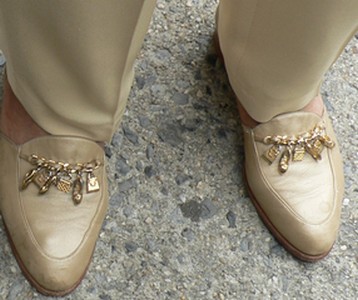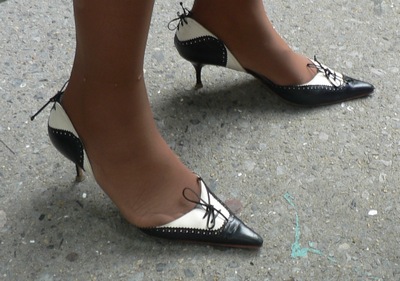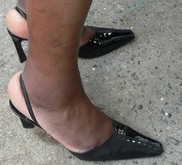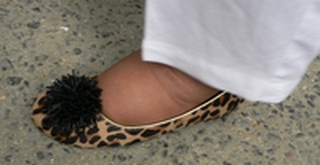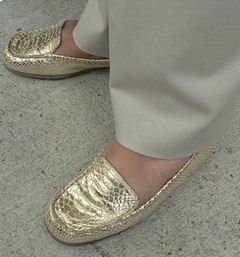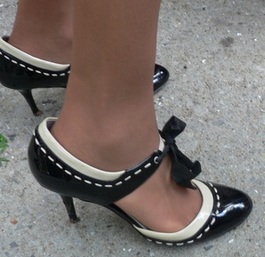 SUBSCRIBE TO & FOLLOW LIFESTYLE
HuffPost Lifestyle is a daily newsletter that will make you happier and healthier — one email at a time. Learn more