What a blessing books can be! There are a whole group of recent excellent works about Newport for instance. Apart from Deborah Davis' latest Triumph, Gilded, How Newport Became America's Richest Resort, there's Preservation Society Director Paul F. Miller's useful Lost Newport and Bettie Bearden Pardee's Private Newport. After a long interval, these books give one a chance to see one the most special spots in the world up close.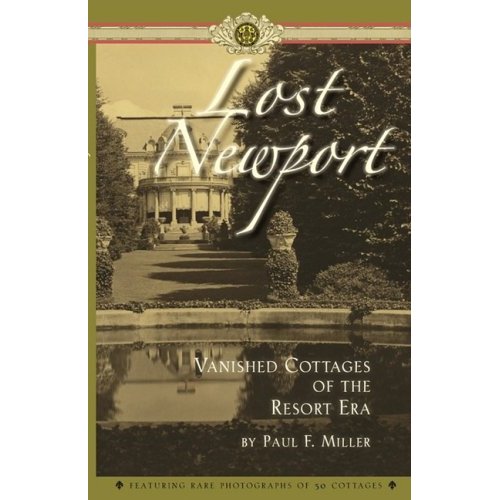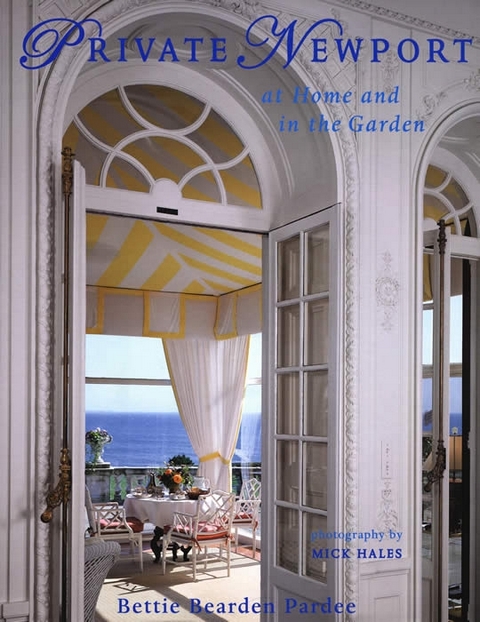 Forty-two years ago the public library changed my life. Great American Estates and Gardens, written by Barr Ferree, was published by Munn & Co. in 1906. Viking's, Newport, Pleasures and Palaces, by Nancy Sirkis, appeared in 1963.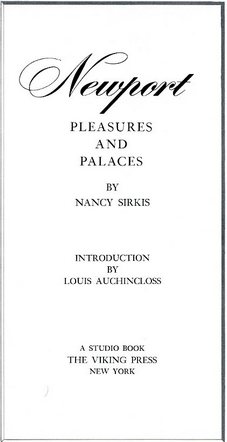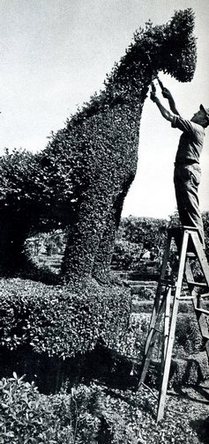 Available to an African American boy, branded different and 'artistic', from a medium-sized library system in a declining mid-western town, Akron, Ohio, these marvelous texts were my key to an exotic realm apart. Magically, it had seemed like home from my first encounter. Such books taught me that in several Newport cottages, including the 'dressing room' downstairs at the Slocum house, there are toilets encased in wood and cane frameworks, that make them look like a Louis Quinze fauteuil. As a youngster, I considered such elevated plumbing fixtures to represent the acme of elan.
In 1969 one could hardly have guessed how soon and severely one would age and decline. This is no lament of a growing but well-informed skepticism, nor so much an undue emphasis of the new slight hesitation with which one approaches a hill or climbs up four flights. It is not even a commentary on the unfamiliar, much larger, less fit and grayer stranger, attired in clothes identical to one's own, glimpsed in the mirror from time to time, with the wistful after-shock of recognition. Decline is due mostly to a chastened, less optimistic outlook. While aging, at mid-life, seems to be both a function of lovely, careless youth with whom it has become ever more difficult to communicate, and a growing host of friends and acquaintances who, with increasing frequency, die. Their concern, their understanding of whom one is, is impossible to replace.
A poor speller, unable to add, at eleven, I could never have guessed that by the time I was 53, there would be a machine that could both spell or compute sums. Cellular telephones and myriad other futuristic conveniences also seem to have manifested much of the promise exhibited by the Jetsons on long ago Saturday mornings. As a young minister and a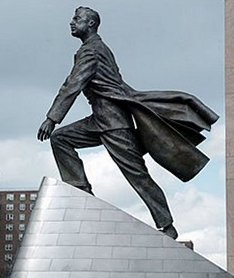 new New York City Council member, the Rev. Adam Clayton Powell, Jr. had mused aloud about his chances of becoming Commander-in-Chief. Powell was Harlem's first black representative, but in 1936, was he serious about the White House? Who dreamed then that we could ever have a black president: who knew that Guess Who's Coming to Dinner?, which
had elicited for many, as much visceral revulsion and disgust as Brokeback Mountain , would look so tame, become so quaint?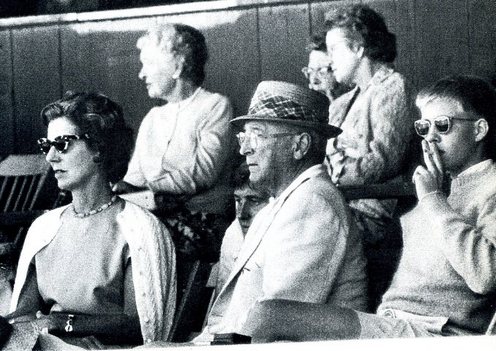 And hence the appeals of Newport, good, bad, or indifferent, seeming never to change. At August's end, a century-and-a-quarter after the initial match, stands at the Casino are still filled with aristocratic tennis fans. That was the case with Eileen Gillespie Slocum, too; part of why I admired her and Newport from our first 'meeting' in those otherwise unread books at the library. Her values, viewpoint and appearance, seemed reassuringly, never to vary. But fortunately, of course they had evolved.
Massively made of rock-faced stone, Mrs. John Jermaine Slocum's looming house, hardly had what one thought of as a welcoming aura. But, thanks to Pauline Metcalf's superlative monograph, Ogden Codman and the Decoration of Houses, published by the Boston Athenaeum in 1988, I had already known, that here, the gifted architect Codman was responsible only for the interiors. Serendipitously, it was on account of these spaces that I was to meet Mrs. Slocum face-to-face, during the summer, in 1992.
Straw hat in hand, Clinton button removed, armed with a letter of introduction from that most impeccable Newporter, Nicky King, I was poised to address the grande dame of Newport society.
Only, as she was consulting with her secretary, there was a welcomed delay. How relived I was to have an opportunity to straighten my tie and compose myself, and to examine, unobserved, some of Codman's remarkable decorations.
Supremely realized, the sole fault of these formal surroundings was, I thought, the way in which they'd been subtlety augmented by innumerable inherited treasures. The ever-so-slightly oppressive result, proved decisively, something that I had previously believed to be impossible. At least, where décor is concerned, one can suffer by being too rich!
My hostess, wearing an Emilio Pucci day dress and pearls, was as handsome, resilient and polished as her bewildering milieu. Most graciously, she showed me everything of interest. Ending beside a venerable portrait, she offered tea.
"This!", she beamed with genteel pride, her voice a cross among Eleanor Roosevelt's, Jacqueline Kennedy's and her Beal cousin's and aunt's " is my most famous ancestor!...He made his fortune in shipping."
Understandably enough, as the beneficiary of so much that she's long accepted as her due, Mrs. Slocum only admired the pluck of this esteemed antecedent. 'How clever', I guess she must feel, 'that he was able to amass so much, that his bounty had endured for over two centuries.'
Only then, did it hit me, "Hell", I'd thought, sipping the Hu-Kwa, a lapsong souchong tea, specially blended, sipped from a delicate, egg shell-thin Minton cup, 'even I am enjoying Brown's bounty, things I esteem as much as Eileen Slocum does.' Certainly nothing about any of these fine things or the elegant surroundings had changed. But, in one transforming instant of revelation, I did.
It was deliberate and it was ill-mannered. But I couldn't resist. Indulging myself, I responded to Mrs. Slocum's boast, " Ah, yes, the "Triangular Trade?"
If, at later meetings, she had been fanatically unapologetic as a Republican operative, then at least, Mrs. Slocum was becomingly, almost contrite. Summoning sufficient dignity, she answered quietly, resigned, smiling, "Yes, yes, Mr. Adams, the triangular trade. But you know, life is so surprising, isn't it? We never know what it might bring us, do we? You know, for instance, I have a grandson, who looks very much like you! You know my daughter, Beryl, married Adam Clayton Powell, III !"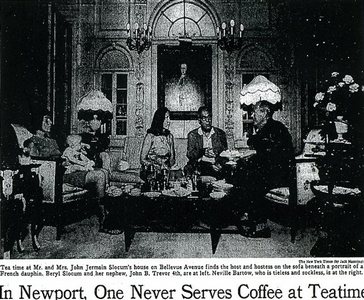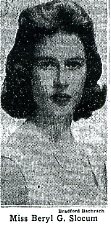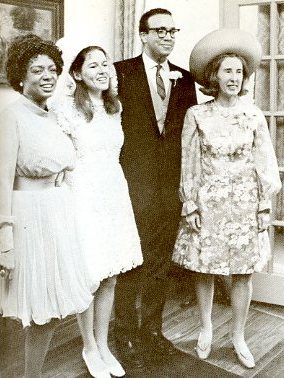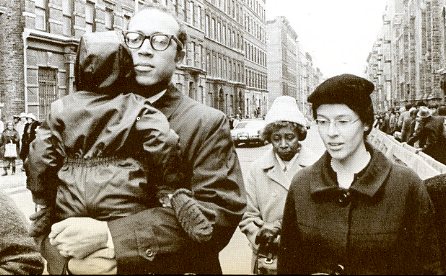 I had known of, and forgotten, the May, 1969 wedding of former debutante of the year, Beryl Slocum, and the great-grandson of a slave, the oldest son of Harlem Congressman Adam Clayton Powell, Jr. . But I hadn't expected to encounter descendants of "The King of the Cats", as the suave Harlem clergyman-turned-politician was known, not at Newport, not in Mrs. Slocum's house.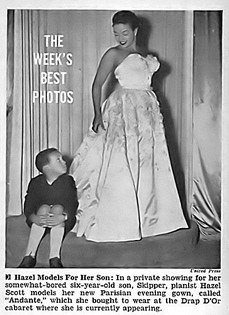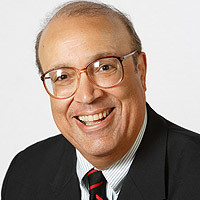 Eventually I would learn, though, how there especially, almost as a mockery of all the continuity of cherished, hallowed traditions, something of the extent to which the unexpected was an abiding element. As a boy, it seemed that nothing could be more wonderful than possessing great affluence. Among the foremost reasons for such an ambition, was the desire to own a grand house, like Mrs. Slocum's. The bigger, the more splendorous and ornate such a house was, I reasoned then, the more wonderful it would be to live in.
Members of my family and others often scoffed at my precocious appreciation of stately houses. Such buildings have only become ever more endangered in intervening years. As a result of the staffs, energy and other resources they consume, for most, most suitably, such houses should all be converted into condominiums. Yet it's these towering achievements of American architecture, too suddenly grown vulnerable, which interest me most as an historian, to this very day.