Mounting the serpentine stair, emerging into the dimly lit cavernous hall, one was embraced by the ever louder sonorous sounds of Sonatas by Chopin. Billed as Collections, Spring Season 2010, Harlem's Fashion Row, the showing of creative apparel I attended Thursday night was extraordinary! There surely could not have ever been a lovelier or livelier paced event held in the city.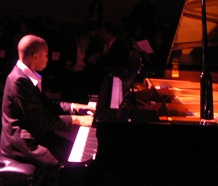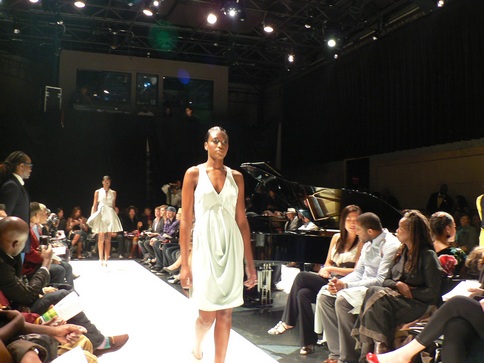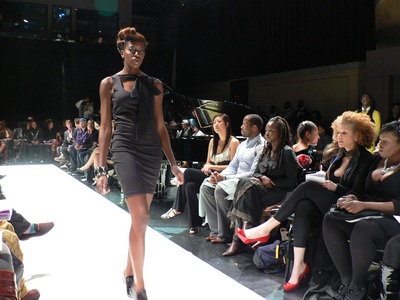 Nor for that matter, is there a fiercer rebuke to Lara Stone and French Vogue's insensitive defamation of people of color via the notorious blackface skit, masquerading as a fashion spread, in the journal's October issue.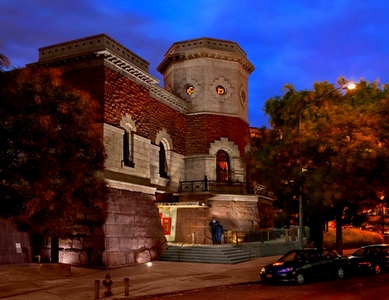 Held at the Gatehouse, a late Victorian industrial building-turned performance space, the show featured the elegant work of Dinna Soliman, wildly experimental offerings for men by handsome Haitian native José Duran, design-team-sisters, Lialia, and the incomparable Epperson.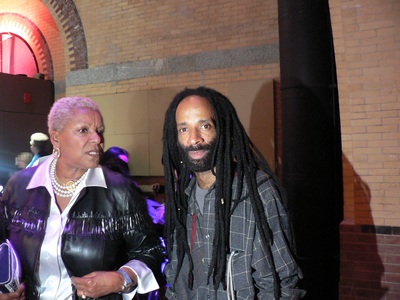 Audrey Smaltz and Epperson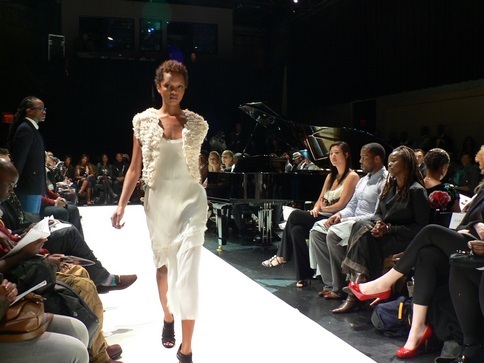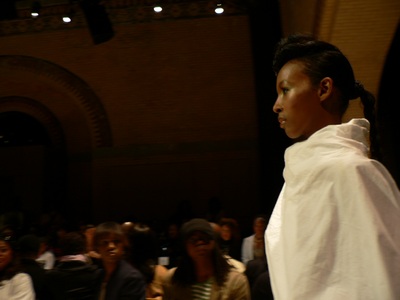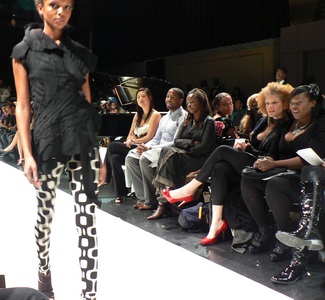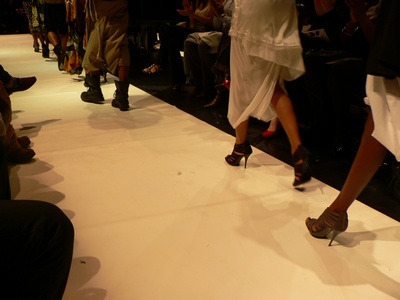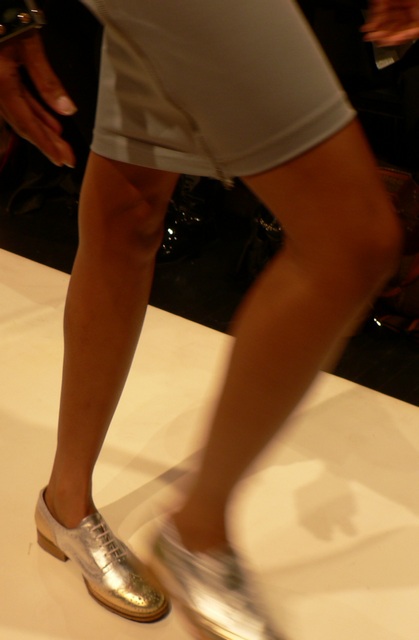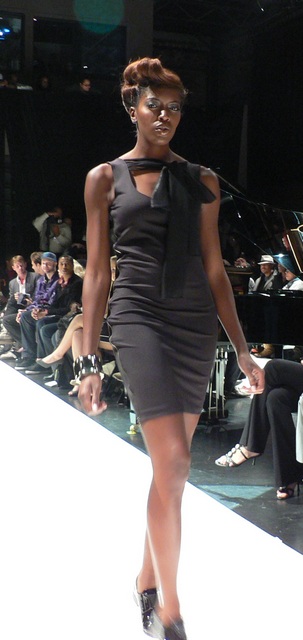 Every bit as chic and arresting as anything viewed in these collections, was the raiment of the fashionable, diversely-multicultural and inter-generational audience.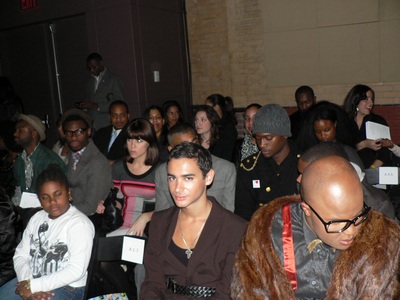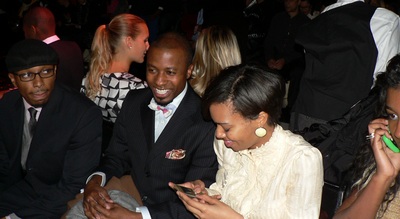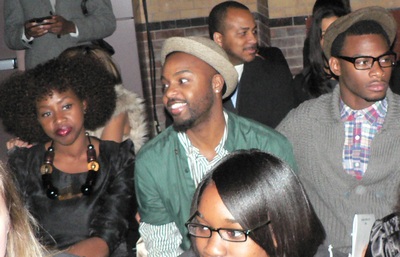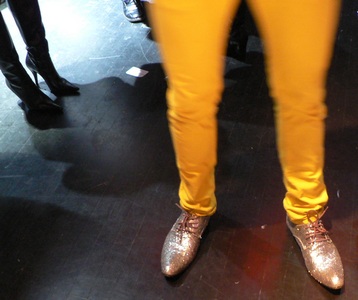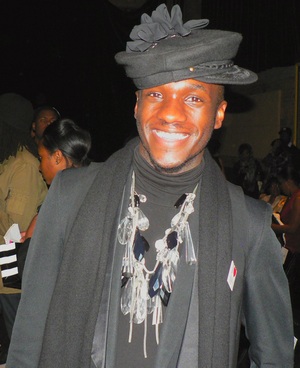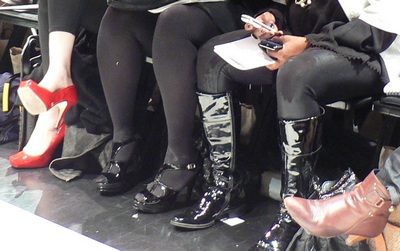 Such hats and coiffures, such precious paste jewelry, such fabulous frocks and marvelous shoes, all made one optimistic, for a change, that allure and glamour are not yet extinct!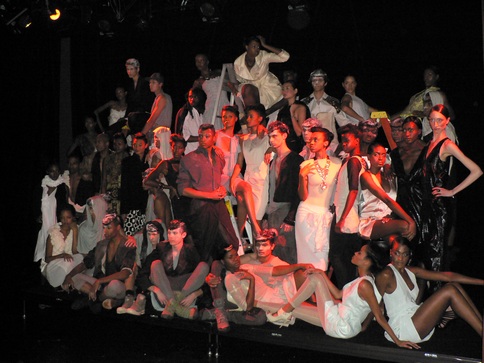 And, as if one needed for that notion to be underscored, at the very end, as all of the show's models formed a tableau vivant, a bouquet was thrust at high-fashion-icon Stephen Burrows, smiling shyly, as the crowd stood to pay respectful tribute.
What strides this masterful man made in the 1970's, dressing Cher, Diana Ross, Lauren Bacall, Liza Minnelli, Jerri Hall, Lauren Hutton, Barbara Streisand and Farrah Fawcet.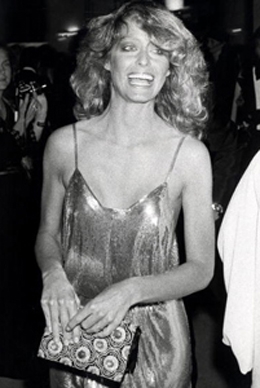 What a moment of triumph, for the entire nation, occurred in 1973. During a benefit fashion extravaganza at the Palace of Versailles, which juxtaposed French and American designers, deploying a lithe contingent of black models who stepped down the runway in his sensuously diaphanous sheaths to a disco beat, Burrows stopped and stole the show! Providing opportunities to models that were heretofore overlooked or underutilized, Burrows helped to boost the careers of Norma Darden, Pat Cleveland, Alva Chinn, and Bethanne Hardison.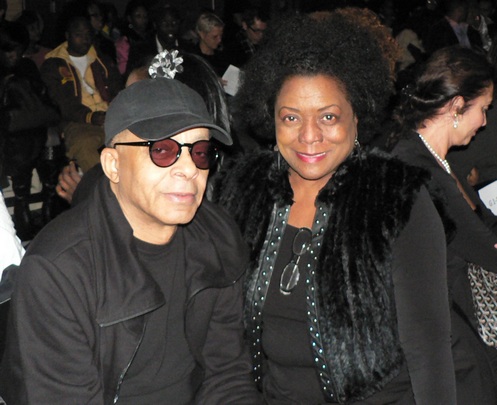 Mr. Burrows was accompanying our mutual friend Veronica, whose Harlem boutique from the 1990's is sadly missed.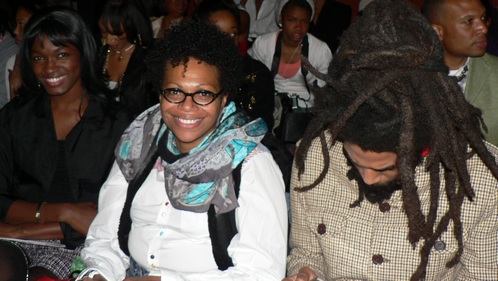 Fortunately Montgomery, who was seated nearby, still presents the latest in hot-high-style from her shop on Seventh Avenue to satisfy the discerning.
"Where are Michael Mc Collom, Emil Wilberkin, Ludget Delcy, Malcolm Harris, Tyson Perez, Lloyd Boston, Kirk Shannon-Butts, Gordon Chambers or Andre Leon Talley," I asked that ultimate fashion authority Michaela Angela Davis, about a group of well known style-stars? Michaela, whose denunciation of American Vogue's virtual "black-out" and French Vogue's blackface monkeyshines are so admirable, answered, "I don't know! I think Michael is under the weather, but they are really missing out. This is a memorable evening."
Nodding in agreement I marveled at the 'magical' element of it all, striving to make a mark in New York. No matter who one is, even afforded the most ideal circumstances, it's usually a challenge to succeed here. But, all in all, is that struggle automatically greater if one is an African American?
"Often life is harder if you are black," said my friend Senait Asfaw, a comely and cultured woman who is quite unassuming, despite being an African princess. "But then, at other times, like tonight, being black can be quite beneficial!"
Senait was referring to the serendipitous way in which I had secured our invitation to the presentation. Heading home on Convent Avenue, last Saturday I was stopped by a young man. "Mr. Adams, I don't know if you remember me? I had dinner at your house with our friend Kevin Bright a few years ago."
Some well organized host may recall every stranger brought to dine, but ordinarily, I do not. But, as it had been a small gathering, with my artist friend Kevin, of whom I'm so fond, I did recall Randal Jacobs. A stylist/ designer from the small parish of Gadsden, Alabama, he politely, but annoyingly, always addresses older people like me as "sir, or, "Mr. Adams." "I've been trying to reach you, so that you can come to our show," he said with an earnest grin.
Embossed on the thickest Crane paper, his invitation was impressive enough, except in New York, one frequently takes such niceties for granted. Hence the pleasant, reoccurring miracle of the city, when something expected to be indifferent, turns out to be spectacular!
Here in diminished black Harlem was the best event in town. It is enough to make one wonder aloud if blacks were better off when segregation here was more straightforward and blatant? "In some ways, yes," said my friend Sophie Jonson as the princess and I listened engrossed !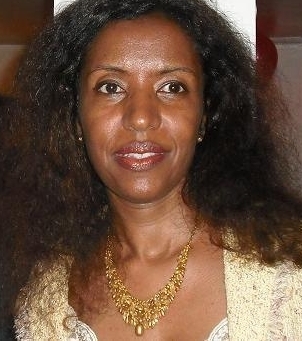 "One better knew where one stood and if we were excluded from white magazines, clubs, stores or fashion shows, we had our own. But no," she continued, and we agreed, "Equal opportunity; that's the promise of America! Moreover, when one competes, one must compete with everybody -- that's the only true way to access excellence."
Biding Sophie a good night, tiring momentarily of such serious talk on a cold drizzly corner, jumping into a taxi, we raced uptown to feast on Cuban sandwiches and chicken soup. Refortified, we then went next door to No Parking, to flirt with the charming barman and dancers and to marvel at our good fortune.
SUBSCRIBE TO & FOLLOW THE MORNING EMAIL
Start your workday the right way with the news that matters most. Learn more