Let's set the scene. It's event season. You've got a handful of weddings this spring, or after parties, or black tie ceremonies. Whatever the case may be -- chances are, you're going to have to wear a suit. And we over at The Underwear Expert want to make sure you've got all your bases covered while dressed to the nines, which means starting with your underwear.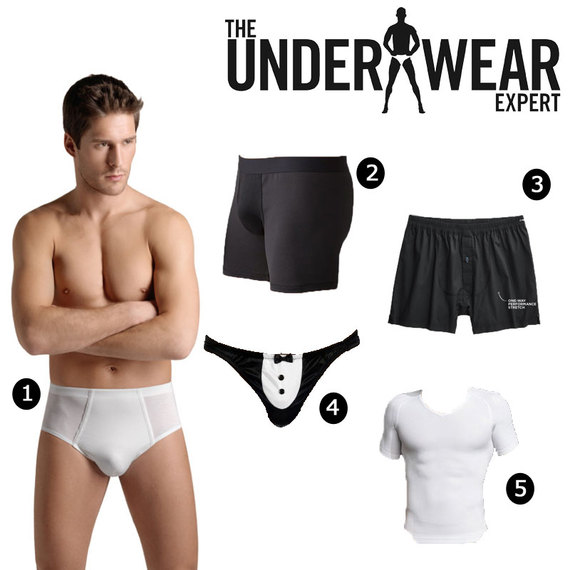 1. Hanro Silk Modal Brief w/Fly
Why not start with silk? This brief from Hanro is timeless and luxurious. It's made from a 76% modal, 20% silk and 4% elastane blend for ultimate comfort and stretch. The seat is seamless, so it'll look perfect under your suit, and it also features a double-lined pouch with fly.
2. Tani Silk Touch Boxer Brief
Made out of Micro Modal® Air fiber, this boxer brief may actually wind up rivaling your suit. It's finer and lighter than silk, and the naturally wicking material keeps you cool and dry all day long. Tani collections come in neutral colors, so they're always classic, with a few limited seasonal options.
3. Mack Weldon Woven Boxer
For those of you who can't stray from boxer shorts. This woven boxer from Mack Weldon is tailored with a button fly as well as side vents, so it's sure to keep you comfortable and supported. It's constructed from a blend of 98% cotton poplin and 2% spandex. For under formalwear, we recommend it in true black.
4. Gregg Homme Tuxedo Thong
If you're feeling adventurous, this tuxedo thong from Gregg Homme is the perfect undergarment for an after party. Adorned with two small black buttons and a bow tie on the pouch, it's sexy and playful.
5. Equmen Short Sleeve V-Neck
We love this white undershirt by Equmen, which is composed from a blend of 73% polyester cationi, 13% nylon, and 14% spandex for premium comfort and flexibility. This v-neck also helps build your posture and reduce back pain by pulling your shoulders back.
The Underwear Expert is the ultimate resource for 200+ men's underwear brands. Visit us for the latest men's underwear trends and more. Like us on Facebook.
SUBSCRIBE AND FOLLOW
Get top stories and blog posts emailed to me each day. Newsletters may offer personalized content or advertisements.
Learn more