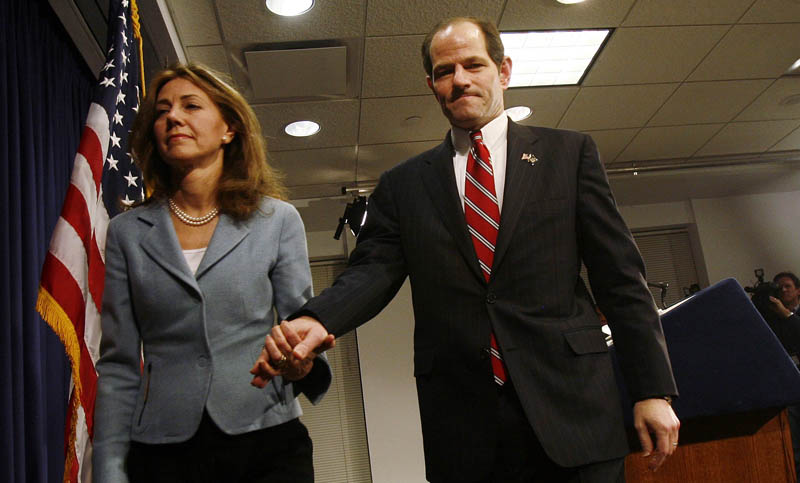 Silda Wall Spitzer and Eliot Spitzer
Photo courtesy of Magnolia Pictures
Eliot Spitzer -- a member of the pantheon of fallen political gods, Clinton, Gingrich, Sanford, Ensign, Hyde, Thurmond, Mills, Eisenhower, Roosevelt and even Jefferson who couldn't keep it zipped -- is the subject of a new documentary that explodes the myths surrounding his case.
The biggest myth is that he and Ashley Dupre were engaged in non-stop, horizontal bop. In fact, he only slept with her once. Recognizing a good career move when she saw one, Ashley stepped into the limelight when Spitzer's regular escort decided to duck the media storm after his carousing became public.
"She (Dupre) was very clever. She did nothing to disabuse anyone of that notion," said Alex Gibney, the writer, director and producer of Client 9: The Rise and Fall of Eliot Spitzer.
It's fitting that so many myths surround this story. Even Spitzer likens himself to Icarus, a mainstay of Greek mythology.
For those of you who don't have your copy of Edith Hamilton's Mythology nearby, Icarus ignored his father's warnings about the fragility of the wax-covered wings he strapped on in order to escape the confines of the labyrinth where they were imprisoned. He flew so high and close to the sun his wings melted, and down he went, plummeting to his death. The take away from his aborted flight has been that arrogance, or hubris, will lead humans to crash and burn.
Eliot Spitzer's career is a model for this lesson. The "Luv Gov" resigned from office in April 2008 when the New York Times revealed Governor Spitzer, who was seen as a candidate to be the first Jewish President, had developed a taste for illicit sexual encounters with prostitutes. A few months before his fall, he uttered this prophetic observation to a luncheon crowd at the New York State School Board Association, "hubris is terminal."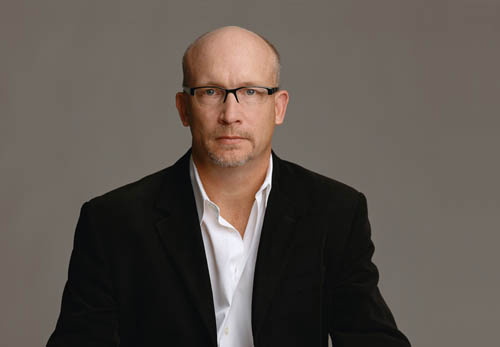 Alex Gibney, director of CLIENT 9: THE RISE AND FALL OF ELIOT SPITZER, Photo courtesy of Magnolia Pictures
"You can't make that stuff up," said Gibney, whose film lays out how Spitzer's drive to root out corruption on Wall Street and in New York's State capital created enemies that coalesced to "take him out of Albany."
"I don't condone what he did," said Gibney. Nor does Spitzer, who appears in the film to explain how his career-ending dalliances provided the ammunition his foes needed to bring him down.
We meet a colorful array of characters who'd been stung by Spitzer's relentless, hard charging prosecutorial ways. We're reminded that he sued out-of-state coal fired power plants for causing acid rain in New York and took on General Electric for dumping PCB's in the Hudson River.
But it's his battles with Wall Street that may have sealed his fate. Spitzer pursued two analysts, Henry Blodget and Hank Grubman, who were accused of misleading the public about the value of investments they knew were, in Blodget's terms (POS) or, "pieces of shit." Both were banned from their profession for life. Of course, they were given multi-million dollar severance packages.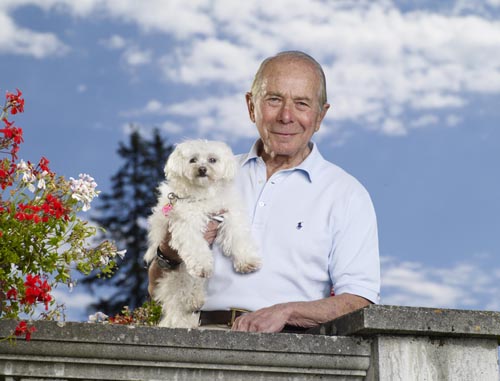 Maurice "Hank" Greenberg
Photo courtesy of Magnolia Pictures
He took on the CEO of insurance giant AIG, Maurice "Hank" Greenberg, who'd engineered a scheme to artificially pump up the value of his company. Spitzer kicked over a hornets' nest when his gaze landed on one of the richest men in America, investor Ken Langone and his pal, Dick Grasso, the head of the New York Stock Exchange, who Spitzer sued over a $187 million pay package.
"There were a lot of people who wanted him gone," said Gibney. "He wanted systemic change."
The press had dubbed him "The Sheriff of Wall Street" but his declaration of "war" didn't earn him any supporters in Albany on either side of the aisle when he became governor.
He took his attack dog approach to public service into the Governor's office where he tangled with the rough and tumble entrenched interests in the State house. Gibney interviews Senate leader Joe Bruno who became Spitzer's main foe.
"I've been threatened by hoods and gangsters my whole life. If you think you're going to bother me, don't," said Bruno, a former professional boxer, who says this is what he told the Governor. Spitzer does get under his skin and Bruno meets with Greenberg.


Roger Stone
Photo courtesy of Magnolia Pictures.
He also hires the notorious operative Roger Stone, a political trickster who's known for his wild sexcapades as a swinger and likes to dress up like James Bond.
"Sometimes the stories are just too good," said Gibney. "The glory of non-fiction is running across characters like this."
Spitzer came to town with the campaign promise to, "Bring some passion back to Albany." His constituents would soon find out exactly what that meant.
After the government gets wind of Spitzer's encounters, the Department of Justice (DOJ) begins to close in and his fear, "if we stumble they will kick us in the nuts," comes true said Gibney.
The twists and turns of why the DOJ was involved, how they traced Spitzer's transactions, the identity of his frequent escort, the names of the cabal that had it in for him and how the Feds manipulated the press to break the story and the fact that he was never charged with any crime, are part of this riveting, feature length documentary.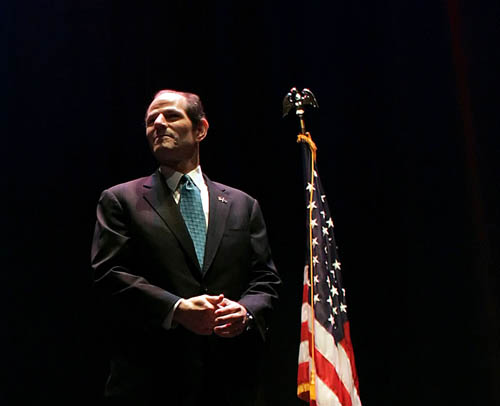 Eliot Spitzer
Photo courtesy of Magnolia Pictures.
Greek mythology wasn't about redemption but it's clear that Eliot Spitzer is attempting a comeback. He's taught college classes and now has a talk show on CNN. Will he be able to wax up those wings and set flight again?
"I disagree with Fitzgerald who said there are no second acts in America," said Gibney. "This country loves second acts."
I suspect Spitzer has one but what that is remains to be seen.
The film is being released by Magnolia Pictures (www.magpictures.com) the theatrical and home entertainment distribution branch of the company co-owned by Todd Wagner and Mark Cuban. It opens in New York November 5 and in Los Angels on November 12.
Where to see Client 9: The Rise and Fall of Eliot Spitzer
11/5/2010
New York, NY: Lincoln Plaza
New York, NY: Angelika Film Center
11/12/2010
Encino, CA: Town Center 5
Pasadena, CA: Playhouse 7 Cinemas
West Hollywood, CA: Sunset 5
Cambridge, MA: Kendall Square Cinema
Philadelphia, PA: Ritz at the Bourse
Washington, DC: E Street Cinema
Santa Ana, CA: South Coast Village 3
11/19/2010
Palm Desert, CA: Cinemas Palme D'Or 7
Santa Cruz, CA: Nickelodeon Theatres
New Haven, CT: Criterion Cinemas 7
Albany, NY: Spectrum
11/26/2010
Boca Raton, FL: Living Room Cinema 4
1/16/2011
Permbroke HM19, BM: Tradewinds Auditorium at the Bermuda Underwater
The film is also available on major cable system nationally, iTunes, Amazon, Xbox live, hotels, etc.

It will continue to be available for two months after the theatrical release date, and will come down prior to the DVD release.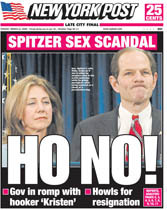 For more information: http://www.client9themovie.com/