In February, when some of our towns are still battered by snowstorms or submerged by flash-floods, others -- in more blessed regions of the northern hemisphere -- are already celebrating the arrival of spring.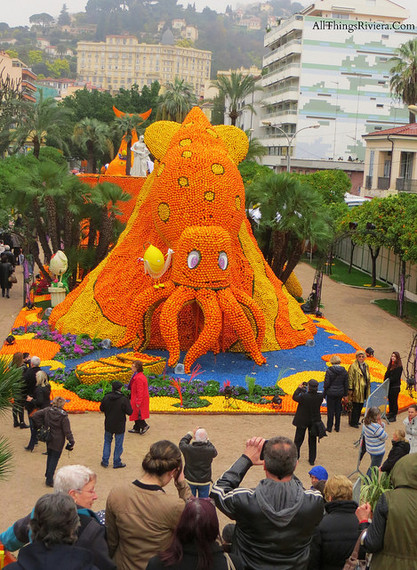 In Menton, the easternmost town on the French Riviera, the Lemon Festival has marked the farewell to winter (or what passes for winter around here) since the end of the 19th century. For two weeks, the Biovès Garden in the centre of town is filled with large statues and figurines, all made from citrus fruit.
This year's theme is 20,000 Leagues Under the Sea -- Jules Verne's tale of the Nautilus submarine and its slightly unhinged commander, but the real (sub)theme of the event, this year as every year, is "things to make from lemons and oranges."
There is Captain Nemo himself, of course, in a diving helmet ...
... there is his boat ...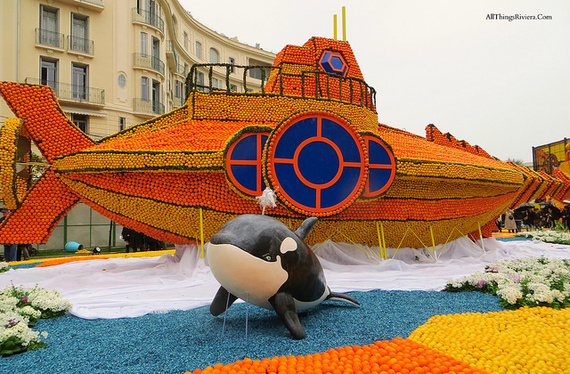 ... a range of sea monsters.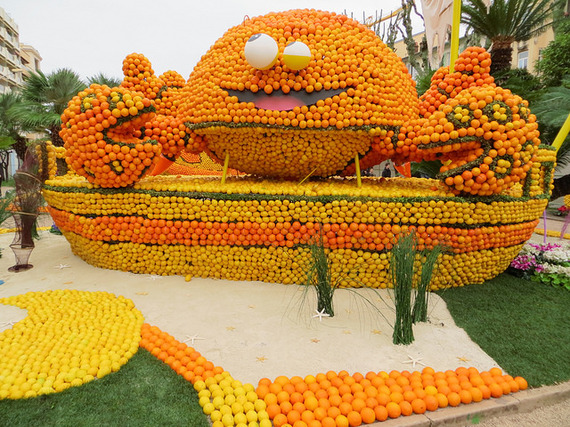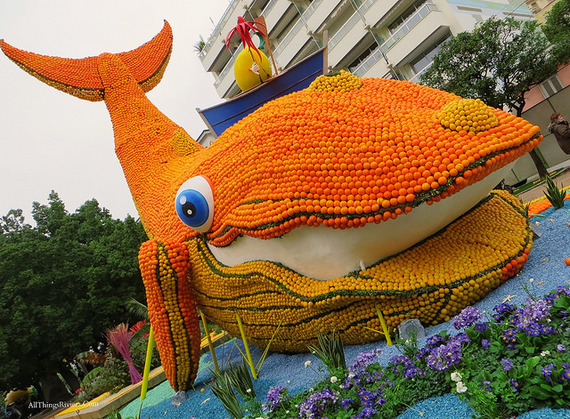 There's lemons, lemons, everywhere ...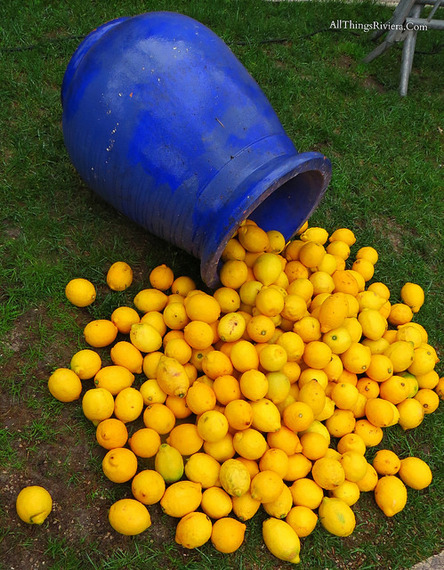 ... and more than a drop to drink, too, because, thankfully for the local traders, you can turn lemons into a wide range of beverages: lemon-ade, of course, everybody knows that, but did you also know that you can make liquor out of them and even vinegar or improve olive oil by mixing it with lemon juice? I didn't, but now of course I do.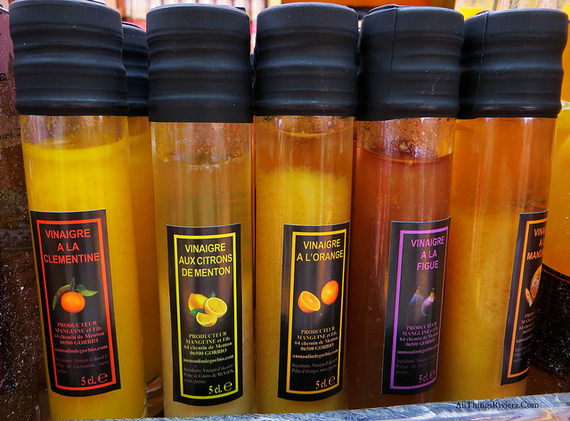 And if you want to buy yourself a souvenir: What could be more fitting than your own little lemon tree, small enough for the trunk of your car, or the hand luggage compartment on your flight home?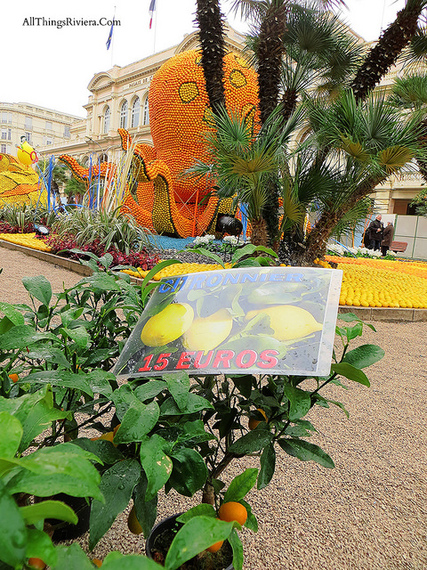 The 2014 Lemon Festival continues until March 3. Tickets to the exhibition in the Biovès Gardens are € 10 per person. There are also parades through the town centre featuring smaller citrus fruit creations on floats (on Sundays at 2:30 pm and on Thursdays at 8:30 pm during the festival's fortnight) for which tickets cost € 10 (standing room) or € 25 (seated).
Here's hoping it won't rain on the parades of Menton's 81st Lemon Festival (as it did on its opening day on 15 Feb. 2014.)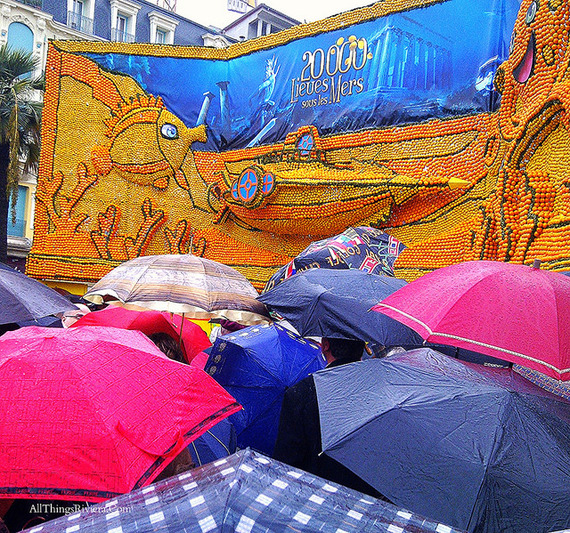 For more information, visit the website of the Tourism Office of Menton.