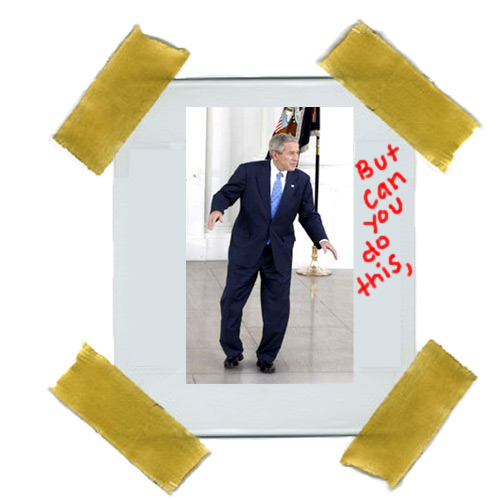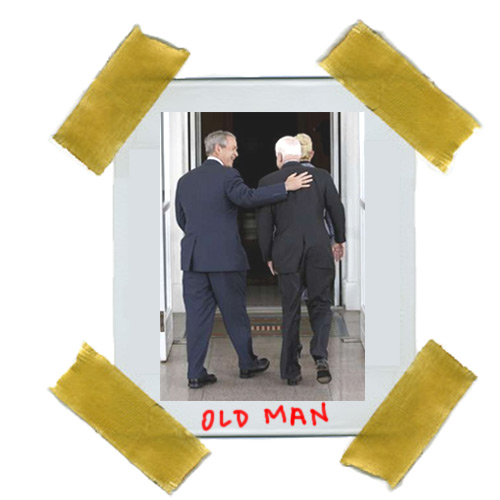 Nothing like a little mirth -- and one-upmanship - while we're at war. The Reuters caption:
U.S. President George W. Bush dances by himself as he awaits the arrival of presumptive Republican Party Presidential nominee John McCain and his wife Cindy on the North Portico of the White House in Washington, March 5, 2008.
And for "W's" next page, click
here
.
(image 1 & 2: Jason Reed/Reuters. Washington, March 5, 2008. via YahooNews)
Follow Michael Shaw on Twitter: www.twitter.com/bagnewsnotes