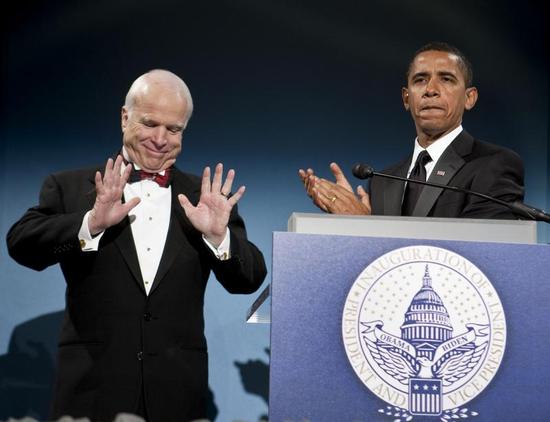 The photo ran fifteen days after the 2008 election. Read the caption:
U.S. President-elect Barack Obama (R) applauds Sen. John McCain (R-AZ), the Republican presidential nominee, at bi-partisan dinner honoring McCain in Washington on January 19, 2009. (UPI Photo/Joshua Roberts/Pool)
In reaching out, and reaching out, and reaching out again, it was obvious Tuesday night -- as the Republican's made clear from the beginning -- the President was wasting his applause.
For a breakdown of the latest visual spin, visit BagNewsNotes (and follow our Twitter feed here).
SUBSCRIBE AND FOLLOW
Get top stories and blog posts emailed to me each day. Newsletters may offer personalized content or advertisements.
Learn more