Mother's Day is a chance for children to acknowledge their mother's love and sacrifices. In the developing world, this acknowledgment might not come in the form of flowers and cake. In too many countries, children must help substitute the family income, share the burden of heavy-duty chores and work in brick kilns or factories instead of attending school. Yet, mothers in the developing world want nothing more than to give their children a chance at a better life. Without doubt, the ticket to a better life is education but, despite the urgent wish of many parents to enable their children's education, the need to put food on the table might limit the possibility of sending the kids to school.
The story of 18-year-old Rina Long in Cambodia highlights the critical impact of Girls' Access to Education (GATE). GATE provides educational scholarships, including school fees, uniforms, text books, bicycles, lunch and boarding, to over 600 at-risk and exploited young girls in Cambodia. GATE is a program by Lotus Outreach International, delivered in partnership with Buddhist Global Relief and aimed at keeping girls in school at a critical age -- not only to lay a foundation for a career, but also to keep them out of the reach of sex traffickers. While scholarships can nudge talented and ambitious girls into education, the omnipresence of poverty is a constant threat to their success. By far, the most common menace is the lack of food.
Rina entered GATE in 2007 and quickly established herself as a bright and remarkable young woman. Her vibrant spirit took in Program Director Raksmey Var, who hoped to help Rina achieve her dream of becoming a medical doctor. She was so inspired by Rina's drive and aptitude that she offered her a place to stay with her family in Phnom Penh if she is accepted into a medical program at the university.
These plans were put on hold when Rina's widowed mother could no longer afford to put food on the table and keep her three younger daughters in school, despite seasonal work as a farm laborer and selling rice cakes. For want of one dollar a day in school fees, Rina felt obligated to drop out to find work so that her sisters could continue to study.
Although she'd learned through GATE about the greatly elevated risk of trafficking for those who work abroad, a radio ad announcing too-good-to-be-true jobs in Korea seemed to be Rina's only option. She was set to leave when GATE program staff intervened, not only with graphic warnings of the horrors that could easily befall her, but also with rice support for her family so she could stay in school. Rina was so relieved to be rescued that she cried in gratitude.
One of the lone pieces of furniture in Rina's humble, one-room home is a small bookshelf lined with tattered textbooks that bear witness to her mother's dream of a proper education for her daughters. Now with a safe, stable ration of rice for the year, Rina and her family no longer begin and end each day with empty bellies and hunger pangs. The assured source of basic sustenance enables the four daughters to focus on their lessons, bringing their mother's greatest wish to fruition.
A special ecard will be emailed to your mother acknowledging that she helped fulfill the dream of a mother in the developing world.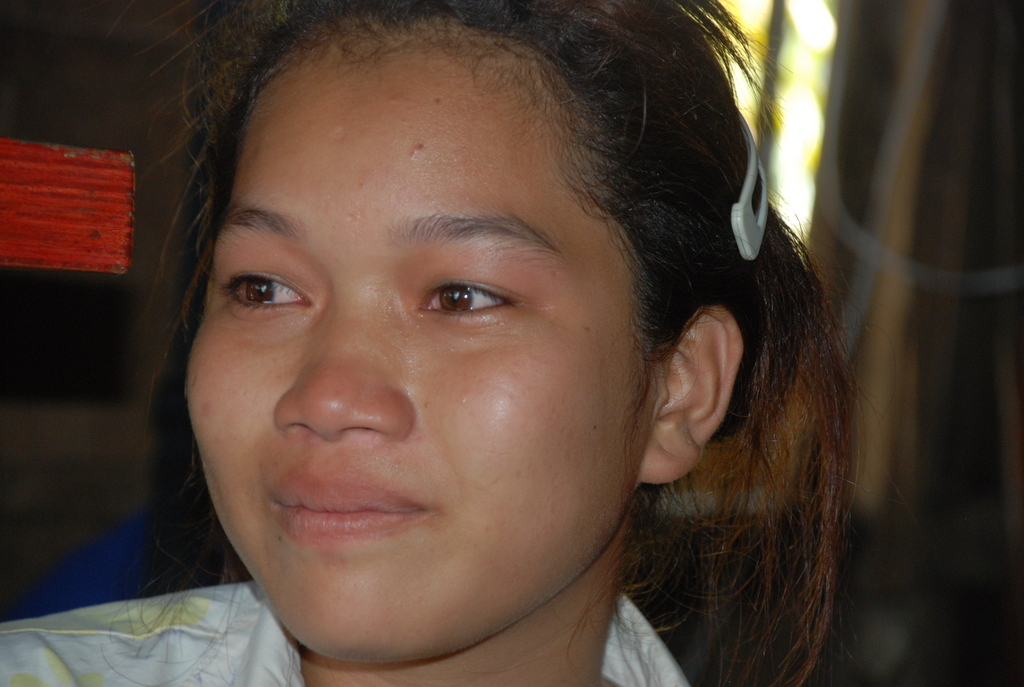 Rina Long Copyright Lotus Outreach
This Blogger's Books and Other Items from...
SUBSCRIBE AND FOLLOW
Get top stories and blog posts emailed to me each day. Newsletters may offer personalized content or advertisements.
Learn more