Yom Kippur came two weeks too soon this year.
Not because a shawl is easier to wear when the temperatures are a little cooler, but because I'm going to London and Paris, where I plan on buying a lot of things for and on my trip that will probably necessitate some sort of penitence--if not to God, at least to my husband.
A preview of next month's AmEx bill:
Repentance #1
Iosselliani Jewelry: This line makes such interesting drool worthy pieces that even competing jewelry designers are snatching up the multi-chain necklaces and stacked rings.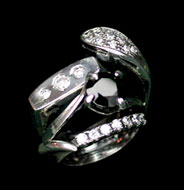 Available at barneys.com or alhoarag.com.
Repentance #2
Erin Petson Artwork: Her fashion illustrations are ethereal, whimsical, and inspiring.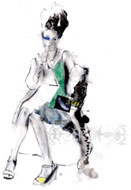 Available at 4wall.co.uk.
Repentance #3
Burberry Prorsum Studded Platform Sandals: Modern, risky, and pricey -- these shoes have all the qualities of a must-have item. They've got the perfect oomph, if you will, to wear with opaque tights and little black dresses as well as fitted pants. The all black patent leather version rocks, too--unfortunately, as of now, it's only available at select Burberry stores.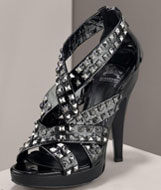 Available at burberryusaonline.com or neimanmarcus.com .
Repentance #4
Maria La Rosa Ribbed Wool Knee Highs:These are great for wearing right now. Pair with shorts, shift dresses, mini skirt, or anything else that shows too much leg. Also great for unshaven days. Or cut your own pair of stockings.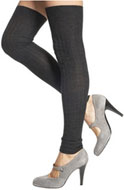 Available at barneys.com.
Repentance # 5
Virginia Johnson Shawl: These prints have a way of making you the best dressed in the room. They also work as great blankets.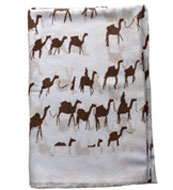 Available at virginiajohnson.com
Repentance #6
Geren Ford Henley Blouse: Never underestimate the power of a fitted, sexy blouse.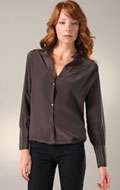 Available at shopbop.com.
Repentance #7
Judi Rosen Elephant Bells: Moniker aside, Ms Rosen was one of the first designers to do the high waist trend. Her cuts are known for shaping your arse.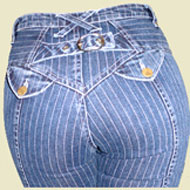 Available at >goodbaduglynyc.com.
Repentance #8
Frye Boots: It's the Veronica Slouch. That's the one you want.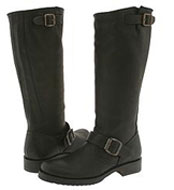 Available at zappos.com

Repentance #9
Elizabeth and James: From coats to dresses to sweaters those billionaire twins do know from style.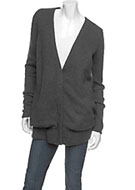 Available at intermixonline.com.
Repentance #10
Nina Ricci Boots: The ultimate atonement: the perfect round-toe and heel boots in black.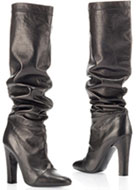 Available at eluxury.com.
And, now the tip of the week...
Safety Pins on Necklaces
Katharine Sise Sweeney is features safety pins on her latest so the wearer can adjust the length and style at their whimsy.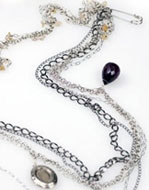 Available at hejfina.com or pinkcaviarboutique.com . More into the DIY approach? Supplies available at mjtrim.com.
Shana Tova!