I'm no tech-geek, but it's hard not to get at least a little bit excited about the iPad - particularly if you're one who enjoys shopping on the go. Here are three of the most user-friendly shopping apps made especially for Apple's newest darling: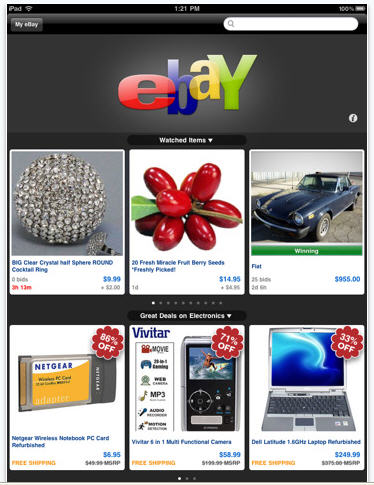 Ebay's easy-to-navigate application lets you quickly scroll through search pages with the swipe of a finger (much like you'd scroll through contacts on an iPhone), while simultaneously lalowing you narrow down your search with a price histogram. The best part, though? Oversized images - you get an super clear view of what you are buying or bidding on.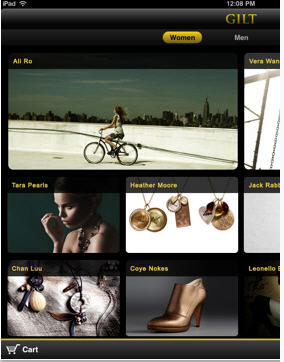 This iPad app makes scoring designer items on the online sample sale giant even easier. The app sends sale alerts right to your iPad, and allows shoppers to zoom in on items, quickly drag them into the shopping cart, and jump from sale to sale with a simple tap.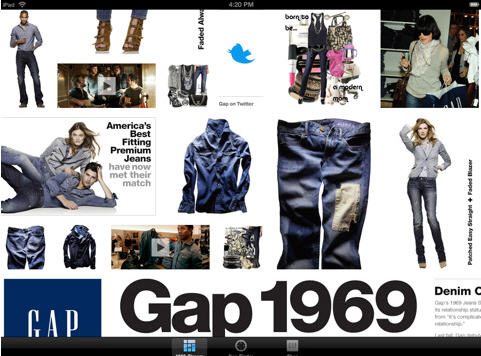 Simply put, Gap's iPad app is cooler than their regualr website. You can put together outfits, shop online, find photos of celebrities wearing Gap jeans, and watch behind the scenes videos from the brand.
SUBSCRIBE AND FOLLOW
Get top stories and blog posts emailed to me each day. Newsletters may offer personalized content or advertisements.
Learn more