Wearing an "inappropriate" outfit to the holiday party can be a career-limiting move. Suddenly, you've gone from capable and talented to... ahem... capable and talented. Before you venture out to toast your colleagues with HR-friendly nog, here's a quick guide to what's naughty and nice attire for the company-sponsored fête.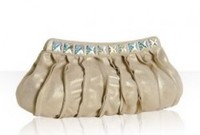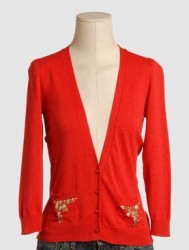 You shouldn't outshine the holiday decorations. Beading, metallics, and glitter are all fine for holiday outfits, but don't go overboard. The sequins and shimmer should be on accents and accessories -- save the disco-ball dress for a friends-only affair. This fun clutch ($215) or a bold embellished cardigan ($229, was $382), though, would be perfectly in-place appropriately festive touches.
SUBSCRIBE AND FOLLOW
Get top stories and blog posts emailed to me each day. Newsletters may offer personalized content or advertisements.
Learn more