Of all the beauty concerns we have to choose from, hair care seems to rank as a consistently high concern: We'll go to great lengths to get it perfect. But what about spending $350 on a flat iron?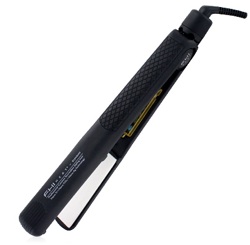 The FHI Runway flat iron has been lauded left and right as the best iron for straightening your hair without frying it, but is it really worth the price of a plane ticket? Let's do the Fashion Math.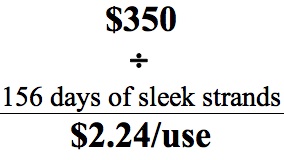 Granted, this calculation doesn't hold for everyone - fine, flimsy hair certainly doesn't need any straightening, let alone one that requires a $350 initial investment. But if yours is less cooperative - and if you straighten your hair three times a week for the next year - that's 156 straightenings; you'll have spent more on a Starbucks latte than for each styling.
And best of all, you won't find yourself having to replace it every six month like you would with cheaper irons.
So there you have it - make your own coffee two days a week, and it's pretty much an even trade.
SUBSCRIBE AND FOLLOW
Get top stories and blog posts emailed to me each day. Newsletters may offer personalized content or advertisements.
Learn more