Our tireless Managing Editor Bryn ventured into Charlotte Russe this week, the teeny-bopper haven where polyester dresses and acrylic sweaters rule -- and, she says, "was greeted by loud music and a gaggle of even louder teenage girls in line to purchase dresses my mother would never have let me leave the house in. (Which doesn't mean I didn't wear them, I just didn't leave the house wearing them.)"
Still, she gave three bracelets -- all under $6, but not a cheesy one in the bunch -- the SheFinds stamp of approval:
This thread bangle ($4) plays on the fabric-wrapped-accessories trend that's been making the rounds lately.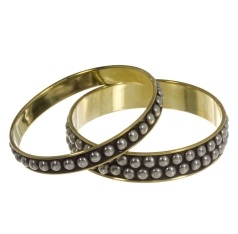 This studded bangle set ($5.50) is won't feel heavy like the real stuff, but won't look cheap on your arm, either.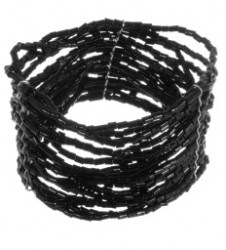 FOLLOW HUFFPOST