Yes yes, Halloween has become a national excuse for women to look slutty. What amazes us, though, is the holiday's uncanny ability to take totally totally un-sexy things (Taxis, people. Actual taxi cabs.) and tart them up.
For example ... this "Sexy Cabbie" costume that we kind of think might be an actual cab. There's a particularly classy "free rides" tag on the chest.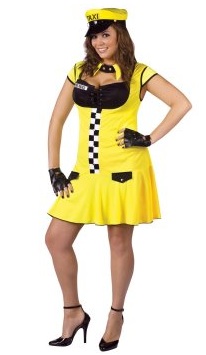 SUBSCRIBE AND FOLLOW
Get top stories and blog posts emailed to me each day. Newsletters may offer personalized content or advertisements.
Learn more