THE BLOG
Kitten Heels: A Trend That Works in Favor of Your Feet
We never thought we'd see the day: after years of crippling sky-high heels, kitten heels have worked their way back onto the runways and into the zeitgeist. Finally, a trend your tired feet can get behind. These sleek, perfect-for-work shoes are infinitely more comfortable than stilettos, but usually trump flats when it comes to looking dressed up.
Not convinced? Wait 'til you see the cool versions we found: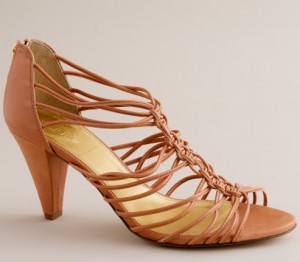 1. These J. Crew Knotted macrame heels ($225) are great for weddings, work and beyond. Pair them with cropped jeans or floral skirts for playful, put-together look.
Check out our favorite sample sales to find new stuff to wear with your kitten heels on the cheap.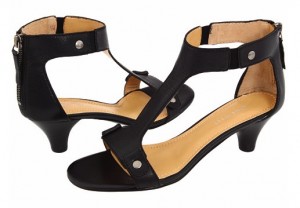 2. These Nine West Hadrian heels ($78.95) are perfect for city girls -- pair them with black dresses or pants, and then walk to work instead of taking the subway.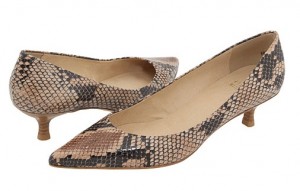 3. Stylishly corporate gals will love these snake print Stuart Weitzman Poco heels ($298) -- they're a great work-to-happy-hour shoe.
Complete your accessory repertoire with one of our favorite designer handbags.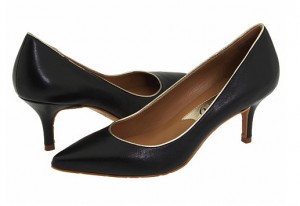 4. Every woman needs a pair of non-crippling black heels in her closet; these Boutique 9 Campisi heels ($91) are perfect.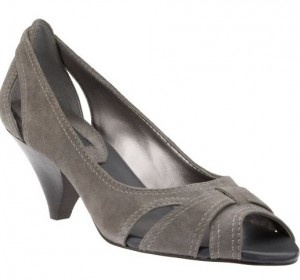 5. These Banana Republic Othello peep-toe pumps ($82.99, down from $98) are a great tri-season shoe; pair them with jeans or wool skirts in the fall, or wrap dresses in the spring.
See more kitten heels in our brand new shopping guide.