Just on the heels of all the buzz about plus-size models like Crystal Renn, Gabby Sidibe, the breakout star of the film Precious, graces the February issue of Harper's Bazaar looking smashing.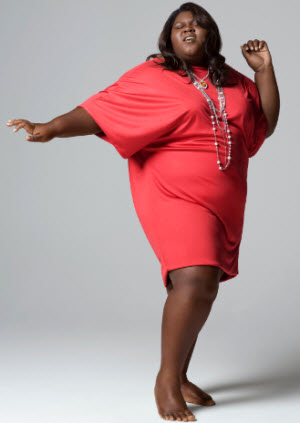 Sidibe really knows how to dress her shape, in this bright Tommy Hilfiger dolman sleeve wrap dress, with long necklaces draped over it. The dress is perfect choice if don't feel comfortable in something tight, since it has a slouchy arm and forgiving waist.
In the interview, Sidibe said that when people ask her where her confidence came from, she responds, "It came from me. One day I decided that I was beautiful, and so I carried out my life as if I was a beautiful girl."
Below, our picks for the best dolman sleeve dresses that'll look good on you, too: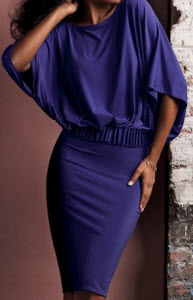 Leave it to Victoria's Secret to make a dolman sleeve dress that has a roomy upper half, but is still completely sexy.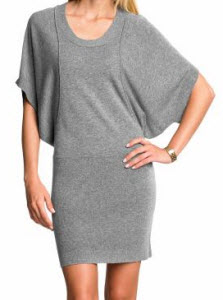 This Banana Republic sweater version would be pretty with opaque tights and booties.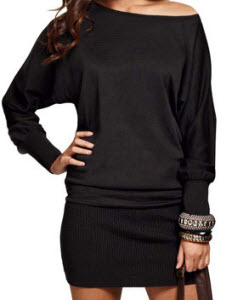 Ideal as a party dress, this black Alloy off-the-shoulder number hides your tummy but still has a flirty shape.