There are very few style rules that are are universal -- it's seldom that one can find a rule that applies across the boundaries of countries, ages, seasons, genders and occasions. But this one, my friends is a crucial one. This particular guideline changed my style focus completely in the last few years. It is the beautiful, rational and harmonious Power of Basics. "The Basic" is a piece of clothing that transcends time or fashion. It is well made, it has a simple structure and accessible design, it breathes, it moves with you, and it goes with everything. The Basic piece can be dressed up or dressed down, it doesn't have to cost an obscene amount, and you can wear it over and over again without anybody being the wiser. It never looks cheap, it always looks well-placed...it is your go-to garment and it always makes you look good. Below is a list of the 4 necessary basics for all people. Men and women, from about college age and up, all ethnicities and nationalities, poor, rich, whatever. Yes there are some that I have left out, but I'm trying to create a skeleton to get you started, from here you can go wherever you want.
Dark Skinny Jeans: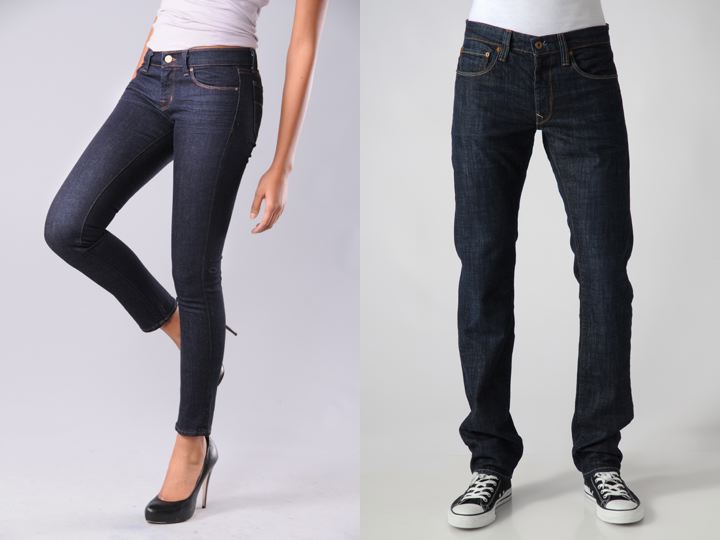 Why the dark? Why the skinny? Can I do one without the other? All valid questions. The dark is necessary because everybody knows that dark colors are more flattering than light colors -- moreover, dark jeans are much easier to transition from day to night (casual to funky to dressy). The skinny is body conscious. Nobody wants to look frumpy -- guys, I'm talking to you too. Even if you're a little lumpy in places you'd rather not be, the right dark skinny jean will not only camouflage but flatter. Consider it one less time a week you have to go to the gym! (I'm kidding, please keep going to the gym, get rid of that lumpiness the right way). Some great places to find these dark skinny jeans? Uniqlo, Zara, Levi's and several of the brands at Urban Outfitters (BDG, Silence & Noise, Cheap Monday etc.) all make decent pairs at reasonable prices.
Classic Leather Jacket: ***ANIMAL RIGHTS PEOPLE, PLEASE AVERT YOUR EYES FOR THIS ONE***.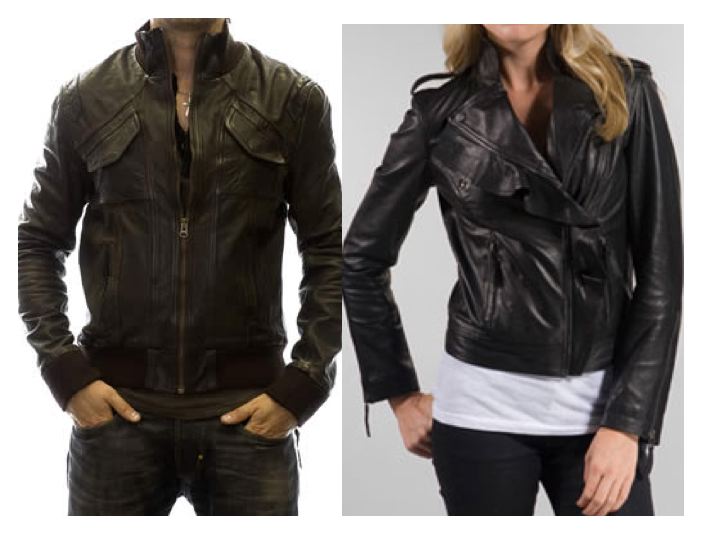 Everybody needs a leather jacket. I have like 5, because in my mind, they all serve different purposes. But I started with one. One classic black leather jacket that could be worn anywhere, with anything, and would make me feel like a rockstar no matter what. Leather is sleek, leather is sexy, leather is rebellious and moody and always in style. It brings any outfit to the next level. For the basic leather jacket I suggest a black one (for women: no longer than hip length and no shorter than waist length, and for men: no longer than booty length and no shorter than hip length). After you have mastered the black one you can go in search of other colors. I have never bought a leather jacket full price. That is to say, I buy all my leather at used clothing stores. That way they're already worn in, they're a fraction of the price, and there are always tons of different styles and brands to choose from.
Neutral Colored Cardigan: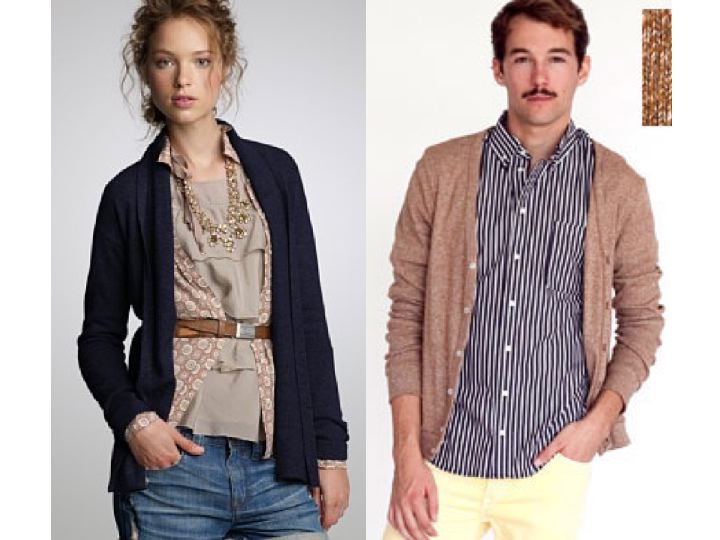 I live in cardigans. The perfect light layer to carry with you for a summer night outfit, the perfect middle layer over a tshirt or blouse and under a winter coat, and the perfect top layer inside an office (especially when the AC makes it too cold in the summer). I like to buy them so they fit loose and breezy -- I'm not a fan of really formfitting cardigans (on men or women) or the women's cropped cardigans that go right below the ribcage, those are for tweens and Miss America contestants. They can be preppy or funky -- worn with slacks, a dress shirt and tie, or beat up jeans with converse. Great neutral colors to try out are black, beige, navy, or grey. The beauty is they can be found EVERYWHERE. Preppy stores like J. Crew and Banana Republic have nice thick knit cardigans, and places like American Apparel or H&M have some great thin knit ones.
Crispy White V-Necks: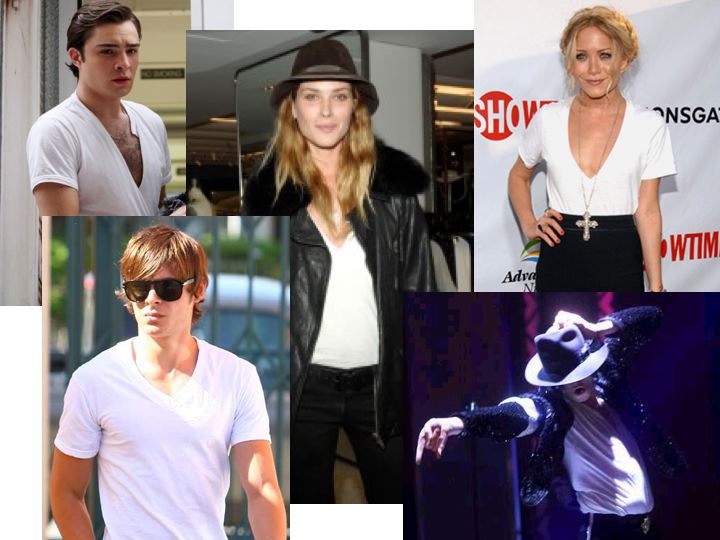 Traditionally worn as men's undershirts, these t-shirts are now capitalizing on the fashion statement that is androgyny and making themselves known not only as the top layer, but on women as well as men. They're simple, they're sexy, they're understated. Think Mark Wahlberg or Kate Moss in those Calvin Klein ads circa 1993. Something about the men's undershirt (on both women and men) is raw and sensual. Men can show off their muscles in it and women can even show a little cleve (if they're lucky). It can be layered, it can be worn solo...in fact just the other day I saw model/designer Erin Wasson at a party wearing one braless and tucked into dark skinny jeans. Though you can go to pretty much any store that sells basics and buy a version of these for about $10 more than they're worth, I stick to the 5-pack from Walmart and do just fine.
Like I said, there are definitely pieces that I'm leaving out. I could go on and on about boots and blazers and scarves and blouses...but these are the 4 most powerful basics. They can (and should) take you everywhere -- they're proper for all occasions and settings, and will be your go-to's if you learn how to use them properly. They serve as the foundation for all high end labels and crazy patterns and accessories that are matched with them. They're your rock and your roll -- and most of all they tell the world that you know what you're doing and you're fully conscious and deliberate about what is going on your body.
Go get them basics, people, and channel the power. Happy shopping.