Ever wonder about that old high school sweetheart who broke your heart? You know, that best thing you never had? Beyoncé knows. Check it:
A Conversation with Gavin DeGraw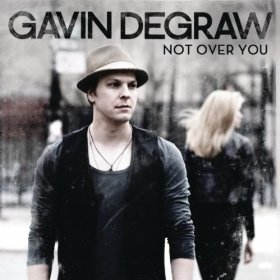 Mike Ragogna: Gavin, you're releasing your album "Sweeter" soon, which is your fourth studio album, right?
Gavin DeGraw: Exactly. It's my fourth album that I've made, and it's my third major release.
MR: Plus you've had a couple of live albums in the mix, too.
GD: Yeah, I've done a couple other types of recordings. One of the more creative things I got to do was a stripped-down version of my first album, "Chariot," that I called, "Chariot (Stripped)." I was able to have an awesome creative conversation with my record company, and they went for it and allowed me to basically re-cut every song on my album as an acoustic version, but with a band playing more acoustic performances. Rather than being amplified sounds, it was more of a beatnik and kind of soulful performance, sort of like an earlier Donny Hathaway "Everything Is Everything" type of record.
MR: Nice. "Chariot," of course, was a big record for you, not only the original album, but also the stripped down version and also that single. A lot of people probably know you because your song "I Don't Want to Be" became the theme song for the television show "One Tree Hill." Can you tell us how that happened?
GD: Sure. I had already made my album, and it was on shelves for about a year. I got a phone call from one of the creative guys from the show, a guy named Joe Davola -- where you get the name "crazy Joe Davola" from the "Seinfeld" days. Joe called me up and said, "Hey, dude, I know you've never met me, but I listened to your album and heard your song, and this particular song, I think, would be great for this show I'm coming out with." I said, "OK, great. Which song?" He said, "It's 'I Don't Want to Be,' and I think it would be perfect for what we're doing. Tell me some of your favorite movies." Well, one of my favorite movies is that old flick, "The Outsiders." He was like, "Well, if I could put it in 'Outsider' terms, this is a coming-of-age-type show. This song would be a great match-up with the show." I said, "That sounds great," and he said, "Well, help me help you. I just need the 'OK.'" So, I said, "Great. Do it. It sounds great to me." It paid off my college loans, bro. [Laughs.]
MR: You also had an appearance or two on the show. You sang in Lucas' mom's place, Karen's Café -- I think the songs were "Chariot" and "I Don't Want to Be." You've also done some interesting cameos. Tell me what that was like.
GD: Cameos are funny. Just the idea of being on set of a TV show or flick -- my world, the music world, is organized, to a degree, but no one's telling me where to stand during a certain part of my song while I'm performing on stage. When you're working in the TV world, it's like, "You see this X here, made of tape on the floor? That's where you're going to stand when you say this line, and go to this X over here by the time you get to that line." It's just kind of funnier for me to see how incredibly orchestrated the film and TV worlds are, but it's flattering any time you get invited to go do it, and it's a lot of fun. Everybody has in their mind the romantic idea of being an actor at some point in their life, so I figured, why not? Honestly, I think being linked up with that program, particularly at that point in my life, was really the deciding factor whether my single "I Don't Want to Be" was going to go big or go home. That really opened doors or at least cracked open doors to be pushed open, and it gave me opportunities that really wouldn't have come my way had I not been linked up with something bigger than just a guy traveling around the country, playing music. You need a story.
MR: Also, of course, that was a top-10 record.
MR: Where were you when you first heard it on the radio, and what was your reaction?
GD: I don't remember where I was the first time I heard that track on the radio -- I was kind of hearing fragments of it around. I remember the first time I heard any song of mine on the radio -- it was the song, "Follow Through," and I was in Washington, D.C. It came on right after a song that I was saying, "Oh man, this would be a cool cover." It was that song, "Don't You Forget About Me." I thought, "Man, I should really work that out and play it in a concert." Then, "Follow Through" came on right after that, and I was like, "Oh man, this is amazing. What a great experience." I was sitting in the car at the time with a buddy of mine, and my buddy's dad was the singer on that old '60s tune that goes [singing], "In the jungle, the mighty jungle, the lion sleeps tonight..." It was just the right company to be in, you know what I mean?
MR: And that, sir, would be The Tokens. I just have to throw that out because I'm an old dude, and I have to go there.
MR: Hey Gavin, we actually met two years ago in New York City at the Songwriter's Hall of Fame, and I went back this year, but sadly, you were not there.
GD: I was not there this year, no.
MR: Yeah, I remember embarrassing myself when we met because in the hallway coming back from the men's room or something, I approached you, saying, "Hey, you're Gavin McGraw." I immediately thought, "Crap, did I just say Gavin McGraw?" With my last name, I'm pretty sensitive to getting things like that wrong, you know?
GD: [Laughs.] I get that all the time, honestly. It's an honest mistake. I think we've all been conditioned by like, "Quick Draw McGraw," you know what I mean?
MR: [Laughs.] Exactly. You're a good egg.
GD: It's hard to rewire yourself, especially after you've grown up watching cartoons.
MR: That's pretty funny, right on. OK, since you were talking about covers, I wanted to ask you about your version of "We Are the Champions" on the "Killer Queen" compilation.
GD: Yeah, I loved that record.
MR: Wait, there's more. You did "Jealous Guy" for the "One Tree Hill, Vol. 2" soundtrack.
GD: Yeah, man, an amazing John Lennon track, and a beautiful song. I was inspired by the Donny Hathaway recording of that song, which is one of my favorite renditions. He happens to be one of my favorite interpreters, you know what I mean?
MR: Sure, mine, too. I love his duets with Roberta Flack, as well. What is your favorite Donny Hathaway song?
GD: My favorite is -- that's tough to say. First of all, "Jealous Guy" is up there for me. And I love his version of Leon Russell's "A Song for You."
MR: Donny Hathaway has been a favorite of mine for years.
GD: Oh, man, just amazing, right? His singing is limitless.
MR: It's good we're referencing him; most people immediately go to Marvin Gaye or Al Green as their favorite soul artist. It's refreshing to hear someone loves Hathaway.
MR: OK, you had another big hit with "I'm in Love with a Girl."
GD: Yeah, we did alright with that one. That was an important moment for me. Anytime you take a minute off from the pop world, it's always time to worry, you know what I mean? We had taken five years between the release of "Chariot" and the release of "In Love with a Girl." It makes you worry about being gone too long, and you hope that people are still going to be receptive. So, fortunately, that song did well for me and kind of reintroduced me into that realm. Then, just following that record, I released an album a year later called "Free," which was a lie -- it wasn't free.
MR: [Laughs.] How un-free was it?
GD: I don't know. Probably $10 to $20, depending on where you live. [Laughs.]
MR: Well, I imagine for a lot of Internetsters, it was free.
GD: Exactly. I think albums might as well be free.
MR: Yeah, it seems like the introduction of the Internet marketplace has created an environment where it's almost like recordings don't have the value that they did years ago. On the other hand, though, they are, especially when one spends thousands and thousands of dollars going into a studio to record.
GD: It's an awful lot of money. Not just recording, but with promoting it and things like that, it could cost millions of dollars. It's pretty crazy.
MR: You know, I usually ask this at the end of interviews, but let me ask you right now: what is your advice for new artists?
GD: My advice is to accept the environment for what it is, and get into if for the right reasons. Then, you'll be able to deal with it. If you get into it for the wrong reasons, then you won't be able to put up with some of the things that you can't change. The fact is, the things you're making to have the opportunity of having your dream job will satisfy the curiosity of, "Wow, I wonder if I can do this or not?" It's worth it, and to me, the curiosity always outweighs just about everything because I just want to see if I can. I just can't help that about myself. I'm the guy who puts his finger in the cigar cutter just to see if I can pull it out before it gets cut off.
MR: Dude, you're scaring me.
GD: I know. One of these days I'm going to show up with half a hand.
MR: [Laughs.] OK, getting back to your music, I wanted to talk about "Not Over You," which was co-written and produced by Ryan Tedder.
GD: Right. He just built a studio in Denver, and that's where we ended up for writing and producing that song. The first song we did, we met up in Nashville at this great recording studio called Blackbird. It was one of the most impressive recording studios I've ever seen, with the most incredible collection of gear -- a large portion of the Abbey Road Studios is in this place.
MR: John McBride's place, right.
GD: So, we wrote our first song there, and it was really funky, masculine and kind of sexy. We were like, "Man, this is really cool. Let's get together and do another one of these when we get a minute." So, a few weeks later, we met up in Denver at his recording studio, and he played me this little piano riff. I said, "I could work with that," and we took it from there. We wrote for a couple days and we had the song, "Not Over You," which we felt was a good choice for a first single on my next album. You can write with somebody and it might be a good song, but it might not be the right song for your album, or it might not be a good single for your album.
MR: Now, when will "Sweeter" be coming out?
GD: It will be coming out Sept. 6, and I think that will be almost the perfect time for it -- just the right climate.
MR: Gavin, you're touring this summer, right?
GD: I will be touring with Maroon 5 and Train this summer, mostly in the U.S. and a little bit of Canada. Then, we'll probably do some more touring in the States, alone, and then off to Europe.
MR: Nice. Are you having fun on the road?
GD: You know, the road is something that you miss when you're not on it. It's almost like you say about being a New Yorker -- when you change the pace, you kind of miss it, and it's great for a couple days, but then it's like, "Oof."
MR: [Laughs.] So, with "Sweeter," are you doing the rest of the project with Ryan, or is it going to be a mixed bag?
GD: It's definitely a mixed bag, but it's an exciting bag. The album really is across the spectrum of music from more vulnerable stuff to the more masculine stuff, to more sexual stuff and intimate things. In the intimate material, you'll be able to tell that it's intimacy by somebody who has actually experienced intimacy. [Laughs.]
MR: No, I get it, as opposed to just the concept of it, which many writers resort to.
MR: Gavin, are you taking your brother Joey on the road?
GD: I'd love to take him on the road if he's up for it. Right now, we're opening another bar in Nashville -- we own a bar in New York called The National Underground, and we're making another one in Nashville now. We're right across the street from the Hard Rock Hotel, right where all the honky-tonks are right now. We're trying to bring kind of a New York vibe to Nashville.
MR: Nashville is changing a lot right now, isn't it.
GD: Right. It's a really incredible music town. I love that style of music, but there are also a lot of other styles coming out of there -- Kings Of Leon came out of there, as well, and they're more like big, modern rock. It's a huge variety of styles coming out of there. Even in L.A., I bumped into Desmond Child a couple of years ago, and he was like, "Hey, when are you coming to Nashville?" I said, "Desmond -- Nashville? You're in Nashville?" He was like, "Gavin, everybody's in Nashville."
MR: Yeah, even though L.A. still has the stereotype of being the place that you need to be, Nashville is valuable when it comes to spreading your wings and really exploring what you're doing musically.
GD: Exactly, and that's because Nashville has a community vibe, and that's missing in a lot of other towns.
MR: And now more than ever, it seems like if you're trying to break out, this is one of those places you're going to have to go.
GD: It's a great place for it.
MR: Well, Gavin, thank you very much for talking with me today.
Transcribed by Ryan Gaffney
A Conversation with Randy Montana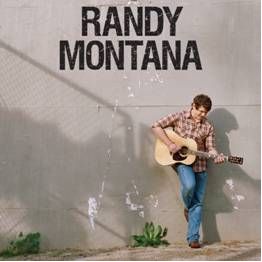 Mike Ragogna: Thanks for the interview, Randy.
Randy Montana: Thanks for having me.
MR: First of all, how did you get signed?
RM: Well, you know, I'd been playing in a band in college and we were going around doing a lot of fraternity parties in the Southeast. That's kind of where the bug really bit me to start writing my own songs. I wound up signing a publishing deal a couple years after that, and that led to getting introduced to some of the A&R folks over at Universal -- Joe Fisher and Brian Wright. Shortly after that, I wound up signing a record deal and we were off to the races.
MR: Were you "developed" when you were working with them?
RM: Well, we never really put it as "artist development," you know? I think that things come at you and you're put in different situations all the time -- I would consider that "development." It's who's able to kind of "roll with the punches," per se -- who puts you out there. But I've been doing live shows and stuff like that, and if you're doing that, you're always getting better. That's development to me. I always try to beat my vocal performance from one night to the next, you know? It's kind of my own little game I play. But, yeah, you just kind of roll with the punches, I guess.
MR: Were you hooked up with your producer Jay Joyce for your self-titled debut album, or did you already know him?
RM: You know, we were throwing around ideas about who should produce the record, and Jay's name came up. We had never met before, but I went and hung out with him at his house one day. He kind of asked me what I'd want an album to sound like. I said that sonically -- the way an album sounds -- I'm a huge fan of Tom Petty and the Heartbreakers and that sound. But then I also brought up that I'm a huge fan of The Wallflowers, too. I like the sound of that album. He looked at me and laughed and said, "Oh, cool. I played guitars on that album." So, it was like -- bam! -- you're the guy. We hit off, man. Jay's a great guy, and I consider him a good friend.
MR: And, of course, his Cage the Elephant and Emmylou Harris productions are terrific, too.
RM: Isn't that cool, man? That's the thing about him -- he really latches on to who you are as an artist. So, he can make those rock records, but then he can also come back and make an Emmylou Harris album and do my album and Eric Church's. He's a very, very creative guy, and that's what makes it so much fun working with him.
MR: Let's talk about that -- Emmylou Harris is on one of the tracks on this project, "Last Horse."
RM: Yes, she is, and she is amazing, first and foremost. Her vocals and the list of people she's worked with and performed with is unbelievable. We had finished that track, it was completely done, and Jay and I were on the phone, and I was like, "Man, I wonder if we can get a female to come in and do a duet on this one. It's kind of got that duet feel to it, in a way." Jay thought that was a really cool idea, and we started throwing around names. The first one that he brought up was Emmylou Harris, and I kind of laughed. I was just like, "Sure, man, I'll believe that when I see it." But he emailed the song and she listened to it, and three days later, she was in the studio laying down her vocal. That was one of the coolest moments for me in my career so far.
MR: Did you have a conversation with her?
RM: Yeah, and that's just it -- she's so cool and so laid back. She and Jay are friends, so they sat around talking and hanging out, and I was there hanging out and talking with them, and then it was like, "Alright. Let's do this!" She complimented the song before she got started, and then after she was done, I remember she looked over at me and she goes, "Our vowels sound really good together." I took that as a big compliment from Emmylou.
MR: Now, you've toured with some great acts, as well. Taylor Swift had you on one of her major tours, right?
RM: Yeah, I actually just wrapped that up. That was a great, great two weeks. Her crowd is a really good, welcoming crowd. Playing in front of that many people was great exposure for me. Her whole crew is awesome, and she's great -- one of the sweetest people alive. They did an awesome job and made me feel welcome. I can't say enough about her fans and how great they were, showing up early. It's kind of intimidating going out there because I was just playing acoustic. It was definitely intimidating going out there with just a couple of players and trying to play to a stadium with two acoustic guitars. But it was great.
MR: You also went on tour with Lady Antebellum and Sugarland.
RM: They're all wonderful. Last fall, I was out with Sugarland for, I think, six weeks. That was incredible -- I got to play with a full band opening up those shows. Their crew was awesome, and their crowd was awesome, too. It's fun to tour with these different acts and see the different crowds that they attract. It's just good to get out there in front of people, you know what I'm saying? It was another great experience and a learning experience.
MR: What's great is that already, with your debut album, you're already being praised. People magazine says that you are a must-hear artist; USA Today's Brian Mansfield tweeted about you. How do you react to stuff like this?
RM: It's very cool. You know, it's a great start, to get compliments from folks like that, when that's their job -- to go through music and listen to music. It's nothing but a compliment. All I can do is really all I can I do, if that makes sense. I can just make music, music that I love. You've always got your fingers crossed that people will latch onto it. At the end of the day, I can just write songs I love and sing songs I love, and it's cool when other people agree with you. When you like something and you created it and other people agree with you and say it's good, that's the biggest compliment in the world.
MR: I have to ask, since you're the writer on this project, too -- what's the most revealing song about Randy Montana?
RM: I would have to say "Back of My Heart." I always preface this because people ask all the time if these songs are biographical -- if they're down to the "T" of exactly what happened. They're not exactly that way, but I definitely take from life's feelings. Everybody remembers the first time they lost somebody they loved and those relationships. You remember the sting of that. I've always taken that feeling and tried to mold it into something else -- to broaden it so it's not just about me specifically. "Back of My Heart" is that way, because it's a guy who's seeing a girl that he had been with for a while and she's got a new guy. He's saying to her, "You broke my heart, but the world kept spinning and I forgive you. Now you're living in the back of my heart." It's like putting something in the back of your head, but we used it as the back of your heart. I really latched onto that because there are all those "love lost" things. I don't know, I always tend to go that way and write that way.
MR: Let's go to "1,000 Faces." Can you talk about the topic?
RM: It's about when you're over it, you're past it, and you remember exactly how it felt to be with that person, but you're OK now. You're fine. It doesn't kill you every time you think about it. It's as vivid as can be when you want to think about it, but you've moved on from that person and are looking forward.
MR: Good advice. Gotta remember that the next time my heart gets trashed.
RM: [Laughs.] I don't know if I'm the right one for advice, man. I think I can screw up anything.
MR: You're not the only one, pal. [Laughs.] OK, let's talk about "Burn These Matches."
RM: I wrote that song with two of my favorite people to write with -- Casey Beathard and Dale Dodson. One of my favorite things about this song is the way you get into it. I love how it starts out -- all it says is "Call me sometime, 595-1768." It's a number on a book of matches from a girl that you met while out one night. The person in the song has somebody at home, someone they go home to every night. The hook of the song is, "I better burn these matches in my pocket before they burn the hell out of me." It's that realization that "if I let these things hang around, they're gonna come back and bite me at some point in time." It's that struggle in your head, like, "What do I do? What's the next step?" I love the way that song turned out because it's back to the whole relationship thing, it's something that happens every day, all over. That's why it's one of my favorite songs on this album.
MR: OK, it's that time when we namedrop your dad and how you got into music.
RM: I grew up around music. My dad, Billy Montana, has been in the music industry since before I was born. He was in a band where he lived in upstate New York. He signed a record deal back in '86, I think, and we moved to Nashville when I was just a little kid. So, I've always been next to a stage watching my dad perform. I've always loved it, but it wasn't always my main focus. I started playing guitar when I was 10 years old -- I learned a few chords and just kind of went from there. But I can honestly say that I didn't really get serious about the writing side or the singing side until I was probably 16 or 17 years old. I remember being 16 years old, sitting down and writing the first song from front to back that I was actually proud of. I can still play it to this day. I remember that night, and it just went on from there.
I met my guitar player, Trae Gunter, when I was 17 and he was 16. We started playing guitars in his mom and dad's living room. A year later, he kind of said, "Hey, man, let's put together a band." We put together a little four-piece band and learned a bunch of covers. He was still in high school and playing college fraternity parties. I'm sure his mom and dad were happy about that -- that his buddy was already in college toting him around to go play fraternity parties and stuff like that. But, yeah, we would do it in the Southeast, and it wasn't insanely busy, but we got that show down -- how to play 3½ or 4 hours. We learned what songs worked, what songs didn't, and how to slide originals in there at some point in time -- how to play our own songs. And that's really where I started to take it seriously and realized, "I want to do this for the rest of my life." And I've been doing it ever since. I feel very fortunate.
MR: Since we're talking about how you started in music, what advice do you have for new artists?
RM: Just keep after it. The best advice I ever got -- and this was a long time ago -- was "put your blinders on." Have that tunnel vision. It's like I was saying earlier, you can only do what you can do. You can only be yourself. Stay true to that and do what you do with your blinders on. Keep going forward, because that's all you can do, you know?
MR: Randy, it's been a joy talking with you today. I wish you all the best. Have a really great career.
RM: Thanks for having me today, Mike. I appreciate it.
Tracks:
1. 1,000 Faces
2. It's Gone
3. Ain't Much Left of Lovin' You
4. Last Horse
5. Burn These Matches
6. Goodbye Rain
7. It Ain't Hit Me Yet
8. Reckless
9. Like a Cowboy
10. Back of My Heart
11. Assemblyline
Transcribed by Claire Wellin
A Conversation with Chris Valan
Mike Ragogna: Chris, your new album is titled "Fables for Fighters." Is that
 how you see this assembly of songs?


Chris Velan: I do, at least on some level. For the most part, they were written during a time when I was out on the road a lot, touring for my previous album, "Solidago." I was solo and driving myself for long periods of time over ridiculously long distances across North America. It was both a lonely and purposeful time for me. It generated a lot reflecting about what I was doing and why. Because of that, I think there's a big theme of struggle and a longing for transformation in these songs.
I was generally playing for the first time in a lot of these areas, so some of the shows I did were thin, to put it mildly. But at each one, I had a least one connection with someone or something that made it worthwhile. I had to find my own meaning and bits of wisdom in everything or I would have just turned around and headed home. The constant, solitary moving through new landscapes created a dreamlike, sometimes surreal backdrop for the soundtrack that was rolling in my head. I think that influenced a lot of the imagery in the lyrics as well.


MR: This batch of songs have a folk foundation, but they experiment with 
other genres as well. How would you describe the album musically?


CV: It's always interesting to me how other people perceive what my albums sound like. I never go into recording with the intention of having an album land in one genre or another. So, when it's completed and comes out, I have to engage in the process of describing to myself what it is that I've created. With "Fables," I feel that I made a pop-rock-folk album with some African music influences that have led some to note ancestral echoes from Paul Simon. Fact is, I have a blind spot when it comes to describing my music, which is to my detriment in this day and age.


MR: [Laughs.] What's your bigger point in "Any Number of Ways"?


CV: When I wrote it, I wasn't tying to make any particular point as much as I was endeavoring to capture a moment and a feeling anchored in that moment. The chorus lyric came to me during a strange, northern New Year's Eve celebration. I was overcome with a sense of hopefulness at the possibility and renewal that a new year brings. But what began as something semi-autobiographical became a more fairytale-like story of metamorphosis. I let the song follow its own course lyrically and ended up having to catch up to it to discover what it meant and why I felt compelled to write it. To me, that's when songwriting ventures into the magical and mystical. 


MR: What's the story behind "You Don't Know (What You're Asking of Me)"?


CV: It was a bad year for friends' marriages, and I found myself caught in a lot of sad and difficult conflicts, trying not to take sides. With this song, though, I ended up doing just that as I let myself stand in the shoes of one of my long-time buddies. 


MR: Are there any of the more personal songs on "Fables for Fighters" whose
 stories you could share?


CV: Two stories: 1) One of my favorite moments on the album is the closing track, "Far from Here." It's a slow, closing-time song about life on the road. I had originally conceived of it as a much more up-tempo song but it just wasn't working that way in rehearsals. When my drummer, Aaron Steele, finally launched into a murder-ballad waltz, it all just came together. 2) I originally wrote "You Owe Nothing" as the closing credits track for a friend's horror movie called "The Seamstress." I liked the song so much that I re-recorded it for "Fables."
MR: Now, you passed the bar and easily could have been on a path to a law 
degree, so what made you turn your attention to music?


CV: I actually got the degree and did a year of student lawyering and passed the bar before finally realizing that what I really wanted to do all along was write and perform music. I've been playing guitar since I was 9 and writing and playing in bands since the age of 14. But I had always convinced myself that music was too hard of a row to hoe and that I could satisfy my passion for playing music by keeping it as a hobby. It took me a while to learn that my heart and soul were not at all in agreement with that assertion. I was helped along in that discovery by my experience with "Sierra Leone's Refugee All-Stars.

"
MR: How did the opportunity to produce the documentary on "Sierra Leone's 
Refugee All-Stars" occur?


CV: The event that put my law career on hold and helped guide me back to music came in the form of an invitation from two college buddies -- Banker White and Zach Niles -- to join them in making a documentary film about refugee musicians in West Africa. None of us had made a documentary before, but we all shared an interest in African music and culture, humanitarian issues and travel. So, we pooled our respective talents in music (me), concert production (Zach) and multimedia visual arts (Banker) and hopped on a plane to Guinea with video cameras and guitars to see if we could find the subjects of our film. With the help of some people in the United Nations High Commission for Refugees, we were given clearance to visit refugee camps in Guinea that at the time were filled with Sierra Leonean and Liberian refugees. The premise for the film was to shed light on the horrific rebel war in Sierra Leone and its ensuing humanitarian crisis by having musicians tell their stories of survival through the lens of music.
Somehow -- probably due to our ignorance of what we were doing and what we had gotten ourselves into -- we were able to operate under the radar and weave through the Guinean military checkpoints and U.N. bureaucracy to visit seven different camps. In each one, we put on impromptu music concerts in which we would invite the various camps' artists to join us onstage in a sort of talent show. It was through that process that we met the Refugee All-Stars who at the time were rehearsing as a band using NGO-donated instruments so they could put on concerts for their fellow refugees. We made an instant connection with them and were captivated by their eloquence and courage. We spent the next month with them in the camp and then returned for two more production visits over the course of two years. I ended up producing their first album, which we recorded back in Freetown, Sierra Leone. With the album and completed film, we were able to bring some of the band over to the U.S. in 2005 to showcase at SXSW, where we also screened the film. They were a big hit and from that visit, we were able to find them management, a booking agent and a publishing deal. It was quite unheard of. The band played their first festival at Bonnaroo and got on "Oprah." They've since toured the world and in fact just finished a U.S. and European tour to promote their second album, "Rise and Shine" with a third album on its way. The film itself won some prestigious awards at various international film festivals. The whole project gained this wonderful life of its own and far exceeded what we thought it could ever accomplish. It was a transformative experience for everyone involved. In my case, it helped me find my way back to making music.

MR: Your continued association with the group has resulted in the recent
charity single "Inez." Where do the proceeds go, and who benefits from the
 recording's sales?


CV: You can actually download the song for free at www.inez.chrisvelan.com. But in addition, there is a donation page, the proceeds from which, once we cover the recording cost, are going to WeOwnTV. It's a great non-profit organization founded by Banker White and Zach Niles, the filmmakers behind the "Sierra Leone's Refugee All-Stars" doc, that uses a community-engaged curriculum to teach filmmaking to Sierra Leonean youth to build a foundation for the future and help bridge cultural divides.


MR: Your association with 1% for the Planet led to your performing at the
 Sustainable Brands Conference in Monterey. What was the experience like?


CV: It was great to be involved in what I understand is one of the leading business sustainability conferences out there. I was happy to team up again with the 1% folks who I've worked with in the past on various tours. This particular performance was also special because I got to play with a side project called "Infidels" that I'm doing with Dan Lebowitz and Dave Brogan of ALO, who are also 1% FTP members. We act as each other's backing band for our respective, original material. It's a lot of fun. Unfortunately, I didn't get the opportunity to sit in on any of the various talks because we had to be in and out for other shows in California. But I've been catching up on the discussions via the Sustainable Brands website.
MR: You're also associated with a track with Patagonia music that benefits The Big Wild. Can you go into that?


CV: Patagonia has launched a music platform on its site that allows people to purchase yet-released tracks by some huge artists, the proceeds from which go to benefit environmental causes chosen by the artists. I'm donating my song "Napkin Manifesto" to the The Big Wild, which is a Canadian conservation movement, spearheaded by Mountain Equipment Co-Op (MEC) and the Canadian Parks and Wilderness Society to protect Canada's wilderness. It's a an important movement because less than 10 percent of Canada's wilderness is currently protected, leaving some of the world's last expanses of pristine landscapes open to under-regulated exploitation and harmful resource extraction.

MR: Considering all of these humanitarian associations, would you consider
 yourself socially conscious?


CV: I care a lot about issues pertaining to the environment, social justice and humanitarian aid. I just try to stay engaged and active in ways in which I'm able. I see it as a moral imperative. Music seems to be a good way to get some of those concerns across and at least raise awareness about them to whatever groups of people might be listening to. 


MR: Do you perceive that more and more artists are becoming aware of bigger issues and causes?


CV: I do. It may have something to do with a greater shared awareness of the urgency of various social/environmental issues that we're facing these days. It may also have something to do with the fact that the Internet has allowed for a radically widened middle class of artists to develop who can scrape a living together doing their art, and who collectively represent a growing demographic of people who, by nature, are idealists and sensitive to what is going on around them. Combine all of this with the fact that there are now many online ways for artists to connect directly with their fans and communities to mobilize action and carry out fundraising initiatives for the causes that inspire them. I think it all adds up to a sense that there's some sort of growing consciousness afoot. At least I feel that's true. I believe that many little ripples can form together to make a wave.

MR: Musically speaking, what advice do you have for new artists?


CV: Find a way to keep connected with your art, to keep challenging yourself and growing artistically, to keep looking in the mirror and smiling, to keep love in your heart and to keep hanging in there. Everything else will follow, and if it doesn't, well, you could have done a lot worse.
Tracks:
1. Any Number of Ways
2. Oceans Ago
3. Interrogate Me
4. You Don't Know (What You're Asking of Me)
5. Hurting You Kind
6. There Goes Sara
7. Scatterbrain
8. You Owe Nothing
9. Same Clothes
10. You're on Your Own Now
11. Far from Here
SUBSCRIBE TO & FOLLOW ENTERTAINMENT
HuffPost Entertainment is your one-stop shop for celebrity news, hilarious late-night bits, industry and awards coverage and more — sent right to your inbox six days a week. Learn more