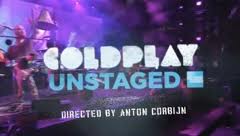 It's official: Coldplay will appear in American Express' Unstaged series, and their performance will be broadcast live from Madrid, Spain. The event will occur in association with the release of their new album MYLO XYLOTO, and it will be directed by filmmaker/photographer Anton Corbijn. The following interview with two American Express executives who are associated with Unstaged discuss this event as well as the broad vision of the series.
A Conversation with Rich Lehrfeld & Brad Minor
Mike Ragogna: Coldplay is putting on a concert in Madrid, Spain, part of the Unstaged series that started last year through a partnership with American Express, YouTube and VEVO. Representing American Express are Public Affairs Director Brad Minor and Rich Lehrfeld, VP of Sponsorship Access & Experiential Marketing. How are you guys doing today?
Rich Lehrfeld & Brad Minor: Great, thanks for having us.
MR: In the past, we've experienced Unstaged through acts such as My Morning Jacket, Duran Duran, Arcade Fire and Sugarland. For Duran Duran, we interviewed David Lynch, the director of that event. What made you pick Anton Corbijn to work with Coldplay?
RL: Anton has an incredible vision, he's an incredible director and an incredible visionary and storyteller. He has a relationship with some of the members of Coldplay, we're out in the market place talking to numerous people, and he's an incredible creative director and visionary. So, it was a great fit and a great opportunity to express his vision through this concert.
MR: Now, it looks like you're shaping a new music distribution model with this, although in the past, people have presented major events through live podcasts. But the way that Unstaged is, well, staged and directed, and the amount of partners involved with your synchronized broadcasts seem to throw a wider net than has previously been cast. What kinds of results are you finding with your model and what additional features can the viewer expect?
RL: It starts with incredible partners like VEVO and YouTube, that help us work with artists and get large scale distribution. We're finding incredible success, because the world is changing, the world is moving into a physical and digital world. Opportunities to engage consumers in different ways, has allowed us to bring a new art to life. What Unstaged is, is an immersed experience. It's not just about watching a concert; going to a concert is an incredible experience, but this is something different. It allows you to interact with people around the world through communication; there are content offerings that come out throughout the concert that people can unlock. There is an ability where you can interact with the band in that you can vote on different songs. We've had times where you can affect some of the visuals that are happening behind the artist--you can change your camera angles. It's a different kind of medium and technology. The ability of the global reach of YouTube and our relationship, and getting incredible artists like Coldplay and incredible directors like Anton is a full package allowing us to bring a new offering to the market place. What's happened is between technology and new ways to engage consumers, it's allowed us to come together to build something different and special.
MR: What kind of numbers are you guys looking at?
RL: It's millions in content use, it's a global audience. We are seeing incredible numbers even outside of the US. It's a pretty large audience that's engaging with this and viewing this. Working with incredible artists help us reach this global audience.
MR: Now, the concerts are normally anywhere from an hour to an hour plus. You're broadcasting the whole concert, but is there a way to gauge how long listeners and viewers are hanging in there with broadcasts?
RL: Yeah, we're seeing, on average, over 20 minutes of viewing. Lots of people are watching the whole concert, a lot of people are coming in and out at different times. There are a lot of people coming to the live event and that's wonderful, because there's a lot of engaging things for them to do. Also, the replay that happens right after and the content views we put on the site the next day gives people an opportunity to experience it live.
MR: You've been with Unstaged since the beginning, right?
MR: Beyond the acts and directors we referenced earlier, you've teamed Arcade Fire with director Terry Gilliam, John Legend and The Roots with Spike Lee, Sugarland with Kenny Ortega. How does the process of choosing the right band with the right director work? Do you have a list of directors and a list of bands, and then cross-pollinate them?
RL: It's a little like that. American Express has been doing entertainment access, and providing special experience for customers for over 20 years. We are doing programs in sports, film, fashion and music, and we're constantly talking to the creative community. Whether it's managers, agents, promoters or directors, we're in so many different spaces, so we have conversations across many different things. When it comes to artist selection or director selection, our customer base and who we're trying to attract is a very diverse audience, so we want to make sure our content is diverse and delivering something for everybody. We also look at who's coming out with an album release; this platform really works since it delivers incredible value for the music partners because it's a launch platform. So, we're looking for who's coming out with new music to promote because we want to deliver that value. It starts with who is coming out with something, who is doing something interesting, who wants to try something new? We want artists that are comfortable with new technology and new approaches. Then from a director's perspective, we talk to the artists, see people that they've worked with or are comfortable with or they're interested in. Arcade Fire, for example, Terry Gilliam was a god to them and they really would have loved to work with him. It really helps us navigate the waters of who to get. Also, we're in constant content with so many people from agents to managers, we can have conversations to say, "Who's interested in doing something different? Who's interested in telling a different kind of story and trying something?" It is different for some of these directors; so far, none of them have done a live event like this. So, it's something different--we want to make sure someone's comfortable and make sure they want to work as a partnership on this whole thing.
MR: Brad, let's get you in here. American Express has fielded music, sports, and fashion. Do you find, as far as the effectiveness of the outreach, that music works best? Possibly sports?
Brad Minor: I think what they all have in common is that people are very passionate about them, especially our card members. We know they are very drawn to sports, to fashion, to film, and to entertainment across a variety of formats. I think that each one resonates with a different type of card member. So, we've seen a lot of passion from all of them.
MR: Is all of this presented in some kind of Unstaged manner?
BM: Well, the music platform specifically is Unstaged, but with all of our sponsorships and partnerships, we look for digital aspects. For example, Fashion Week we just wrapped up in September, we looked for a way to engage people online. So, we have what we call the Skybox Report. We partnered with bloggers who can provide this insider access to what's going on during Fashion Week, which people at home might not be able to get otherwise.
MR: Do you find the interest in Unstaged has been growing as you've been releasing each one of these concerts?
RL: It has been growing, because I think technology keeps advancing people's comfort with the medium...as you do these programs and you build these relationships and you start communicating, people that have had the experience want to come back and experience another one. They've seen the power of it and the specialness of it, and for American Express, that's really wonderful because that's validation that we're doing something different and special, that we're providing real value, and it's not something they can just do anywhere. This is something different, and I think it's building and growing because the consumers are recognizing that it's something different. We're working with incredible talent and the industry is also starting to realize this is something different and something special.
MR: Were there any concerts that were developed that stood out to you most?
RL: It is hard; each one is your baby, so how can you pick between your children? Each one was special in so many ways. When we did the early ones, because it was so different, and we were trying to do something so unique, it was a little different. Each one is your baby though, and you're asking this question but it's tough, because I love them all.
MR: Okay, then were there any that surprised you in some way?
RL: The one I thought I thought was, "Wow," but I got it, was the Duran Duran and David Lynch (concert). It really was different and out there. I love them all, but that one was a really unique perspective and a unique story. When they were talking about what he wanted to do, I kind of wasn't totally getting it; but when it all came together, I thought, "Wow, that is really special." So, that one surprised me in a good way, because I wasn't expecting it.
BM: I would have to agree with that, the visuals were something that were so out there and you had no idea what it would be going into it. To see it come to life in such a powerful way, it was pretty surprising.
RL: I would also say the Arcade Fire one was very interesting, and Terry Gilliam was a really interesting, creative guy.
MR: I can't blame you for being proud, they're so beyond just filming any old concert.
RL: Thank you, that's really nice.
MR: This Madrid concert is the first international one right?
MR: Why Madrid? How did you guys decide on that?
RL: Our audience is very global, that actually surprised us. The time that these run, eight o'clock or nine o'clock East Coast time, people were finding us throughout the world; people that had a passion for these artists. So, we decided that it was time to bring something out of the US. Also, Coldplay was interested in doing something internationally, so it really fit together, and we said, "Why not? Let's figure out an interesting city and interesting venue, and figure out how to do this." There are so many people around the world, and for us, the live event itself is great, and we do a wonderful job, but it really is about the global audience engaging with this. The market is important for the local viewings, but in reality, it's for everybody in the world and it doesn't necessarily matter where it is.
MR: How do you see Unstaged expanding past what you have already done?
RL: That's a hard question, because I don't know how exactly it's going to play out, but what I do know is there is going to be much more engagement. There is going to be much more opportunity for people to get together, communicate, and experience the concert in different ways. There will be more opportunities for people to engage with the content and affect the content. With the last concert, we did a mobile app with VEVO, so there will be more mobility to the concert. People can experience it on whatever device they are interested in. What's happening with technology and society is where we're going, how do we make it more interactive, how do we deliver more value, and how do we deliver more mobility?
MR: I remember about two years ago, there was a U2 that was broadcast over YouTube, simultaneously in different clubs and bars all over the country. Do you see another part of your model possibly growing these concert broadcasts beyond how you're doing them now, maybe including clubs and bars, theaters, etc.?
RL: Maybe. I would say that's an opportunity and we discuss it, but we tend to focus more on the global digital audience aspects of what we're doing. We did do viewing parties for the Duran Duran event and we talk about it. So, it's a possibility, but we spent more time on the digital aspects and delivering more value in that respect.
MR: Are you allowed to talk about some of the acts you're looking at for the future?
RL: We're talking to a lot of different artists, we don't have anything set for the next one, so it would be hard for me to mention any of them, when we don't have anything agreed to. Our hope is to do more of these, and more incredible collaborations with unique and special artists.
MR: Any on your wish list?
RL: I would love to answer that, but there are so many artists out there that we would want to work with. Everybody that is out there makes sense to us, so I can't necessarily answer that.
MR: What else do we need to know about the partnership between Amex, YouTube and VEVO or the Unstaged series?
RL: I think that's mostly everything. We're really proud of the unique three-way partnership we have, it really is a very different kind of relationship that probably all three of us have tried to figure out. There are a lot of parties and a lot of interest that we're trying to all deliver for, and I think we do a really good job of delivering value for everyone--for VEVO, for YouTube, for the artist, for the labels--and that to me is the real win, and ultimately the consumers get an amazing experience. That to me is a really unique and special approach to marketing that American Express embraces. We think about how we can deliver value for everybody in the whole chain. Ultimately, if we can make this successful--not just successful as a big event, but successful for everybody--they can drive their business and their brand. If you have a major success with that, that's wonderful marketing.
MR: Guys, what advice do you have for new artists?
RL: To embrace new technology and new ways to communicate, and be very vigilant in building up your fan base in unique and different ways. We have a very cluttered, fragmented, and busy world, and people have a lot of choices. So, people (should) really spend a lot of effort building relationships with fans, embracing new technologies, and embracing new ways of communication, and spending the time is number one. Of course, you have to have talent and a wonderful vision; but you also have to spend much more time figuring out how to engage fans.
MR: Brad, what about you?
BM: It's all about building a community and really empowering fans to have a voice and feeling they are a part of their music career. So, for example, with the Unstaged series, it gives them that platform to say, "What about playing this song?" or "Can I view (it) from this vantage point? It's all about having them be open to empowering their fans and engage in a dialogue with them.
MR: Speaking of new artists, what do you think about Unstaged using opening acts?
RL: We've been kicking that around. How you do an Unstaged like these are really big events, so we like the concept, we just have to figure what's the model that can deliver value for the artist. On the stage, it gives them a huge platform to engage with consumers and hopefully shine a light on their launch. We want to make sure that whatever we do--that even if it's an Unstaged light--that it can deliver that same kind of value, that it can be executable, and that fans can find it. You can't just go in and do it just a little, you have to really be in it to drive the value for them and also get a fan base.
MR: Do you see the eventual selling of Unstaged DVDs?
RL: First off, for all of the artists, we link to their preferred vendor to sell the music, but I think that's possible. We've talked to all of the artists, "How do we take some of that content and distribute it in different ways, whether it's DVDs, online and digital, and other mechanisms. We are in constant contact with the artists, so I think that's on the horizon for us to do those sorts of things.
MR: That also implies CDs as well.
RL: Absolutely. There is a demand for incredible content like this. We are open to doing that, and we have active conversations on how to do that and what to do with that.
MR: That covers a lot. Thanks very much, I appreciate your time, guys.
RL & BM: Thank you we really appreciate you taking the time to meet with us.
Transcribed by Theo Shier
A Conversation with Graham Nash
Mike Ragogna: Graham, let's talk about the new Hollies DVD Look Through Any Window. It covers from 1963 to 1975, and it's loaded with vintage footage as well as interviews including those with you and Allan Clarke.
Graham Nash: It was really terrifying to see myself growing up. (laughs)
MR: (laughs) How did The Hollies' get together?
GN: It was basically me and Allan, singing together since we were six years old. We'd sing "The Lord's Prayer" at the beginning of class and stuff like that--we sang in little funny school shows and stuff. Allan and I could really sing together, so that became the basis of it. The (other) guys came up to us one day and said, "You know, you need a lead guitar and some drums and some base." Me and Allan had been just two acoustic guitars, so they had to prove it to us and they did; they played some of our stuff, and it rocked. So, we formed a band, which later--a year and a half later, in December of '62--became The Hollies.
MR: Can you talk about the reaction you all had to The Hollies' first hit record?
GN: I remember it to this day. We were going to do a show on the BBC, and we were walking down the street in London and approaching two workmen who were working on a storefront. They had a radio there, and out of the radio came "Bus Stop." It completely blew our minds.
MR: "Bus Stop" is one of the great pop classics.
GN: And we did it in less than an hour.
MR: What was the session like?
GN: The session was interesting because our original bass player, Eric Haydock, had left the group that week. We were doing Abbey Road in London at EMI later that week, and we didn't have a bass player. So, Bernie Calvert--who had already played with Tony Hicks and Bobby Elliott in a group in the north of England--joined us. That was the very first thing he ever played on.
MR: And so many great recording followed. One of the forces behind your recordings was Ron Richards, who oversaw production.
GN: He's a brilliant man.
MR: How did you all meet?
GN: We were playing a show at The Cavern in Liverpool. It was a lunchtime show for the young working girls in the district there. They would have a show from twelve o'clock to one o'clock, which was exactly their lunchtime, and I had, the night before, broken the last string on my guitar and I couldn't afford to buy strings. So, I played the entire show without any strings, and Ron Richards was there. He was looking for--in his mind, probably--the next Beatles, because, if The Beatles came from Liverpool, surely there were other bands. Although we were from Manchester, we were playing at that lunchtime show. He loved what we did, he loved the effect that we had on our audiences, and how passionate we were. He invited us down to London. The first record that we released was sometime around March of '63. It was a hit, and we haven't looked back since.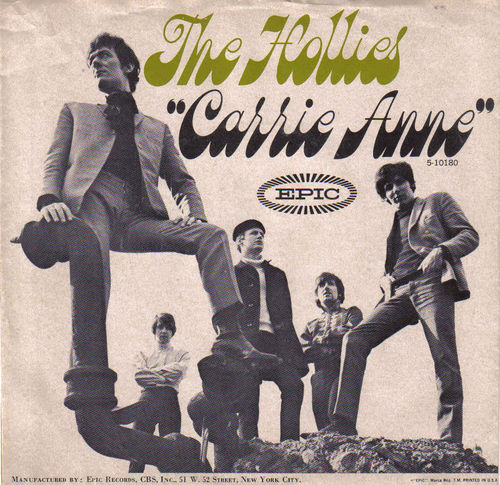 MR: Now, I also spoke with Allan and asked him about the story behind "Carrie Anne," if there was a Marianne Faithfull connection there, so I also wanted to ask you the same question.
GN: The story with "Carrie Anne" is that we wrote it, started it, as a song for Marianne Faithfull. We'd all seen her and we all wanted her. She was a deliciously sexy, young Catholic school girl with all of the baggage that comes along with that. We loved Marianne, and she actually came on the road with The Hollies for a month or so. So, we started it out to be a song about Marianne, and then we chickened out. We tried to find a name that was kind of similar to "Marianne," and one that would not give the game away, shall we say. We came up with "Carrie Anne"; me and Tony started writing it, mainly, and then Allan came and joined in.
MR: The most memorable thing for me about that record is not just the hook and the fun production and the sound, but your reaching those phenomenally high notes.
GN: Yeah--well, you know, what can you do?
MR: Sorry to fawn, but I'm a big fan of your vocal abilities.
GN: Thanks. I've still got it, too.
MR: (laughs) Do you have a favorite Hollies recording?
GN: No, it's like trying to say which is your favorite kid. I have fond memories of all of them--of "Carrie Anne," of "Bus Stop," of "Stay," of "Searching," of "Just One Look," of "I Can't Let Go," and on and on and on. I remember them all fondly. My favorite song, actually, is the one I'm writing now, which I'm going to play for you when we see you.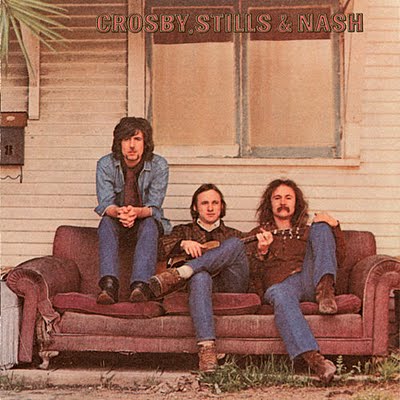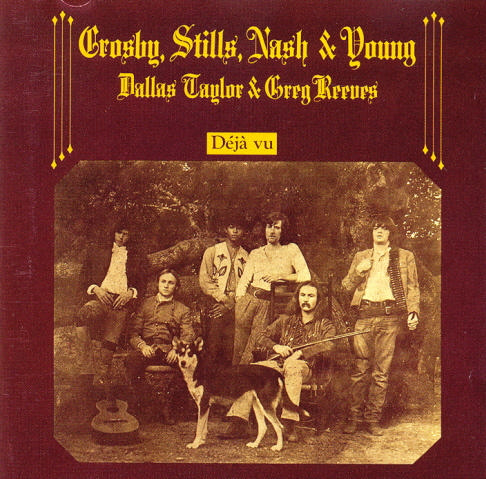 MR: Nice. Graham, at what point did you decide to leave The Hollies and move on with your career?
GN: Hearing myself sing with David (Crosby) and Stephen (Stills) in '68.
MR: And it was Cass Elliot who put that together, correct?
GN: Cass did, but that's in opposition to what Stephen believes. Stephen believes that the first time we sang together was in Cass' kitchen, but it wasn't. It was in Joni's living room.
MR: Now, that's a topic we could talk about all day, you and Joni Mitchell.
GN: I loves Jones and she loves me. What we had together was very special and we both realize it.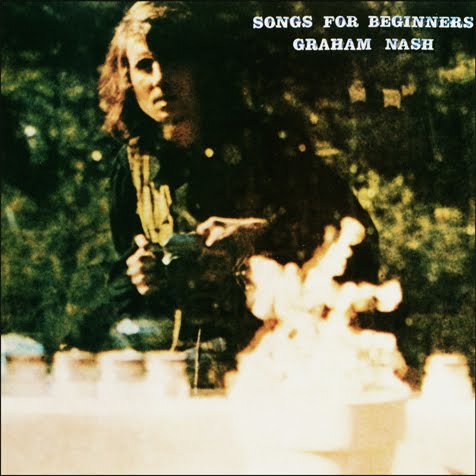 MR: So, the various Crosby, Stills, Nash & Young configurations began--as did your solo career, with Songs For Beginners. Every track on that album is very rich with lyrics and emotion. What do you think of it now when you look back at the album?
GN: People seem to really like that record, and I've often wondered why. I've been going back recently and listening to it and seeing what it is that I did, and yeah, they are some pretty decent songs. I'm serious as a heart attack about music, and I wanted it to be the best. The reason that those songs didn't end up with Crosby, Stills & Nash is because everybody was writing at the same time. And when you're with Crosby, Stills, Nash & Young, you can only have two or maybe three songs per album because the other three guys write. I had all these songs that were in my head, and I had to do something with them. I'd gone crazy if they'd not been recorded. I needed it, and we always said when we were together that it wouldn't be a named group. We would use our names, because we were going to make music with whomever we wanted at any point in our lives.
MR: And there has always been an element of social consciousness in your music.
GN: Yes. My last show with The Hollies, which was at The London Palladium, was a benefit for children. When The Hollies were on the road, we would very often go to hospitals and check out kids, go and take a guitar and play them songs and stuff. I'm a human being...we all need help in this world. This can be a pretty gloomy world if you choose to look at it that way. So, yeah, I like to speak my mind, and I realize that not everyone's going to agree with me. But certain people will.
MR: Beautiful. Are you going on tour to support the DVD?
GN: I'm about to leave for the airport and go to New York. Crosby and I have a show in New York and then we fly the next day to Europe and start in Dublin.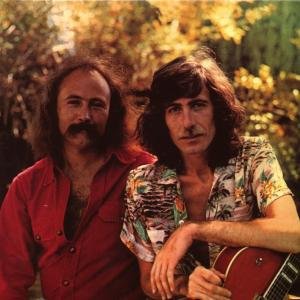 MR: Graham, before we go, I want to thank you very much for your efforts over the years when it comes to trying to advance alternative energy use and development, your being one of the early voices of the anti-nuclear movement and also for creating "Wind On The Water," your recording with David that's a masterpiece on protecting whales.
GN: Crosby and I just made a DVD of a live show that we did about 2½ months ago. It's an incredible concert and a fabulous DVD. The reason why I'm saying that is because the performance of "Wind On The Water" on that recording is fabulous. We have to wean ourselves off this oil monster.
MR: We've sort of weaned ourselves off the nuclear monster, but there's more work to do.
GN: Well, yeah, but the nuclear industry--even though it hasn't been supported by any investment from Wall Street since its conception--relies on public funding. In these economic times, and especially the times after the Fukushima disaster--with the information from The National Academy Of Sciences that over a million people were killed at Chernobyl--I think it's a stupid way to boil water, when the sun is boiling down on us. I'm in Los Angeles right now, and the sun is boiling here.
MR: In some parts of the country, it just doesn't make sense not to use a natural resource.
GN: I agree. I have solar on my house here and where I live in Hawaii.
MR: Graham, what advice you have for new artists?
GN: Believe in what you're doing. Don't waste people's time, especially your own. Time is the only thing we have...time and family. That's it, period.
MR: Do you feel at this point that there are a lot of artists who are actually doing that?
GN: I don't care. There are a lot of people that are very involved in trying to make the world a better place, but of course, you can almost count the people that own the media on two hands. They want a bunch of sheep. "Just lie down, let us rob you, buy another pair of sneakers and a soft drink, and shut the hell up." I'm not one of those people, and there are a lot of people here in America who feel the same way. They're getting sick and tired of the gap between the rich and the poor getting wider and wider by the day.
MR: There will be a blowback, I feel, towards Obama, but I personally think that's the wrong blowback.
GN: It is the wrong blowback. You've got to understand the incredible mess he inherited, but quite frankly, money buys the law. Money buys politics. Money buys congressmen and senators and even presidents. That's the way it is, so we have to fight to be heard, we have to fight for what we believe is right, and we have to not waste time doing it--like I said before.
MR: Beautiful, Graham, thank you for that. Terrible segue, but I need to ask you what's coming up for you beyond the tour.
GN: Well, I'm working on ten records at the same time--all in my mind and on my computer. I'm doing Stephen Stills' box set right now, which will be three or four CDs. I'm working on the Crosby, Stills, Nash & Young live 1974 tapes, which will be at least a three CD set. I'm working on a benefit album that me and Crosby have done, because we've sung with some incredible people. So, I'm putting together that album, as well as an acoustic record of me and Crosby from '93. A bunch of stuff.
MR: Graham, thank you very much for your time. This was very special.
Transcribed by Claire Wellin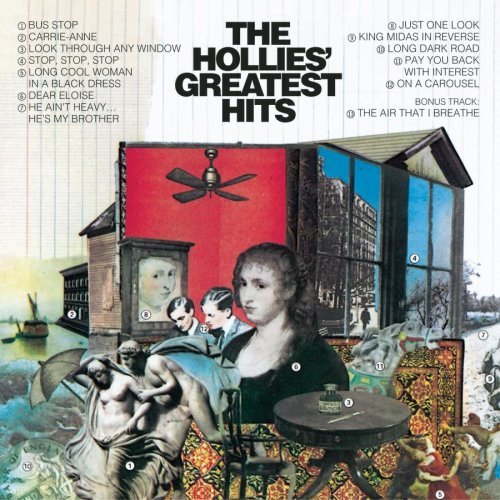 A Conversation with Allan Clarke
Mike Ragogna: Allan Clarke of The Hollies, how the heck are you?
Allan Clarke: So well. How are you, Mike?
MR: Terrific, sir. Okay, let's talk about the new DVD Look Through Any Window that captures The Hollies from 1963 through 1975. How did this project come together?
AC: Well, a guy named David Peck rang me up one day--he runs a firm called Reelin' In The Years that has put out a lot of really great DVDs about some great people. He asked me if he could do a DVD about The Hollies. I thought it was about time that something be done like that because nothing had ever been done about The Hollies. It took him a couple of years to get the stuff together and some of the stuff that came to light, even I had forgotten about. Most of the things that are on the DVD are full-length performances, and then there are interviews with myself, Graham, Tony Hicks, and Bobby Elliott. It really spans that time between '63 and '75 because that covers most of our hits.
MR: On the DVD, you discuss Jerry Lee Lewis and how you were inspired by his energy and that energy was in The Hollies' recording of "I Can't Let Go."
AC: I don't know how far back you go in your knowledge of music. I go way, way back, but when I was young, my favorite artists were Jerry Lee Lewis, Little Richard, Buddy Holly, and Eddie Cochran. Those songs, at that particular time, had this feel that whenever you heard them, you had to get up and dance. And, of course, that's what we did. It's like whenever you heard the song, "Great Balls Of Fire," the excitement sort of crept into the body and you had to get up and dance. "I Can't Let Go" gave me that same sort of feel. It got me the first time I heard the original song, I'm just glad that we were able to re-make it and have a hit.
MR: There are many on camera interviews on the DVD, can you share the one about "Carrie Anne" with us?
AC: Well, once, we were doing The Tom Jones Show in England and as I was walking down the corridor, I heard Graham and Tony singing this song that sounded great and I thought I'd better get in there and see what was happening because I needed some of that song. (laughs) I think that Tony was pretty much doing it on "...Tambourine Man" to rouse up "Carrie Anne"...and I got the middle eight on it, so I was really pleased.
MR: The way that you guys recorded your group vocals is shown on the DVD, and it was very interesting to watch. There's footage of the three of you around a microphone because, apparently, you wanted to be able to look at each other's lips. Is that how it worked?
AC: There just happened to be a film crew in the recording studio that day, and they asked if it was okay for them to come and get some footage of us recording stuff and we agreed. So, none of that was really planned. We just happened to be doing what we always did earlier in our career; the three of us would be around one mic and we would pre-record the "base" track in a basic form and then put the vocals down, then do double harmonies. Then, Graham would usually add a treble harmony on top of all of that. We tried to be really careful not to overdo things. That just happened to be the way that we always recorded our harmonies. It was very raw. When we first got to Abbey Road Studios and realized we would be working with four tracks, we thought that was really great, because when we went down to EMI to try and get a deal, we went in and played our whole menu that we did on the road in an afternoon and it turned out to be our first album. So, you really didn't have too much time to mess around.
MR: While we're on the subject of EMI, what is the story of how The Hollies got signed to the label?
AC: Let's face it, if it hadn't been for The Beatles I don't think any of us would be where we are today. When they actually broke through on the charts with, "Love Me Do," all of the record companies in London were sending their A&R men up to Manchester and Liverpool to try and get as many groups as they could because they knew that there was going to be an explosion of Northern Sound, and we were one of the lucky ones to pass our audition. I think we were one of the best after The Beatles. I think we only became signed because of them...but in the eyes of the public, we were The Beatles of Manchester. That's what happened; a lot of groups got into recording because of The Beatles.
MR: On the DVD, we're treated to footage of Abbey Road Studios with gents running around in white coats.
AC: Yes, that's right, the engineers. (laughs) In the early days in England, all of the radio personalities were very posh and it was the same for all of the technicians in that studio. I don't know why, but that's how it was. It was really very strange.
MR: And their were the tea boys, many of whom became popular engineers or producers later on.
AC: Tea makers like Tim Rice used to go out and get tea for us in the early days.
MR: Wow. At what point did you start working with Ron Richards?
AC: Ron came up to see us at The Cavern where we were performing one night, and he just gave us a once over because he was supposed to be the guy that was going to take us into the studio and record us. He liked us straight off. George Martin got The Beatles and he got us. He was a great man. He had a great ear for songs and it was more or less down to him picking the songs that we recorded. We always knew that we had one song in the can when Ron would tell us to, "Come on up and have a listen." Then we knew that we didn't have to do any more to the song.
MR: Great. And Alan Parsons worked on Hollies recordings.
AC: He was actually an engineer at Abbey Road before he went out on his own. He had such a great career with The Alan Parsons Project. I did a single called "Breakdown" on one of his albums myself, and I really enjoyed. He was just a brilliant engineer, I really enjoyed it.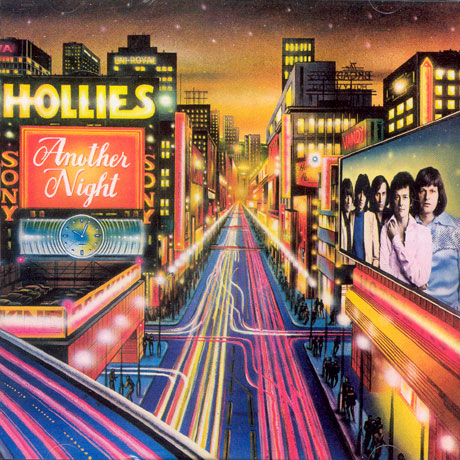 MR: I remember it, great track. By the way, The Hollies' Another Night-- with "Sandy," "I'm Down," and that hypnotic title track--is one of my favorite albums, which was beautifully engineered by Alan, and I think is an early sonic blueprint of what he did with The Alan Parsons Project on Arista, obviously not arrangement-wise. Allan, it seems that The Hollies' success also can be attributed to the team that surrounded you.
AC: You're right, it was very much a combination of not only the group but the people behind the group. What we used to do when we knew we were going to have to get an album together was meet with everyone for about three weeks prior to recording and start getting ideas together. We got into a rhythm of being able to write songs that we thought would be great for the albums. And, you're right, I did love the Another Night album, and I wish it would have been a bigger hit than it was because we really thought that that one was going to help us break through again in America and that we'd be touring here. It didn't really work out that way, but we enjoyed making the album and I think that a lot of that was because of Ron Richards and the ideas that he had for the songs that we wrote.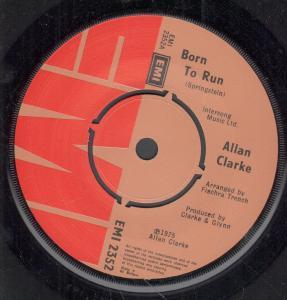 MR: Very nice. Now, you recorded outside of The Hollies as a solo artist. In fact, weren't you one of the ones that caught on early to the music of a Bruce Springsteen?
AC: I could say that. I won't, however, take any credit for Bruce's music and ability because he proved that all on his own. The story behind that is that there was a publisher who got some of his stuff before he broke, and I remember this publisher playing his songs and thinking that they were great and wanting to record all of the songs, which I did. I even recorded a version of "Born To Run," but Bruce got his out before me, and that's history. (laughs) No, I'm a great admirer of his. Always loved his stuff and always will.
MR: Getting back to The Hollies, can you tell us the story behind how you guys came up with that name?
AC: That was a long time ago now, but I think it had to do with Buddy Holly, of course. It was also Christmas time, so that influenced it as well. Ultimately, it was out of panic because as we were going to go on stage to play, the emcee asked what he should call us and we just told him to call us The Hollies and it stuck.
MR: Are there any cool stories that we might not know about you guys before you became a big group?
AC: Many people don't know this, but Graham and I played on the first Rolling Stones single "Not Fade Away." We were just walking past a recording studio where The Stones were recording and they asked us to come in because they needed some help. It was myself, Graham, and Gene Pitney. I think Gene was clinking a two-penny piece against a brandy bottle, and I was playing maracas. But we were on the single. (laughs)
MR: Awesome. How did The Hollies assemble originally?
AC: I met Graham as a five-year-old, 64 years ago, and we've been friends ever since. We got together and always sang together right up until our dads bought us guitars and we started playing skiffle. Then skiffle turned into rock 'n' roll and we started doing The Everly Brothers and Buddy Holly stuff. After that, we got a band together and were in so many different kinds of bands that eventually it got to The Hollies and we turned professional. But all of that was over the span of about 15 or 16 years.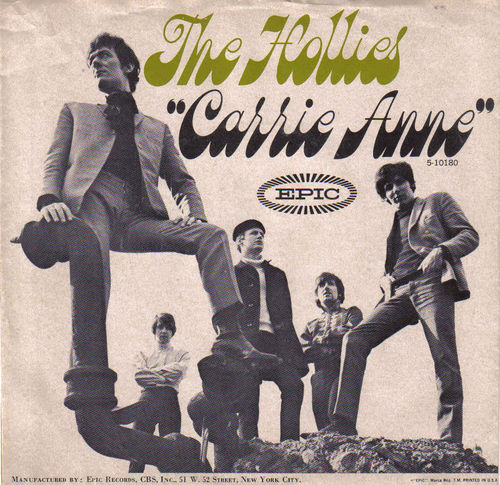 MR: Nice. Then you had Bernie come on for the song, "Bus Stop." Can you tell us how that came about?
AC: Well, Eric Haydock left the group and we needed somebody to replace him really quickly because we were in the midst of recording and doing live shows. As it turns out, Bernie was around and he had worked with Tony Hicks and Bobby Elliot in a previous group called The Dolphins. He fit in right away. He was a very heavy and laid back bass player and that's what we needed. He was quite different from Eric.
MR: Yeah. That song became quite a classic in the US. Why do you think that is?
AC: It's just one of those classic songs that lasts forever. It was written by a guy named Graham Gouldman, who brought it to Graham when we were looking for new songs. The two songs that we took from him were that one and "Look Through Any Window," which wound up being a big hit here in the States.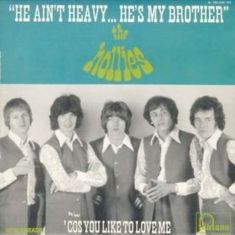 MR: Let's talk about some of your other hit songs, like your anthem "He Ain't Heavy, He's My Brother." Can you tell us the story behind that one?
AC: Well, Tony Hicks used to go around to publisher's offices trying to pick up songs to play for Ron. One day, he came upon the song on a publishers desk and asked the publisher what the song was like and he said, "You won't like this one. It's a ballad." But Tony listened to it anyway and he really liked it. So, he came back and played it for us in the studio and we said that it was slow, but it was great. The lyrics were fantastic, and it actually meant something, so we knew we had to give it a try. It was very slow in taking off, but when it did, it was so big.
MR: I would say it's one of the great pop records of all time.
AC: Fancy being the guy that sang that. (laughs)
MR: (laughs) Can you tell us about "Long Cool Woman In A Black Dress"?
AC: Roger Cook was a great friend of mine, and we used to write a lot of songs together. That particular song we weren't really taking very seriously. We used to meet at the studio and have a bottle of brandy and mess around with tunes and such. About 15 minutes after we started writing this song, it was over, done, and written and I thought, "Wow, that was quick." So, I brought it back to the studio and played it for the guys and the guys thought it was a great album track. They told me to play the guitar and sing, which I did, and again, the whole song was recorded in less than 30 minutes. I did one take of vocals and guitar, and the guys said we should leave it like that because it didn't need any more. It was one of those songs that had those Hollies harmonies and it went on the album. The next thing I knew, I had someone ringing me from the States saying that they wanted to publish the song because it was racing up the charts. We didn't even dream that that song would be as big as it was. It was just one of those songs that came out of the ether and it's a classic.
MR: I think for many guitar players, it's still mandatory to learn your guitar hook.
AC: Everyone tries. (laughs) We were being inducted to the Rock 'n' Roll Hall of Fame a couple of years back, and one of the posh guitar players that was playing there as well came up to me and asked me how I played that guitar lick because he couldn't figure it out. And after I showed it to them, they were amazed at how easy it was, and they were making it so difficult.
MR: That's great. It's also great that you guys were inducted into the Rock 'n' Roll Hall of Fame. How do you feel about your career and that of The Hollies?
AC: Speaking for myself, I think that I am just one of the luckiest guys in the world to be able to have done what I did and enjoy it. I got paid for something which I love to do, and had some great success. But, as I tried to tell my grandchildren who are now playing guitars and such, you have to be in the right place at the right time for these things to happen. The Hollies were and what followed after that was a combination of people getting together to make great music, and the audiences actually going out and buying it and putting us where we were. It's not just us five guys, there are a lot of other people that had to be in the mix. I'm glad because everyone seems to know The Hollies, and they know us for the music. I mean, I walk down the street now and people haven't a clue who I am, which is nice. But when I'm in America and they play "Long Cool Woman..." in the store, I can't help but enjoy how much everyone enjoys the music. What a great thing to have achieved.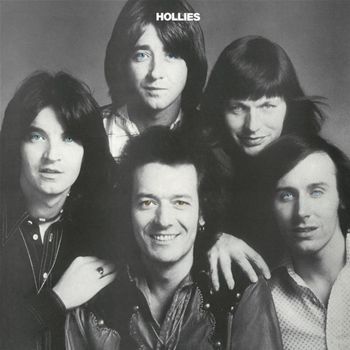 MR: And we can't forget to discuss another song everyone loves, "The Air I Breathe," from another terrific album, the self-titled The Hollies.
AC: Right. That one was originally recorded by Phil Everly, and Ron Richards' secretary played it for me because she thought it was a great song and that The Hollies should do it. I loved the song, so I took it to Ron again and we wound up putting it down and having another great hit. That's one of the only songs where you can hear the first note and know exactly what song it is.
MR: That's right. We also know, "Stop, Stop, Stop" because of that banjo part.
AC: Yeah. The first time we came to America, we played at this theater in New York and we were on with Soupy Sales...remember him? (laughs) Little Richard was also on the bill, and Jimi Hendrix, who played for Little Richard at the time, and tons of others. One of those nights, we went out to a club owned by the guy who was producing these shows called "The Round Table" and there was a Turkish belly dancer in there doing her bit. That's where we got the idea for the song "Stop, Stop Stop." The lyrics were swimming round in our heads, some of it we even wrote in a taxi. The idea of it was to get this Turkish theme by using the banjo and it worked very, very well.
MR: There was a period for The Hollies when there was an absence of a certain Allan Clarke. What happened?
AC: Well, when I was writing the songs of Roger Cook before "Long Cool Woman..." was a hit, I was playing with the idea of doing some solo stuff, and I had all of this material that I needed to do. I approached the guys and said that I had some stuff that we weren't recording so I wanted to record it myself. I think that what they thought was that if I had any success of my own, I would leave the group like Ryan did and they weren't really willing to put up with that, you know? So, I was told it was either stay with the group or leave the group and record on your own. I decided to leave and went into the studio and started doing my own stuff. The guys found another guy to replace me, and I thought he had a great voice. They had about three hits with him. He reminded me a lot of Scott Walker, but unfortunately for The Hollies, he didn't quite have the presence on stage that I had. After about three years, they all came back to me and asked me if I would like to come back to the group and I accepted because I never wanted to leave in the first place.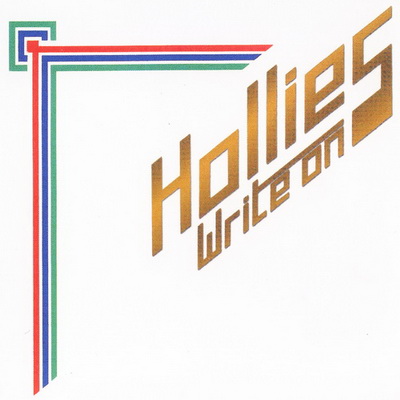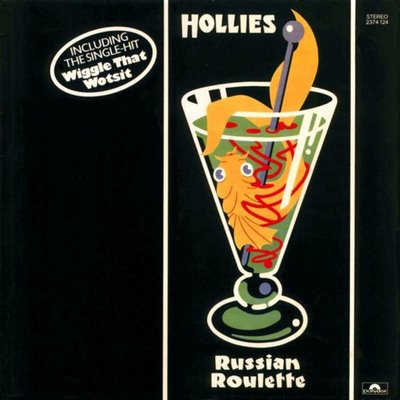 MR: The Hollies' seventies albums were terrific for the era. And have we spoken about that masterpiece from Russian Roulette, "Wiggle and Wotsit" yet?
AC: That was a terrible song! (laughs) I don't like to say that I had anything to do with the writing of that song, honestly. (laughs) It was a fun song. We were experimenting with different sounds and different ways of writing songs. That's what those albums were more or less about. I thought the album A Crazy Steal was beautiful. We thought that we had a chance of getting hits with the newer songs we were making because they were different and more in the American way, but it wasn't meant to be. The songs are still there though, and they still sound great.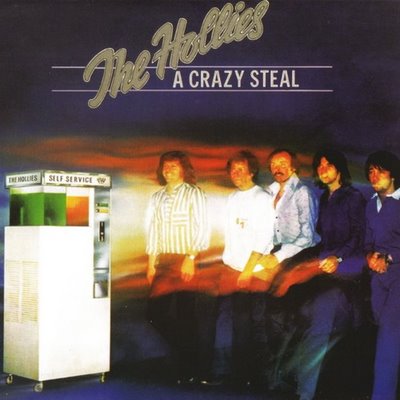 MR: Allan, with all of the success and experience that you've gained over your life and extensive career, is there any advice you would give to a new artist?
AC: (laughs) I suppose it would be the same advice that I am giving to my 18-year-old grandson who is a brilliant guitar player and songwriter. I tell him that the reason it all happened as it did is because I was in the right place at the right time and I was doing it for fun. It just happened to turn into a career without me doing anything to promote it at all. It doesn't happen like that for everyone. What you've got to do is keep your feet on the floor and do the best that you can in anything that you do. Don't make the music the most important thing and think you're going to be number one; you have to just enjoy your music and I hope that it can happen for people the way that it happened for me.
MR: Now that The Hollies have all been reunited for the release of this DVD, do you think there's any chance of you doing anything else together?
AC: No, I don't think so. I'm working on this project with Graham, and the other guys are working away in England somewhere. I left the group 10 years ago, and one of the reasons I left was because I wasn't able to hit the high notes anymore. I figured I would rather be known for what was than as someone who tried to struggle on for too long. My wife was also diagnosed with cancer in 1999 and we decided that it was time I put my guitar away. We thought we'd just spend the rest of our lives hoping the cancer would go away, which it did and she's doing beautifully.
MR: Beautiful, Allan, I'm happy for you both. Thank you so much for spending this time with us, we could talk about so much more.
AC: I could talk for the rest of the day about things that happened in our careers...the reason why Graham left, how we met and stayed friends, because, as I said, we've been friends for 63 years and will be for many more. I will actually be seeing him later this year because we are being given Buddy Holly guitars by an organization called The Buddy Holly Guitar Organization that has made 25 copies of his favorite guitars. Graham and I both get one.
MR: I hope you both enjoy them for many years to come. Thank you again for your time and conversation. It was an honor.
AC: Thank you, Mike for having me. The honor was all mine.
Transcribed by Evan Martin
SUBSCRIBE TO & FOLLOW ENTERTAINMENT
HuffPost Entertainment is your one-stop shop for celebrity news, hilarious late-night bits, industry and awards coverage and more — sent right to your inbox six days a week. Learn more