Nirvana - Live At Reading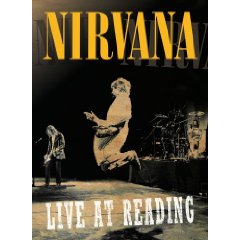 Nirvana's August 30, 1992, performance at Britain's Reading Festival is considered to be one of the finest moments in rock history, and after mostly ragged bootlegs have circulated for years, finally, a clean, color-corrected, official version honoring that legendary event is now available. Live At Reading presents the band at its fiercest, performing practically everything from their grunge classic Nevermind, Bleach nuggets, and fan faves like "Spank Thru" among others. Cobain, Grohl, and Novoselic even foreshadow In Utero by playing soon-to-be familiar titles such as "Dumb" and "All Apologies." Overseen by post-Nirvana camps with DVD producer/rock enthusiast Jeff Fura, the package is handled meticulously from its tape sourcing through its 5.1 mixes, and the chosen camera angles and edits are all outstanding.
Having come into its own, Nirvana is amazingly self-confident here, and its energy sets even overplayed songs (by that point) such as "Smells Like Teen Spirit" on fire. For a quick example, check out the show's promo clip of "School" that's making its way around the net. It's a great three minute example of the DVD's editing and style, with Kurt Cobain owning that stage and crowd like the superstar he and his band mates had just become. Though one could pile on even more superlatives by describing what is going on song-to-song across Live At Reading, let's just say that, collectively, they tell the story of one of grunge's greatest hours (plus thirty). And although it's a live album, this probably should be the first place newcomers stop to get the full experience of the natural genius of Nirvana. (Also available on vinyl, and perfectly timed with the releases of Bleach Deluxe Edition and Foo Fighters' Greatest Hits...) Start Here: "Breed," "School," "All Apologies," and "Tourettes."
DVD
1. Intro
2. Breed
3. Drain You
4. Aneurysm
5. School
6. Sliver
7. In Bloom
8. Come As You Are
9. Lithium
10. About A Girl
11. Tourette's
12. Polly
13. Lounge Act
14. Smells Like Teen Spirit
15. On A Plain
16. Negative Creep
17. Been A Son
18. All Apologies
19. Blew
20. Dumb
21. Stay Away
22. Spank Thru
23. Love Buzz
24. The Money Will Roll Right In
25. D-7
26. Territorial Pissings
27. Credits
CD
1. Breed
2. Drain You
3. Aneurysm
4. School
5. Sliver
6. In Bloom
7. Come As You Are
8. Lithium
9. About A Girl
10. Tourette's
11. Polly
12. Lounge Act
13. Smells Like Teen Spirit
14. On A Plain
15. Negative Creep
16. Been A Son
17. All Apologies
18. Blew
19. Dumb
20. Stay Away
21. Spank Thru
22. The Money Will Roll Right In
23. D-7
24. Territorial Pissings
Michael Jackson's This Is It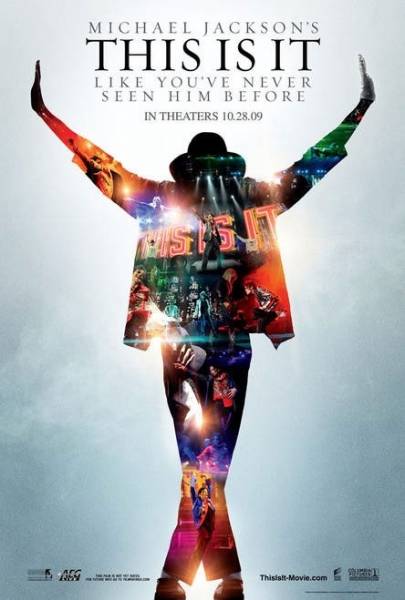 The saddest thing about one of the great musicals, All That Jazz, is that choreographer Joe Gideon--a pharmaceutical-dependent talent with a controversial lifestyle--dies before his Broadway masterpiece is to debut (which, of course, it never does). Sound familiar? This is the heart-wrenching tragedy that is the reality behind Michael Jackson's This Is It, though there isn't one maudlin scene to capitalize that fact throughout. This musical, behind-the-scenes documentary filmed in Los Angeles' Staples Center traces virtually all aspects of Jackson's would-be extravaganza, from choosing the dancers to rehearsing the music, from a glimpse of the "toasters" (stage catapults that shot dancers into position) to the cherry picker that lifted Jackson above the stage, and from his brilliant dance moves with the extremely gifted troop to his casual vocal riffs that, even in their most throwaway moments, bested many r&b-sters half his age.
The result of his being both the show's creator and ultimate director (as displayed in many of the rehearsal shots), Jackson's creative fantasies, musical and visual, were celebrated with magnificent excess. We're treated to insider looks at how the various interactive films were created, for example, "They Don't Care About Us" that featured what looked like thousands of futuristic soldiers simulated from just three cast members; "Smooth Criminal" that had Jackson convincingly face-off with Humphrey Bogart in The Big Sleep; a "Thriller" projection that was more over-the-top than can be explained here; and the clip for "Earth Song"--with its main messages of anti-deforestation and respect for the planet--that took a shocking look at the world's impending crises from a child's perspective.
Sometimes, during Jackson's rapport with director Kenny Ortega and musical supervisor Michael Bearden, you see some pandering to the man-in-charge, but one can forgive that considering the artist took a bit of a taskmaster approach in his reach for perfection. He sometimes scolds with love, but he also takes criticism, when properly phrased, pretty well. A great rehearsal scene comes with Jackson trying his best to describe to Bearden how he wants "The Way You Make Me Feel" groove and drag a little, his intervening when the music doesn't quite tramp enough. And Jackson's interactions with ladies throughout was very natural, especially with rock guitarist Orianthi who dangerously flirted with Eddie Van Halen prowess during the duo's play on "Beat It." But the movie might be at its best during Jackson's last couple of songs, especially on "Billie Jean," it relying on his pure talent, not technology, ending with all but a standing ovation from the cast.
The stage was Jackson's true home, and the film shows him at his most comfortable and most believable, something we hadn't seen from this artist for many years. Considering how and why it was assembled, Michael Jackson's This Is It never comes off exploitive, just as a fantastic view of The King Of Pop that will surprise and possibly change the opinions of many.

Glee - Glee: The Music, Volume One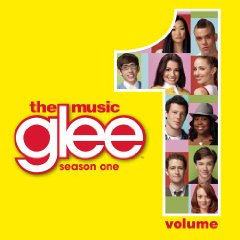 Let's face it. We're coming to the end of The Age Of American Idol, and what's "needed" is something new to fill that "even I can be star" void. Ryan Murphy's Glee and as-yet-to-be-invented karaoke-based shows probably are the future of mass self-gratification, with this soundtrack pioneering that not-so-brave new world. It's dork-rock at its finest, although many will find themselves wondering, "Did 'Gold Digger' have to sound like Kidz Bop on steroids?" or "How could anyone do that to Billy Idol's "Dancing With Myself'?" or "Why do the singers on Queen's 'Somebody To Love' revamp sound like the seventies' cast of Godspell?" (Speaking of Stephen Schwartz, Glee: The Music, Volume One's charming finale, a take on Wicked's "Defying Gravity," does actually satisfy in an off-kilter-Broadway kind of way.)
Amidst the "relax, it's all in good fun" moments is a cute version of Ebb & Kander's "Maybe This Time," a decent swing at Rihanna's "Take A Bow" and REO Speedwagon's "Can't Fight This Feeling" (though the hyper-compression and pitch correction on Matthew Morrison gets annoying), and a strangely convincing read of Neil Diamond's "Sweet Caroline." Then there are The Supremes' "You Keep Me Hangin' On" that, unfortunately, is modeled after Kim Wilde's re-record, and "Bust A Move" that is exceptionally soulless. But it's supposed to be, and even if that's not Glee: The Music, Volume One's intention, it's not for us anyway, it's for our kids, though it just might bring some harmless happiness into our own hipster lives. Go Rachel (Lea Michele). Start Here: That's okay, you decide...
Tracks:
1. Don't Stop Believin'
2. Can't fight This Feeling
3. Gold Digger
4. Take A Bow
5. Bust Your Windows
6. Taking Chances
7. Alone
8. Maybe This Time
9. Somebody To Love
10. Hate On Me
11. No Air
12. You Keep Me Hangin' On
13. Keep Holding On
14. Bust A Move
15. Sweet Caroline
16. Dancing With Myself
17. Defying Gravity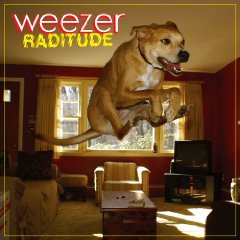 "The moon was shining on the lake tonight, the Slayer T-shirt fit the scene just right..." starts "(If You're Wondering If I Want You To) I Want You To," and it's all so very girl-boy, pop-punk-emo, with a guest Beatles affectation and a trip to the girlfriend's mom and dad's house. This is pretty much Raditude, and the new album seems to borrow from both sides of Weezer--pre- and post-Green--though its lyrics, as you can see from the above, still find Rivers and company celebrating adolescence with much exuberance. Producers Jacknife Lee and Butch Walker treat the material as if it already was in the Top Ten, emphasizing big fat frat hooks over anything resembling a nuance. Considering Rivers and the boys' ability to outsmart everyone on the pop-logic field while still playing pretty hard, tracks like "Girl Got Hot" and "In The Mall," though cleverly titled, seem a little so-so. It's nice to have the goofiness back (nice album cover), but it might have been better to mold it a bit more age-appropriate, considering that Weezer's audience has matured a little (actually, a lot). Sure, Raditude is very good, it's a lot of musical fun, and its quality still dwarfs many of its competitors. But it's also 2009, and we already own Blue, Green, and Pinkerton. "Can't Stop Partying" indeed. Start Here: "(If You're Wondering If I Want You To) I Want You To" and "I Don't Want To Let You Go"
CD 1
1. "(If You're Wondering If I Want You To) I Want You To"
2. I'm Your Daddy
3. Girl Got Hot
4. Can't Stop Partying
5. Put Me Back Together
6. Trippin' Down the Freeway
7. Love Is the Answer
8. Let It All Hang Out
9. In The Mall
10. I Don't Want To Let You Go
CD 2
1. Get Me Some
2. Run Over By A Truck
3. Prettiest Girl In The Whole World
4. Underdogs
Bee Gees - Ultimate Bee Gees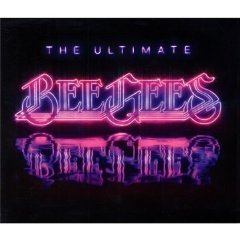 Despite this being the umpteenth hits collection on the band, Ultimate Bee Gees might be the best one yet. The package surprisingly includes red-headed step-tracks like "Boogie Child" and "Spirits Having Flown," and it adds live versions of "Heartbreaker," "Islands In The Stream," and "Guilty" to the Bee Gees lexicon. A couple of quibbles might be that there are radio-friendly charters like "Edge Of The Universe" that never get their due, and where was the luv for "How Deep Is Your Love" that was placed onto the second disc where mostly oldies were gathered?
If you're on the fence about picking up Ultimate Bee Gees, its time-capsule of a DVD alone makes it worth the purchase. It contains a few of the group's vintage, international TV appearances, and a run of era-centric promo clips like the stoic "New York Mining Disaster 1941," and a disco-drenched batch that includes "Stayin' Alive" and "Night Fever" that will have you back in your white, bell-bottomed jumpsuits, jive talkin' in no time. Start Here: "You Should Be Dancing," "Nights On Broadway," and "Night Fever"
CD1
You Should Be Dancing
Stayin' Alive
Jive Talkin'
Night On Broadway
Tragedy
Night Fever
More Than A Woman
Fanny (Be Tender With My Love)
Spirits Having Flown
If I Can't Have You
Boogie Child
Love You Inside And Out
You Win Again
One
Secret Love
Alone
Still Waters (Run Deep)
This Is Where I Came In
Spicks And Specks - Live
CD 2
1. How Deep Is Your Love
2. To Love Somebody
3. Words
4. How Can You Mend A Broken Heart
5. Too Much Heaven
6. Emotion
7. Lonely Days
8. Run To Me
9. Love So Right
10. For Whom The Bell Tolls
11. I've Gotta Get A Message To You
12. New York Mining Disaster 1941
13. Massachusetts
14. I Started A Joke
15. World
16. First Of May
17. Holiday
18. Don't Forget To Remember
19. Islands In The Stream - Live
20. Heartbreaker - Live
20. Guilty - Live
DVD
1. Spicks And Specks (Bandstand Australian TV 1966)
2. New York Mining Disaster 1941 (Promo Clip 1967)
3. Massachusetts (Top Of The Pops UK TV 1967)
4. I've Gotta Get A Message To You (Idea TV Special 1968)
5. Tomorrow Tomorrow (Promo Clip 1969)
6. Lonely Days (Promo Clip 1970)
7. How Can You Mend A Broken Heart (Whitaker's World Of Music 1971)
8. Run To Me (In Session US TV 1973)
9. Jive Talkin' (Promo Clip 1975)
10. Night Fever (Promo Clip 1977)
11. Stayin' Alive (Promo Clip 1977)
12. How Deep Is Your Love (Promo Clip 1977)
13. Too Much Heaven (Promo Clip 1979)
14. For Whom The Bell Tolls (Promo Clip 1993)
15. Alone (Promo Clip 1997)
16. Still Waters Run Deep (Promo Clip 1997)
17. You Win Again (Promo Clip 1987)
18. One (Promo Clip 1989)
An Interview With Rickie Lee Jones
Mike Ragogna: What's the story behind the album title Balm In Gilead?
Rickie Lee Jones: There's a remark in the Old Testament that's a list of things... "Is there no this, is there no that, is there no balm in Gilead to heal my people?" So the implication was that the town of Gilead made a wonderful balm for people. Out of context, for me, it takes on a lot of meaning since my people are suffering pretty terribly. I was listening to this record and thought to myself, "Every time I listen to it, I feel a little better when it's over. It's kind of nice for my heart." That's how I came to the title, and music is kind of like a balm for us, it soothes and eases us.
MR: You approached this album in a very personal way, starting off with "Wild Girl," a song about your daughter.
RLJ: "Wild Girl," oddly enough, was started back in '86. It was one of the first songs I wrote for Flying Cowboys. I was expressing some kind of feeling of a person whose life had gone wrong, telling her that all those things she dreamed of, she could still bring them back. But I could never finish it. I had the first verse, I had the ending, but I could not finish the song, and I'm talking about twenty-five years of writing a third verse. So when I went to do this record, which became a record for all the wayward songs that had never been finished, it was the very last song I did. It was done at the end of the night after I'd finished all the other things. At about eight or nine o'clock, I said, "Okay, let me just put this song down because I promised myself I'd do it and we have a couple hours." Then I made up the last verse, there it was. It waited for the right moment, I guess, to be finished.
I did just two takes, picked one, and in two hours, I put on the other guitar, the backgrounds, and the keyboard. Then I booked myself two more days at Sheldon's (Carriage House, LA), and tried to put the drums on with Don Huffington who's a pretty good drummer. But I heard something in my head all those years that I couldn't express to him. So, late at night, when everybody was gone, I sat behind the drums and put them on. But my favorite part is the horns. When the horns enter, I'm transported right back to when I wrote the song. It's like a Welcome Back, Kotter. It caught this moment in time for me that totally crystallized. It just lasts for a few bars, and it's just perfect happiness for me.
MR: Do you think it's reminiscent of songs from your first album?
RLJ: Yeah! It's from right then. I don't know what the phenomenon of it is, it's like a plant we took from another time and it's growing. And it connects so gracefully. You can't recreate what it was, and you can't do it from here...meaning 2009. But somehow, because it had begun back then, I was able to finish it. I'm so tickled with that song, especially because, when it was finished, I could give it to my daughter.
MR: What was her reaction?
RLJ: You know, I had played her "Bonfires," and she had to cry. She doesn't like to cry, and my songs make her cry a lot, so she probably just sits there and waits for me to stop. You know, it's like, "Please mother, don't make me cry anymore..." (laughs)
MR: You recorded a song written by your dad, "The Moon Is Made Of Gold." What do you remember about your dad and his music?
RLJ: Most of my memories with my dad are musical memories. My dad worked a lot, and we didn't see him a lot. Every once in a while, my uncle would visit from California, bring his guitar, and there would be laughing in the house. I just remember those times, it was so exciting...the cousins would come, and there would be singing because they were the sons of Peg Leg Jones. They were very proud of their father, and they would go through the scrapbook, and they'd sing the old songs in harmony. My dad seemed to be the main singer, but my uncle did pretty well. And they had made a record of it in a train station--they used to have these record machines, it was just like a photo booth. So they went in and made a record, and we had that record all my life.
In the solo, my Uncle Bob whistled, and when we went to record this, (guitarist) John Reynolds had never heard the song before. (John) whistled the solo, and it was so moving, but not in a sentimental or sad way. I felt like they were there, and the song was finally gonna be heard by people as it had always been sung to me as a kid--with happiness and sweetness.
MR: You mentioned this was an album of wayward songs, but it also seems like an album of wayward souls. In "Eucalyptus Trail," you write, "All my old friends have gone underground...they fell so hard, I'm the last of my kind." And its chords and approach seem to conjure "Traces Of The Western Slopes" and "Weasel And The White Boys' Cool."
RLJ: It is that dark place, totally. It was started in 1996 or 1997...I think a lot of the songs were started when my heart was being broken. "I am the last of my kind in this town"--I think of me, I think of Charles Bukowski or any of us dying breed. Or "Out in the yard"--my parents standing out in the yard with a hose. That's how I see it. I go, "What's wrong with this picture?" (Bukowski's) kind, "They fall so hard" out of Heaven and land in Hell, they bypass me totally. You're right, in my mind, it's that same place, the edge of my consciousness, where the Western Slopes are, where there's a sea and a road, and the soul decides which way it goes...wagon wheels are turning. There's no moral to the story, rather, they're pictures.
MR: Do people often ask you about the stories behind your songs?
RLJ: Sometimes I worry that people would like to have me tell them why I'm writing it, what for, what the moral of it means, but I can't do that with all the songs.
MR: Is "Bonfires" about anyone in particular?
RLJ: It was a friendship that died, and it was a really hard time for me. So, I made somebody who was strong enough to deal with it, and "she" sang that song. I think, sometimes, that's what these songs are--they're little, invisible friends.
MR: What was it like recording with guest artists like Vic Chesnutt and Ben Harper?
RLJ: I toured with Vic, he's opened shows for me, and I kind of knew him and watched him sing, and I remembered what a glorious voice he had. I didn't know if he and Victoria (Williams) had sung together, but I thought their voices would be perfect. So, I put them on "His Jeweled Floor" to be a kind of choir of angelic Protestants. Ben, I met, but I didn't know him. He's so handsome, it's impossible to be around him. And he's also a nice person. Bill Frisell worked on "Eucalyptus Trail" when we were doing The Evening Of My Best Day, and I'd subsequently done a few shows with him. He's an incredibly gentle, nice guy. And I liked that they come from different genres.
MR: And you played almost all the instruments on "The Blue Ghazel."
RLJ: Yeah, I didn't play the organ, but I played quite a few of them. Actually, the guy who played the organ and accordion is going to be playing with me on tour. He's really incredible. He's got an accordion with his name on it: "Joel Guzman." I'm going to have a really lovely, lovely band, and I'm excited because they're singers, and I haven't gotten to work with singers in so long, so that's gonna be fun.
MR: Balm In Gilead includes a beautiful, socially conscious song, "The Gospel Of Carlos, Norman And Smith." Can you explain what inspired it?
RLJ: It was written last September or October when I first went over to (producer David Kalish's). It was the turning point because, before that, this was going to be a cover record. Obama wasn't elected yet, and I had some trepidation, personally, about using any kind of race reason to do anything. I was watching the culture and watching the treatment and use of language with women, like it was okay to talk about what Hilary was wearing. She was a politician, not a model, but they're discussing her clothes, and I'm thinking how they commit these social atrocities again and again and again.
I'd been drawing from this well of black culture (since) around 1970. This moment, it was like some magic took place because, before this time, it's an oppressed addendum to a white culture. Magically, I don't know how it happens, but they seem to become unified, and symbolize, to me, what I can be, (my) having come from such a fragmented family. I would look at them and go, "Wow, I could have a family like that. We could protect ourselves, and recreate ourselves in a picture of love and dignity. You're not gonna hurt me anymore." So, I made up this whole thing in my mind, and I musically draw from that well all the time. I was thinking of Tommie Smith and Juan Carlos, and the Australian who's never mentioned who stood by them at that moment. We don't know it, but he was wearing a badge of racial unity. He didn't raise his fist--that would have been a pretty egregious thing to do at the time. But he did stand with them, so I was thinking, "I'm standing with them too."
I thought, "Guys, you all looked the other way for eight years when Bush was here, and now that he's out, NOW you don't like him? Where were you when he was in!" You know, who's to blame for not standing up to them when it wasn't in style. It's a loving tribute to those who stood against the tide of what was acceptable, and helped reshape the river to one that led to a black president's being elected. And I might add that he didn't steal the election like the guy before him, it was kind of exciting and hopeful.
MR: So this has been a very fulfilling experience?
RLJ: Everything about the record has been a really wonderful unfolding in the finishing of things that were begun long ago.
Rickie Lee Jones - Balm In Gilead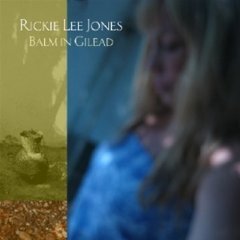 Tracks:
1. Wild Girl
2. Old Enough
3. Remember Me
4. The Moon Is Made of Gold
5. His Jeweled Floor
6. Eucalyptus Trail
7. The Blue Ghazel
8. The Gospel of Carlos, Norman and Smith
9. Bonfires
10. Bayless St.
Check out this HuffPost exclusive of Rickie Lee Jones' new video "Wild Girl":
An Interview With Author Donald S. Passman
Mike Ragogna: You've written the definitive book on, well, All You Need To Know About The Music Business. How did you initially get into the biz?
Donald Passman: I actually did it on purpose. I grew up around it because my stepfather was a disc jockey, and I played instruments all my life. I had a band in college and Law School, and I figured out that by being a music attorney, I could be in the music business and I could eat regularly.
MR: Where did you first work as an attorney?
DP: I first started out working for a tax firm, bizarre as that sounds, because they wanted to go into the entertainment business, and I could be on the ground floor of their building a practice. But it became pretty clear within a year or so that it wasn't going to work out, so I came over to this firm (Gang, Tyre, Ramer & Brown) and have been here ever since.
MR: Who were some of your first artists?
DP: Well, the first artist who you would have ever heard of is Ray Parker Jr. He came in when he was seventeen or eighteen years old. And then the first major artist I had was Heart, and then the next was Tina Turner. That was when I kind of hit a stride.
MR: What inspired you to write your book?
DP: I taught a class at USC in their Continuing Education program, it was for lawyers and accountants, and people already in the business and a few younger people that wanted to be. One year when I finished it, I realized my class teaching notes were the outline of a book. I always wanted to write a book because I'd always loved writing, so I grabbed a Dictaphone and started talking, and a year-and-a-half later, I had a book.
MR: There have been many updates to your book. When was it first published?
MR: And ever since that first printing, this really has been the bible for the music business. How often do you update it?
MR: What do the biggest changes in the music business involve--new technologies or how the rules and legalese are evolving?
DP: Well, they're pretty much intertwined. Some of the legalese is not as complicated as the way the technology has disrupted the business, and how the whole fundamental nature of the business has to metamorphosize to reinvent itself because it's been in such distress over the last few years. We are starting to see glimmers of how that's going to work, and I think the potential of the technologies are huge because we can get music to people who would have never gone into a record store.
MR: Between what years did you have to upgrade your book the most?
DP: Actually, these last three. The update before was pretty substantial, but this one was even more so because there have been really radical changes in the business. Apart from the new technologies which are now far more prevalent than they were three years ago, we've got all these 360 deals. In order to survive, the record companies are requiring a piece of the artist's non-record income. Nobody likes it from the artist's point of view, but if you want to deal with a major company--unless you've got King Kong bargaining power--that's going to be part of it.
MR: Which other areas needed a lot of updating?
DP: Most of them had to do with technologies, and webcasting and the new rulings. In fact, as late as July, I had to rewrite a section because the industry--the webcasters and the association on the record side--came to an agreement on webcasting that came up with a new set of rules that I had to include.
MR: What is some practical advice for a new artist? What should they be focusing on?
DP: Well, the first question--and I deal with this in the update--is do you need a record company any more? And the answer to that is, as with many things in life, it depends. But if you're a mainstream artist, at least as of today, nobody has really broken through on a major level without a record company behind them. Now, that may change in the future, but as of today, that's the case. On the other hand, if you're a genre artist and you just want to sell to your hardcore fans, you may not need a record company because the piece they take may be far more than you would make by keeping all of it and doing it yourself. Artists have become really good at self-promotion and building themselves these days, in some ways, better than the record companies, because they do it on a grass roots level.
MR: Do you foresee most artists having to handle their own growth, business, and development, then hit the labels for their ultimate success?
DP: I think that's very much the case. I think the better story that an artist can build before they go to a label, the better chance they'll have on getting signed. And the labels are in distress. Their staffs are cut, they want to take fewer risks than they did before, they're paying less money. So the more you can build on your own and the better your product looks, the easier it'll be to sign, and you'll get a better deal.
HOT OFF THE PRESS (RELEASE):
INNOVATIVE i4c CAMPAIGN™ PARTNERS WITH SARAH MCLACHLAN'S 2010 LILITH TOUR

PARTNERSHIP TARGETS $3 MILLION INVESTMENT TO BRING FUNDS AND AWARENESS TO THE TRIPLE BOTTOM LINE SECTOR TO DRIVE SOCIAL CHANGE
Today, the innovative i4c Campaign™, an initiative of the holding company TouchPoint Trust Group, announces its first partner in the movement to build a better future: the 2010 Lilith Tour. Lilith Fair founders Sarah McLachlan, Dan Fraser, Marty Diamond and Terry McBride have targeted a $3 million investment partnership for the Lilith i4c Campaign. i4c (denoting "i4c a better tomorrow") is an investment model that aims to drive awareness to the importance of supporting the triple bottom line business sector--companies that focus on people, planet and profit.

Founded by Casey Verbeck, TouchPoint is working closely with members of the Arts and Entertainment community, high net worth offices and foundations to drive investment capital to change-making, socially responsible entrepreneurs in high impact business sectors including Lifestyles (green consumer products, natural foods and organics) Renewable Energy and Emerging Markets (rebuilding third world economies and supporting minority entrepreneurs domestically). By joining forces with TouchPoint's i4c Campaign, Lilith will continue to expand its mission-related focus and provide an opportunity for fans to participate in the movement to take control in driving social change.

McBride explains, "By contributing a portion of Lilith's profits to a for-profit campaign now, we are creating a sustainable way to fund Lilith's non-profits in the future." In addition, Lilith will encourage fan donations to the i4c Foundation and provide an i4c Village, which will travel to each site of the tour. By featuring guest entrepreneurs on tour, the Lilith i4c Campaign will educate the public on cutting edge innovations and encourage community participation. (Find out more details at http://www.lilithfair.com/i4cCampaign)

Of the i4c Campaign, Verbeck says, "We live in a time where we all have to ask ourselves how can we contribute to a better tomorrow. The time is now for us to come together and support leaders who have the passion, products and services to truly reshape tomorrow. These are the individuals who deserve our undivided attention and support."

Casey Verbeck, a former music executive and more recently a social champion with 15 years of experience organizing and advising new business ventures, launched TouchPoint Trust Group and the i4c Campaign with partner Rich Frankenheimer, a 20 year veteran of start up ventures. Verbeck was the Founder and CEO of Partners in Music (1995-2005), a leading boutique entertainment agency with an emphasis on business management and touring. Casey's work has been featured in Time Magazine, The New York Times, Rolling Stone and Billboard, and he has worked closely with many artists and organizations such as Sony, Universal, AEG, Live Nation and Clear Channel. Casey has spent the past 2+ years raising capital and providing go-to-market strategies for a handful of clients associated with the triple bottom line sector.
"I AM... YOURS
AN INTIMATE PERFORMANCE AT WYNN LAS VEGAS"

AN EXTRAORDINARY CONCERT PERFORMANCE DVD AND LIVE CD FROM ICONIC SUPERSTAR
BEYONCÉ

AVAILABLE MONDAY, NOVEMBER 23

ONE HOUR THANKSGIVING TELEVISION SPECIAL TO AIR ON ABC NOVEMBER 26

Music World Music/Columbia Records will release "I AM...YOURS An Intimate Performance At Wynn Las Vegas"-- a concert performance DVD and Live CD that captures a never-before-seen performance from iconic artist, Beyoncé on Monday, November 23.

Filmed at the Encore Theater at Wynn Las Vegas, this extraordinary concert features performances of over 30 songs from Beyoncé's three multi-platinum solo releases, Destiny's Child catalog and a few surprises. This amazing concert includes the #1 hits, "Single Ladies (Put A Ring On It)," "If I Were A Boy," "Halo," "Sweet Dreams" and showcases a gut-wrenching performance of "That's Why You're Beautiful."

Included on "I AM... YOURS An Intimate Performance At Wynn Las Vegas," is a biographical storytelling woven between many songs and exclusive behind-the-scenes footage. "I AM... YOURS An Intimate Performance At Wynn Las Vegas" is Beyoncé's first live CD and fans can also consider the release a greatest hits collection.

Recorded on August 2, 2009 during a sold out four-night stint at the Encore Theater in Las Vegas, "I AM... YOURS An Intimate Performance At Wynn Las Vegas," will be available on DVD (amaray) and Deluxe Edition 2 CD/DVD (digipack) on November 23 and Blu-ray on December 15.

Also available on Monday, November 23 is the "I AM...SASHA FIERCE" Deluxe Edition which will feature five number one hits and two bonus tracks which include "Video Phone (Extended Remix)," featuring Billboard magazine's Rising Star for 2009, Lady Gaga.
MTV will exclusively world premiere the music video for "Video Phone" on-air and online on Thursday, November 5. "Video Phone" will premiere in the US on MTV and MTV.com at 5:30 PM/EST while MTV channels across the globe will premiere the music video in 162 countries following the airing of the MTV Europe Music Awards from Berlin.

According to Billboard magazine, the "Video Phone" debut on the Mainstream R&B/Hip-Hop chart makes "I AM...SASHA FIERCE" the first album in a decade to yield six entries which include "Single Ladies (Put A Ring On It)," "If I Were A Boy," "Diva," "Halo," "Ego" and "Video Phone." Beyoncé also extended her current lead to 13, for most top 10's on the Hot 100 Billboard chart by a female artist this decade when "Sweet Dreams" entered the chart at number eight.

On Thanksgiving night, November 26, the ABC Network will air the one-hour television special, "Beyoncé-I AM...YOURS." It is the first network special from the superstar. The airing is scheduled for 9:00 PM/EST.

Thanksgiving Special Promo Video: http://vimeo.com/7354867

Before wrapping up her 2009 "I AM..." World tour, which recently included dates in Japan, China, and Korea, Beyoncé will head to the United Kingdom this month for several performances, including three nights at the renowned O2 Arena in London. On October 2, Beyoncé was honored as Billboard magazine's Woman of the Year at a luncheon held in New York City. The Woman of The Year honor comes fresh off the heels of the 2009 MTV Video Music Awards where Beyoncé received a staggering nine nominations and walked home with the biggest award of the evening, Video of The Year for "Single Ladies (Put A Ring On It)."

TRACKLISTING: "I AM...YOURS An Intimate Performance At Wynn Las Vegas"

2 DISC CD

DISC 01
HELLO
HALO
IRREPLACEABLE
SWEET DREAMS MEDLEY
IF I WERE A BOY
SCARED OF LONELY
THAT'S WHY YOU'RE BEAUTIFUL
SATELLITES
RESENTMENT
DEJA VU JAZZ MEDLEY
DEJA VU

I WANNA BE WHERE YOU ARE
DESTINY'S CHILD MEDLEY
WORK IT OUT
'03 BONNIE & CLYDE
CRAZY IN LOVE
NAUGHTY GIRL
GET ME BODIED
SINGLE LADIES (PUT A RING ON IT)
FINALE


DVD

ACT ONE: INTIMATE...
SCENE ONE: HELLO INTRODUCTION
SCENE TWO: HALO
SCENE THREE: IRREPLACEABLE
SCENE FOUR: SWEET DREAMS MEDLEY
SCENE FIVE: IF I WERE A BOY
SCENE SIX: SCARED OF LONELY
SCENE SEVEN: THAT'S WHY YOU'RE BEAUTIFUL
SCENE EIGHT: SATELLITES
SCENE NINE: RESENTMENT

INTERMISSION:

DEJA VU JAZZ MEDLEY
DEJA VU
TAP SEQUENCE

ACT TWO: STORYTELLING

SCENE ONE: I WANNA BE WHERE YOU ARE
SCENE TWO: DESTINY'S CHILD
SCENE THREE: BEYONCÉ
SCENE FOUR: SINGLE LADIES (PUT A RING ON IT)

BONUS FEATURE: "WHAT HAPPENS IN VEGAS..."
The Almost - Monster Monster
Amerie - In Love & War
Aqua - Greatest Hits
The Band - Stage Fright (vinyl)
The Band - Cahoots (vinyl)
The Beach Boys - The Beach Boys Today! (vinyl)
The Beach Boys - Summer Days (And Summer Nights!!) (vinyl)
Bee Gees - The Ultimate Bee Gees (double disc)
Andrea Bocelli - My Christmas
James Brown - Triple Feature (reissues)
Michael Bublé - Crazy Love: Special Edition (CD/DVD)
Mariah Carey - Memoirs of an Imperfect Angel (double disc)
Julian Casablancas - Phrazes For the Young
Steven Curtis Chapman - Beauty Will Rise
Alice Cooper - Triple Feature
Deborah Cox - Triple Feature (reissues)
Creedence Clearwater Revival - The Singles Collection [CD/DVD] (double disc plus DVD )
Devo - Q: Are We Not Men? A: We Are Devo! (Deluxe Edition)
Devo - Freedom of Choice (Deluxe Edition)
Eagles - Long Road Out of Eden (reissue)
Kate Earl - Kate Earl
Gloria Estefan - Triple Feature (reissues)
Faust - Faust IV (vinyl)
Michael Feinstein & Cheyenne Jackson - The Power of Two
Dan Fogelberg - Triple Feature (reissues)
Foo Fighters - Foo Fighters Greatest Hits (CD/DVD)
Girls In Trouble - Girls In Trouble
Glee - The Music, Volume 1 (TV soundtrack)
Mike Gordon - Inside In
Grandpa Elliott - Sugar Sweet
Greenwich Village - The Village: A Celebration of the Music of Greenwich Village JJ Grey & Mofro - The Choice Cuts (vinyl)
Kathy Griffin - Suckin' It for the Holidays
Guided By Voices - Suitcase 3: Up We Go Now (4 disc box set)
Halford - Halford III: Winter Songs
Hanna Barbera - Hanna-Barbera Presents Pebbles & Bamm-Bamm Singing Songs of Christmas (reissue)
Isaac Hayes - Shaft (Deluxe Edition)
The Isley Brothers - The Complete UA Sessions
The Isley Brothers - Triple Feature (reissues)
Sean Lennon - Rosencrantz & Guildenstern Are Undead (instrumental soundtrack)
Ryan Leslie - Transition
Vera Lynn - We'll Meet Again: The Very Best Of Vera Lynn
Dougie MacLean - The Essential Dougie MacLean (doube disc)
The Mary Onettes - Islands
Eddie Money - Triple Feature (reissues)
Alison Moyet - The Best of: 25 Years Revisited (double disc)
Nirvana - Bleach (Deluxe Edition)
Nirvana - Live At Reading (CD/DVD)
Now - NOW That's What I Call Music! Vol. 32
The O'Jays - Triple Feature (reissues)
Plumb - Beautiful History: A Hits Collection (double disc)
The Rolling Stones - Get Yer Ya-Ya's Out! 40th Anniversary Deluxe Box Set (4 disc CD/DVD)
REO Speedwagon - Not So Silent Night With REO Speedwagon
Serena Ryder - Is It O.K.
Say Anything - Say Anything
Michael Schenker Group - Live & Loud
Shwayze - Let It Beat
Jessica Simpson - Triple Feature (reissues)
Frank Sinatra - In The Wee Small Hours (vinyl)
Frank Sinatra - Come Fly With Me (vinyl)
Frank Sinatra - Come Dance With Me! (vinyl)
Frank Sinatra - Frank Sinatra: New York (5 Disc CD/DVD box set)
Skunk Anansie - Smashes & Trashes" (doube disc)
Slayer - World Painted Blood
Sly & The Family Stone - Back On The Right Track (reissue)
The Sound Of Music - The Sound Of Music: 50th Anniversary Edition (Original Broadway Cast Recording)
Steeleye Span - A Parcel Of Steeleye Span
Straight No Chaser - Christmas Cheers
The Swimmers - People Are Soft
Ten Years After - Roadworks: Ten Years After Live (double disc)
Tone 7 - Tonality
Carrie Underwood - Play On
Various artists "NCIS: The Official TV Soundtrack, Vol. 02" (featuring tracks by Bob Dylan, Norah Jones, John Mellencamp, Sheryl Crow, Joss Stone, etc.; Hear here; Read here) (CBS, Nov. 3, 2009)
Weezer - Raditude
Hank Williams Sr. - Hank Williams Revealed: The Unreleased Recordings (3 CD box set)
This Blogger's Books and Other Items from...