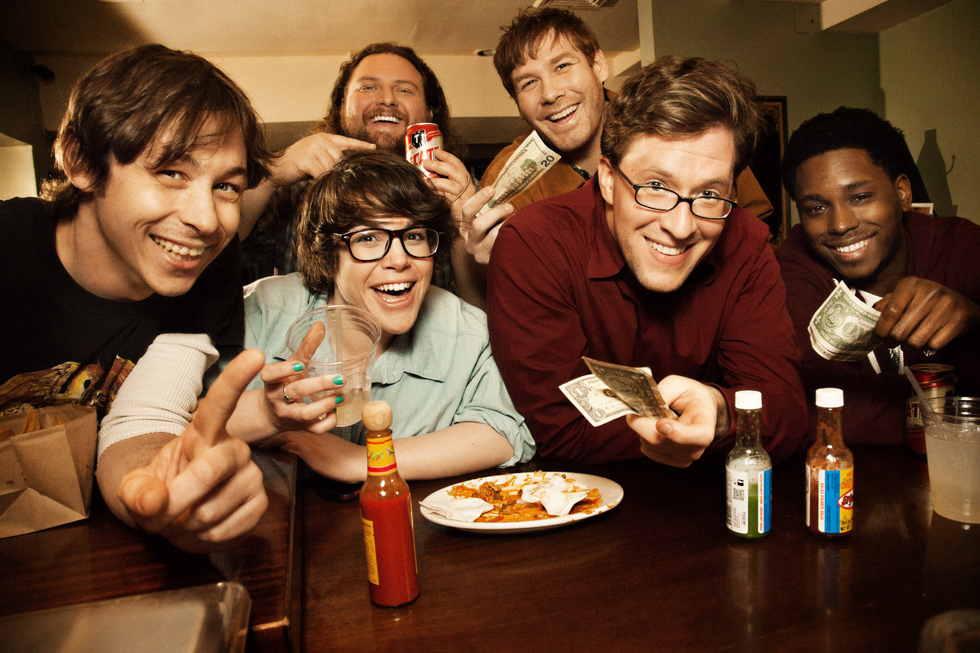 Who:
Cast of The Roundtable of Gentlemen: Marcus Parks, Ed Larson, Jackie Zebrowski, Holden McNeely, Ben Kissel, Kevin Barnett
Where:
The Creek and The Cave, 10-93 Jackson Ave, Long Island City, NY
When:
April 22, 2013
What:
The Roundtable of Gentlemen podcast, an irreverent rundown of the weirdest news worldwide is recorded weekly at The Creek and The Cave. Seriously do not listen to this if stories of alligator attacks, dead varmints as tools of revenge, foul language, and uncouth talk in general are bothersome to you. Do check it out if you love sitting in on a group of long time comedy friends holding forth on all manner of craziness, letting some old stories slip in from time to time.
Also on Monday at The Creek, I caught the end of a fun show with Gary Gulman, Colin Quinn, Rich Vos, Bonnie McFarlane, and Joe List. Click through the gallery for pics.