10 Best Honeymoon Destinations in Africa
For travelers, Africa has it all: iconic wildlife, epic landscapes, ancient wonders, and an incredible variety of cultures that have intrigued intrepid adventurers for centuries! However, this vast and beautiful continent also has it's sweet side, and it's a perfect place for newlyweds looking to experience the ultimate romantic getaway. A honeymoon, after all, is usually a once-in-a-lifetime affair, so why not make it unforgettable?
To help out, we've looked at the photos and recommendations of real travelers at minube.net to find the most stellar honeymoon ideas for couples looking to explore this most diverse of continents. From a candle-lit desert oasis to a dreamy tropical archipelago, here are the 10 best honeymoon destinations in Africa.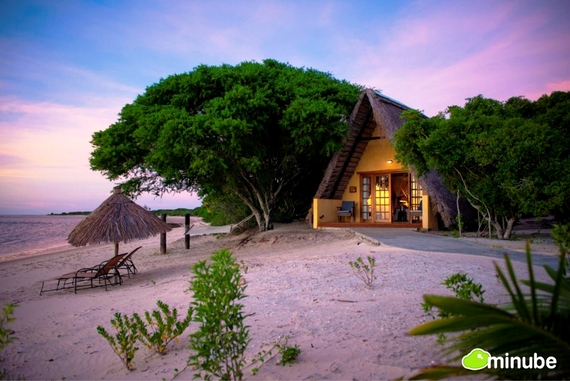 Tofo, Mozambique - While the gorgeous coastal nation of Mozambique might not be everyone's first thought for a honeymoon, the sleepy town of Tofo really does have all the ingredients for a perfect trip. Nestled on a tranquil bay looking out over the Indian Ocean, Tofo is a colonial-era fishing village where the pace of life is syrupy slow and the ocean air is filled with the scent of fresh grilled lobster. It also happens to be the world's premier destination for swimming with whale sharks and manta rays and home to one of Africa's most responsible and sustainable marine tourism industries. (Photo by Luis Torres)
Click here to see more photos of Mozambique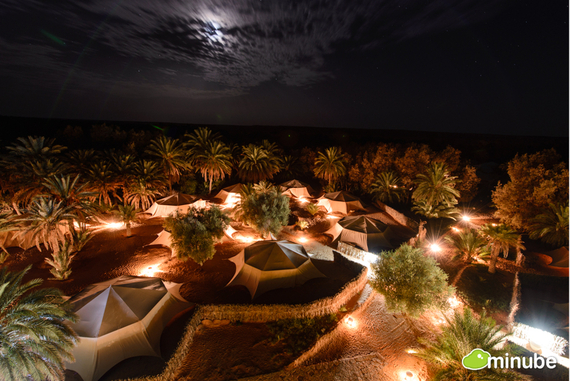 Douz, Tunisia - The golden dunes and unparalleled night skies of the Tunisian desert also make for a surprisingly romantic honeymoon. Those planning a trip should consider starting their Tunisia experience at Yadis Ksar Ghilane (pictured above), a desert encampment which combines the romantic setting of a palm-lined desert oasis with the comforts of luxury desert tents. Douz, often referred to as the "Gateway to the Sahara," is also a popular launching point for excursions to the Jebil National Park as well as off-roading trips to the Sahara. (Photo by Ignacio Izquierdo)
Click here to see more photos of Yadis Ksar Ghilane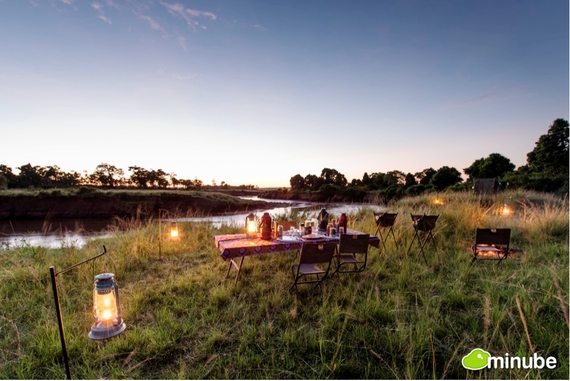 Masai Mara National Park, Kenya - Honeymooners looking for a more adventurous getaway would do good to consider a multi-day route through Kenya's Masai Mara National Park. The Masai Mara, one of Kenya's most popular parks, is home to a stunning variety of animals including the famous "Big 5" of the African grasslands and serves as the backdrop to the world's most awe-inspiring animal migration. Beyond the wildlife and unique local culture, couples can also reserve stays at some of the more luxurious bush camps and spend their evenings sipping gin & tonics riverside or taking an al-fresco shower while the sun sets over the countryside. (Photo by Ignacio Izquiero)
Click here to see more photos of Masai Mara National Park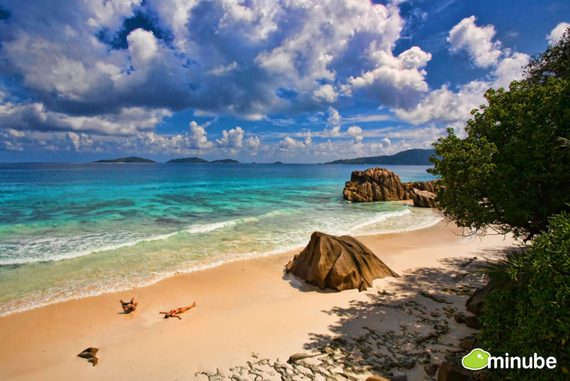 Praslin Island, Seychelles - The Seychelles Islands are a growing African contender on a resort tourism scene traditionally dominated by the South Pacific and the Caribbean. The Seychelles offer the lush vegetation and exotic beaches of any tropical archipelago, but really takes things to another level on Praslin Island; Praslin is a lesser-populated island that's home to incredible and virtually untouched beaches like Gran Ansé as well as the Vallée de Mai Nature Reserve, a UNESCO World Heritage Site that's home to such an incredible variety of plant and animal life that one 19th-century general named it the real-life Garden of Eden. (Manuel Tamayo Martin)
Click here to see more photos of Seychelles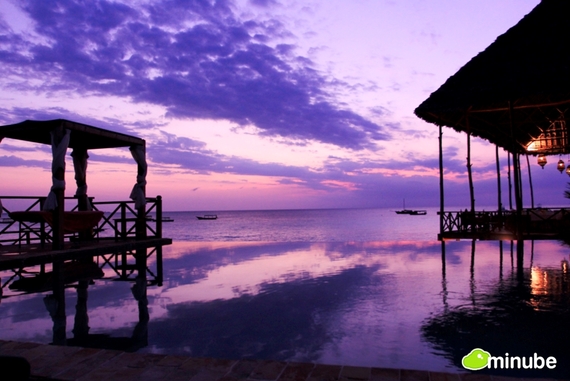 Zanzibar, Tanzania - Few African destinations have the coastal or historical appeal of Zanzibar, a white-sand archipelago off the coast of Tanzania whose historic district of Stone Town is one of East Africa's few remaining ancient cities and a UNESCO World Heritage Site. Curious couples should consider heading to Nungwi, a quiet touristy village on the northern tip of Unguja Island where they can spend their post-nuptial days relaxing next to the turquoise waters, cruising through vibrant mangroves, and exploring the delightful "ghost islands" that appear during low tide. (Photo by Ana Jimenez)
Click here to see more photos of Zanzibar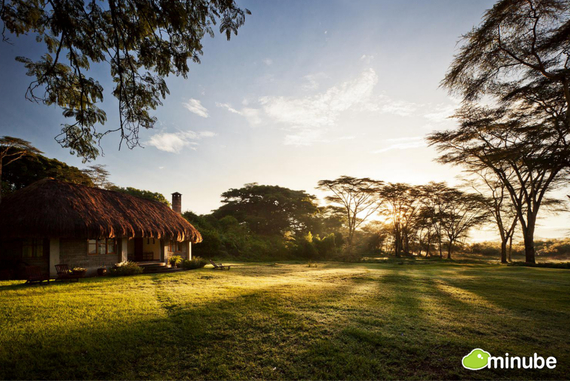 Great Rift Valley, Kenya - The area surrounding Lake Naivasha in Kenya's Great Rift Valley is one of the most spectacular in the country in terms of natural abundance. It's also full of charming colonial-style country hotels where mother nature is literally at your door step. The region is home to hundreds of bird species (especially flamingos) and is an ideal starting point to explore attractions like Hell's Gate National Park, a otherworldly terrain of cliffs and volcanoes, as well as the giraffes and zebras of Crater Lake Game Sanctuary. (Photo by Tania)
Click here to see more photos of Kenya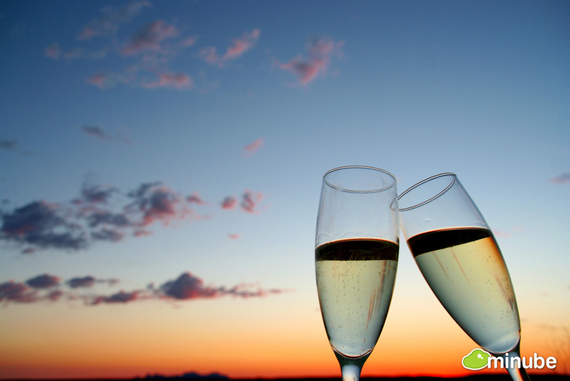 Belo Sur Mer, Madagascar - Madagascar's unique wildlife seems to have earned it a spot in our collective imagination, and there's no better or more romantic introduction to the island than Belo Sur Mer, a quiet fishing village on Madagascar's western coast. Peace and quiet are the order of the day in isolated Belo Sur Mer, so you'll have to plan day-trips to get out and explore the island's parks, but there's no better way to end the day than a long solitary stroll on one of Madagascar's gorgeous beaches and a dinner of fresh local seafood. (Photo by Comoyle)
Click here to see more photos of Madagascar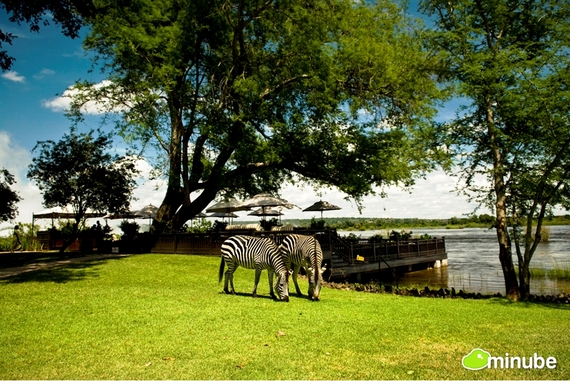 Royal Livingstone Hotel, Zambia - One minube user put it clearly: "It is one of the most romantic places in the world." Located on the banks of the Zambezi River only a stone's throw from the epic Victoria Falls and Chobe National Park, the Royal Livingston Hotel is one of Africa's most revered hotels both for its unbeatable location and almost magical atmosphere of enchanting architecture, riverside cafes, and curious local wildlife. (Photo by Farodesuances)
Click here to see more photos of the Royal Livingstone Hotel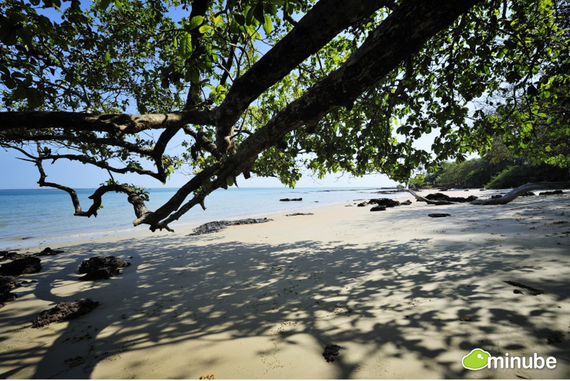 Bissagos Archipelago, Guinea-Bissau - The islands that make up this archipelago and UNESCO Biosphere Reserve are perfect for newlyweds looking to really have some privacy. Only 20 of the archipelago's 88 islands are populated, which leaves plenty of untouched white-sand islands to explore; and given that international tourism has yet to penetrate deep into the Bissagos, you'll be able to find plenty of romantic beach-side cabins and oceanfront restaurants without having to pay a bundle in return. (Photo by Vincenzo Tessarin)
Click here to see more photos of the Bissagos Archipelago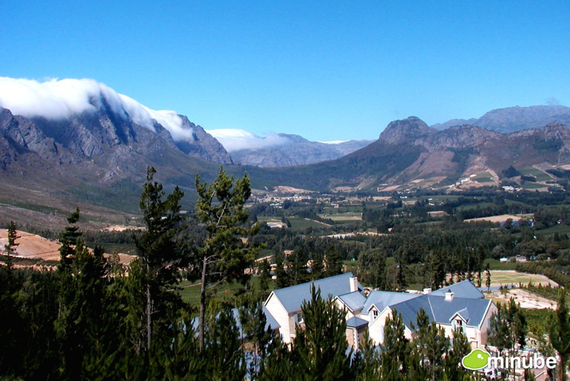 Cape Winelands, South Africa - Rather than Tuscany or Napa, why not opt for the rugged mountains and rolling vineyards of South Africa's Cape Winelands for your honeymoon? The green valleys that make up the Winelands are wedged between scenic peaks and dotted by historic wineries and estates dating back to the time of the Huguenots. Here, you can leisurely explore the country's most charming historical wineries, sample some of the cellars' best vintages, and experience life in one of the world's premier wine regions. (Photo by Macgreg)
Click here to see more photos of the Cape Winelands
Follow minube on Twitter: www.twitter.com/minubeapp