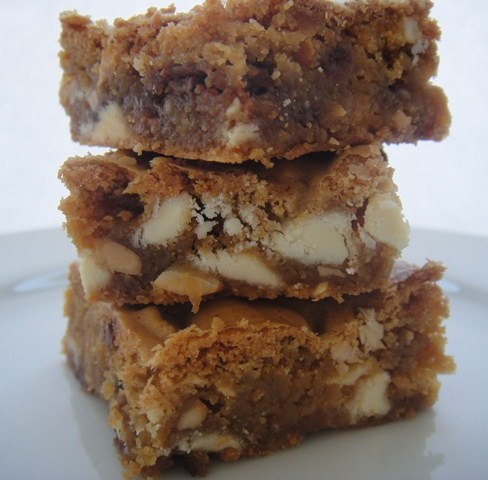 When Film Forum recently announced that Bill Cunningham New York had broken their box office record, I was thrilled. I saw the documentary last spring at The New Directors New Films festival and have been waiting for the commercial release so I could force all my friends to see it. In case you never read the New York Times, Mr. Cunningham is an eccentric photographer who has chronicled the fashionable and the social at the paper for over 30 years. The film is surprisingly moving and in revealing bits of a specific, rather unconventional life, it also captures the spirit of New York over decades.
For me, I was sent back to the fall of 1980. It was before or after a Rosh Hashanah or Yom Kippur service when, standing with my brother, sister and mother outside of Temple Emanu-el, a strange little man came up to us waving frantically. Being 15 years old (an age few people look good in) I was mortified and tried to warn my mother of an impending creepy person attack when, rather than shielding her children, she returned his greeting with, "Hello Bill!" and the smiling, skinny man began snapping pictures of us. I wanted to die (see "an age few people look good in" above) and to this day I thank the good Lord (maybe he listened to me on that High Holy day?) for the fact that the shots did not pass muster at the Times and never appeared anywhere but in a photo album secured in an undisclosed location.
The film hurtled me down the rabbit hole of my childhood and my life in the decade of excess flashed before my eyes. Snapshots of shoulder pads, frosted pink lipstick, the "cool outfit" I wore to Studio 54, many years after it was considered "cool," swirled around in my head. I thought about my hair and my complete devotion to Dynasty, that perfect video chronicle of the era of greed. I'm not too proud to admit that I actually wanted my hair to look like Linda Evans' winged-banged do. Unfortunately, with dark, curly brown locks and blow-drying skills yet to be perfected, I did not achieve my goal until recently -- 25 years too late in so many ways.
My time travel would not be complete without reminiscing over the era's most emblematic sweets. What a treat it was when someone would bestow a David's cookie upon me. The way the cookie bent under the weight of those Lindt chocolate slabs, so warm and melty. No wonder Chef David weighed 300 pounds! But it was Mrs. Fields to whom I turned when I was feeling like I had some spare change burning a hole in the pocket of my zippered-ankle Guess jeans. The chocolate chips were de-lish but the more exotic white chocolate/macadamia nut usually claimed my dough (sorry, I couldn't resist). Doesn't the whole idea of white chocolate seem so '80s? It's so over the top in its abundant sweetness.
With white chocolate on my mind, I then did something I am totally ashamed of... I bought a pre-packaged, single wrapped Mrs. Fields White Chocolate Chunk Macadamia Nut cookie at the deli on my corner. I know! I was pathetic and weak. Debbi Fields sold her company years ago and quality control, or taste, does not seem to be in the corporate interest. It was truly foul: rancid nuts, greasy chunks of what seemed to be white wax, and a fake vanilla taste that took two glasses of water to scrub from my palate. In the middle of bite one I spit it into the trash and hurled the rest of the cookie and my stupidity in after it.
You'd think the experience would turn me off of the idea forever but rather, white chocolate lingered in my brain. I knew there was a way I could erase this bad food memory so I dove into my files until I found this recipe for blondies I'd clipped from the Times Magazine a few years ago. I am so glad I did. They're chewy, a bit crunchy from the cashews, a little salty from the toffee bar with a deeper flavor that surprised me. You do taste a hint of molasses so if that's not your thing, omit it. These bars are just indulgent enough to make them '80s-worthy without losing themselves to excess completely. Now make a batch and sneak a few into the next screening of Bill Cunningham New York, playing at a theater near(ish) you.
Get Me Out of the 80's Blondies
Adapted from Cynthia Barcomi's Backbuch, the New York Times, November 2, 2008
Ingredients
1 stick unsalted butter, plus more for greasing pan
1 1/3 cups flour
1/4 teaspoon baking powder
1/4 teaspoon baking soda
Pinch of salt
3/4 cup plus 2 Tablespoons sugar
1 Tablespoon molasses
1 egg, lightly beaten
2/3 cup Ghiradelli White Chocolate Chips
1 Heath or Skor bar (the regular size 1.4 ounce bar), coarsely chopped (1/4 cup)
1/2 cup cashews or pecans or macadamia nuts, coarsely chopped.
Directions
Preheat oven to 325 degrees. Butter an 8-inch square pan and set aside
In a medium bowl, combine the flour, baking powder, baking soda and salt.
In a medium saucepan, melt the butter. Stir in sugar and molasses and transfer to a large bowl to cool.
When cool, whisk in the egg until slightly fluffy.
Mix in the flour mixture until just combined.
Fold in the white chocolate chunks, Heath/Skor Bar and nuts.
Scrape into pan. Bake until golden, about 30-35 minutes and a few crumbs stick to toothpick or tester inserted into the middle.
Cool pan completely on rack before cutting into squares.
SUBSCRIBE AND FOLLOW
Get top stories and blog posts emailed to me each day. Newsletters may offer personalized content or advertisements.
Learn more