Despite the tawdry tales behind the recently released movie The Social Network, most Americans would still confess to at least a tinge of envy at Facebook founder, Mark Zuckerburg's meteoric rise in business.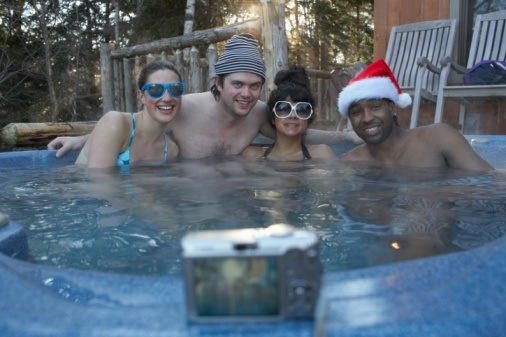 Who would not dream of the techno gold struck by formerly geeky students the like of Zuckerburg, Sergei Brin, or Bill Gates? In fact, these titans are only the figureheads of a massive movement across American universities -- students taking ideas from the classroom or the lab, and into the market. Student entrepreneurship derives from two powerful streams -- education and business creation -- meeting to form the most creative new products on the market.
Today, the MIT Entrepreneurship Review brings you a story of Inaki Berenguer, whose recent graduation present to himself was a company to run, a company that he conceived and brought to life within the halls of MIT.
Inaki Berenguer: My co-founders, Andres Blank and Alberto Sheinfeld, and I started Pixable when we were at MIT between our first and second years in the business school. Pixable is the place to go to browse and manage all your photos online -- photos on Facebook, Picasa, Flickr, and even photos on your computer. It's a way to unify your photos that are based on different websites, group and edit them, and do other cools things like creating video slideshows or photobooks that we would print and send to you.
We came up with the idea thanks to the trips that we were taking at MIT, particularly our trip to Japan. We went on the trip and at the end of it we wanted to create a photobook to remember the experience, so we went to all our classmates and asked if they'd give us their photos on a USB drive. And all we heard was, "No, they are on Picasa," "They are on Facebook," "They are on Flickr," and so on. It was frustrating because the photos were already online and we had access to them, but we still couldn't group them. So we said, "Well, let's try and solve this problem for ourselves."
When you're starting to research a market that's big enough, you'll find opportunities there. So it's a matter of being in that market and not just solving a problem, but solving a hard problem that isn't solved yet. Even if you don't solve the problem, along the way you'll solve other adjacent problems and you'll still be in the same big market. In our case, it also helped that we were solving a problem that we were experiencing ourselves as consumers.
In the middle of the second year we decided to put some money down and hire a development team in India. Most people don't put time or anything out of their own pocket and just want investors' money. But why would you invest in someone like that if they are not even ready to invest their time in themselves? With the initial money down, we actually went to India to work with the developers, wrote the product specs, and bought the domain. We also wanted to partner with a printing facility, so we flew to different printing facilities in the U.S. All of that happened in 2009 during our second year of the MBA program.
In March of that year we incorporated the company and raised half a million dollars from friends and family before finishing business school. We went to our friends for money and they gave us around 30K each here and there. And that's another thing, you don't ask your friends for money if you're still considering taking a job. If you ask your best friend for 25K, that's because you have skin in the game and you're going to be with your startup no matter what happens.
We started working full-time on the startup in New York City right after graduation. In June, we closed our first round of financing of $2.5M from Highland Capital Partners, which brought to our board James Joaquin, who was the founder of oFoto and CEO of Kodak Gallery, and Bob Davis, the founder and CEO of Lycos and managing partner at Highland. We're living the dream.
Biography of Inaki Berenguer:
Inaki is a founder and and CEO of Pixable. Before Pixable, Inaki completed Master's and PhD degrees in Engineering at Cambridge University, completed an MBA at MIT, and spent two years as a Fulbright scholar at Columbia University. He also worked as a researcher at HP, NEC Labs and Intel. More recently, he spent two years as a management consultant at McKinsey & Company in the high tech, banking and telecom sectors, and as a manager in the Corporate Strategy Group at Microsoft. Inaki is trying to convince the rest of the team to open a Pixable office somewhere warm in Spain.
SUBSCRIBE TO & FOLLOW THE MORNING EMAIL
The Morning Email helps you start your workday with everything you need to know: breaking news, entertainment and a dash of fun. Learn more