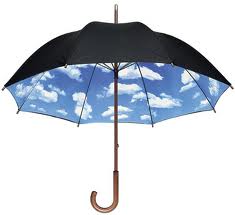 As an author and in my AuthorBuzz.com capacity helping writers market their books, I talk to over 300 authors a year. What I hear the most (and what I know) is that we're all overwhelmed. Over-messaged. Over-extended. Over-Twittered and -Facebooked. We feel like we're putting out more and taking in less.

If they ever existed, the days of any novelist sitting at home letting their publicists and editors do all the work are so over!" Author Carleen Brice
There's almost no author alive who isn't weathering the tumultuous changes in the publishing industry.
Whether its being told your marketing budget will based on how many friends you have on Facebook and followers you have on Twitter, finding out there's no press coming for your book, or discovering the agency model for e-books might not be the best thing that every happened to your bottom line... there's just not a lot of good news floating around out there.
Despite the effort my editor, publicists, and agent put into teaching me the mysterious sect that is publishing, I am far from being their only client and I could only beg out a few shreds of wisdom at time. Indeed, I've often felt like one more in a long line of Oliver Twists, each of us begging, "Please, Ma'm, can I have a little more." - Author Randy Susan Meyers
More and more (if it is even possible) we are feeling the pressure to promote and market our work even when it means delaying writing our next books -- or writing them faster -- or spending an ever greater portion of our advances on marketing and PR. (Or all of our advances.)
When my second book came out, in 2005, the publisher wanted me to have a website. When my third book came out, in 2010, the publisher wanted me to be on Twitter, Goodreads, and Facebook, to maintain my own blog, to write guest posts for other blogs, to reach out to other writers with a strong online presence. It's very clear that a lot of the impetus for marketing our books is now on us. This gives us more control, I guess, but can also make you feel overwhelmed and alone. - Author Leah Stewart
Smart authors, faced with storms, chose to create umbrellas. That's why a diverse group of authors banded together to create The Fiction Writer's Co-op, which will work to find innovative ways to promote each other's work and cheer each other on in a very competitive field.
"The idea of starting the co-op came to me when author Catherine McKenzie asked me if I had any great ideas for supporting the upcoming release of her latest novel," said Cathy Marie Buchanan. "I was already making daily book-related posts on my Facebook author page and knew I would post about the release of her novel, but I wanted a bigger splash. I expected there were plenty of authors on Facebook, with large followings of readers, who would be more than happy to post about new book releases and in turn have their releases supported in the same way."
The Fiction Writer's Co-op has 51 members, from celebrated NYT bestsellers to promising newcomers, and a waiting list. In addition to posting about each other's releases, getting group discounts on marketing efforts, and inviting each other to do essays on our blogs, our most recent effort is a list of book club picks written by authors who love to Skype and do phone chats.
This Blogger's Books and Other Items from...
SUBSCRIBE AND FOLLOW
Get top stories and blog posts emailed to me each day. Newsletters may offer personalized content or advertisements.
Learn more