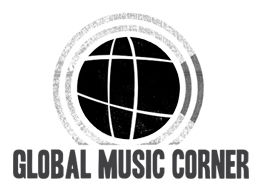 This is HuffPost World's regular feature that highlights interesting musicians and musical trends around the world. Know of a great musician doing ground-breaking work outside the United States? Send us your ideas for bands to profile or up-and-coming musicians to follow. Please fill out this survey form.
Balkan Beat Box is a globally conscious floor shaking explosion of sound and energy. Started by Israeli musicians Ori Kaplan and Tamir Muskat in 2004, BBB takes many shapes and forms incorporating a changing roster of musicians, dancers, and stage effects as they tour the world. Their live show has the energy of George Clinton and P-Funk in their prime, or Fela Kuti and Africa 70 utilizing the rhythms and melodies of their Mediterranean and Middle Eastern roots combined with an eclectic concoction of influences from the rest of the electric and organic world. Their third full-length LP Nu-Med Remix was released April 7, 2009 on JDub Records.
Wailing horns, booming bass, winding guitar lines, thumping drums and screaming vocals all combine to make up Balkan Beat Box's live presentation. The crowd is dancing, if not jumping, rhythm is reverberating from all angles and directions as percussionists, horn players, vocalists, and dancers all rotate around the stage. Objects, substances and people fly on, off and around the stage as the show romps and raves from set to set. There are very few live musical experiences quite like a Balkan Beat Box concert.
Diversity is a concept Balkan Beat Box champions. Their stated mission is to erase borders musically and politically. "I think our 'mission' is more a natural reaction rather then a task. It's the music which comes out by default, and the emotions and political attitude that is a default for us. We are musicians committed to making great music, but aware of the power of music to change hearts and lead. We see it work one by one as listeners talk to us on the road," Ori Kaplan commented.
Kaplan grew up in Israel but moved to New York in 1991. It was in the musically rich environment of New York City in the late 90's that he grew as a musician playing with bands like Gogol Bordello and Firewater, which spearheaded the Eastern European cultural revolution taking place in the city. It was also in New York that Kaplan met Tamir Muskat.
Muskat hails from Tel Aviv, Israel and moved to New York in 1995 at which point he had already established himself as a leader in the Israeli rock scene as a drummer and producer. He joined Firewater and began his career collaborating with Kaplan. In 2004 along with other members of Gogol Bordello they created J.U.F. (Jüdisch-Ukrainische Freundschaft), and released Gogol Bordello vs. Tamir Muskat, an album which acted as a precursor to what became Balkan Beat Box.
New York musicians such as Jeremiah Lockwood, Dana Leong, Itamar Ziegler, and Peter Hess all joined the party as Balkan Beat Box began to evolve. The collaborator that leaves the biggest imprint on BBB, however is without a doubt Tomer Yosef. Yosef began his acting career as a stand-up comedian and film actor in Israel in the early 1990's. Tomer moved to New York City in 1998 and along with Itamar Ziegler started a nine-piece band called The Zion Train. He appeared on BBB's debut album as a guest vocalist before becoming a full-time part of the team. Yosef is the perfect front-man for Balkan Beat Box. Very few vocalists could match the energy and sensibility of such a powerful ensemble, but Yosef does so and then some. Jumping off the stage, throwing water in the crowd, stripping, it's all part of his routine
Their next album, will be a continuation of the BBB global mission. They recorded parts in Belgrade, Serbia with some local Gypsy musicians and also plan to implement elements of Latin American musics that have infiltrated their sound as they tour. "We feel like something new is happening with the new record, (which is almost ready) more personal content i would say, more lyrics, we speak about how we feel about politics, cultural issues and love. This is something we didn't do much before," Tamir Muskat commented.
Balkan Beat Box is one of the most dynamic live shows on the planet. Their energy, seamless fusion of heterogeneous elements, attitude and sensibility all combine to make the entire crowd jump song after song. Coming from such a segregated area of the world has informed them with a powerfully unifying perspective that is truly an inspiring example for their homeland and the rest of the world to follow.
[WATCH:]
SUBSCRIBE TO & FOLLOW WORLD POST