When I was kid, my grandparents left Long Island and moved to Florida. At first, I was incredulous. My grandparents moved so far away from me! (I had really thought that their world revolved around me. Apparently not.) But when we took our first trip down to visit them on a school break, I began to like the idea of having grandparents in Florida. It was warm and sunny, we went to the beach and the pool, and if we played our cards right, they took us to Orlando. For a kid, Orlando was the Holy Grail.
On our retirement planning site, GangsAway! we aggregate data and information to help people figure out where the best places to retire might be. A generation ago, Florida and Arizona had been THE places to retire. Over the past 20 years, retirees started venturing to other states like North and South Carolina or out west to Oregon or Colorado. On our site, despite the many varied location options, Florida far and away is the most searched for state. While people retiring today may look beyond the Sunshine State, it's still a huge draw for some very solid reasons.
1. Taxes:
No state income tax, no inheritance tax or estate tax. 'Nuff said. That's a big deal, particularly when you are on a fixed income. Why live in a state that is going to tax you when you don't have to?
2. Climate: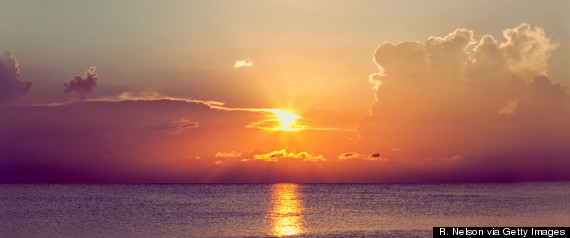 Despite the naysayers who rail about how hot it is in Florida, in the summer months, the average high temperature is 81 degrees Fahrenheit (27 C), while the average annual low temperature remains a comfortable 60 degrees Fahrenheit (16 C). That said, has anyone spent any time in New York City in August? Or Washington, D.C.? Those northern locations can also get pretty toasty and unpleasant on many summer days. But truthfully, the Florida sun is really strong in the summer months, so Floridians move their activities around. In the same way people in the north spend the winter with more indoor pursuits, Floridians do the same in the warmest summer months. Go out on any summer morning early, I'm talking about 7 a.m. and people are up and out. They do their dog walking, biking, running, or whatever their thing is, early or late in the day when the sun is not as strong. The middle of the day is reserved for errands, shopping, working, or maybe a nice long lunch or movie...or both!
3. Lower Cost of Living:
At the end of the day, if you are on a fixed income, it behooves you to live someplace where your money goes further. Living somewhere that has an average, or below average, cost of living makes sense even if you are one of the lucky ones who was able to save money for retirement. If you live in a place like Florida, your overall cost of living can be lower and you could do other things with your money like travel, spend it on family, or give it to a charity that is important to you. For the rest of us who won't have a significant disposable income, Florida's lower costs, on just about everything, could make a real difference to the monthly budget. Yes, there are places in Florida where the cost of living is higher, like Miami, so don't go there. There are hundreds of other cities and towns that would fit the bill.
4. Water, Water Everywhere: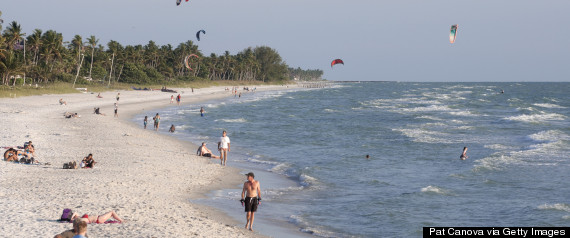 You've got the Atlantic Ocean on one side, The Gulf of Mexico on the other, and loads of lakes and canals all around. Free entertainment. What about Sanibel for the Gulf or Boynton Beach for the ocean? Or maybe a sweet little place like Dunedin?
5. Recreation:
Golf, water sports, fishing, boating, canals, over 1,300 golf courses, biking, walking, running, and the new craze, Pickleball. As we get older, staying active will keep us healthier and happier. Being shut in from November to April in the Northeast or Midwest can be really hard to deal with. How about a run on the beach or a bike ride along the shore in Delray Beach?
6. A Vacation Destination: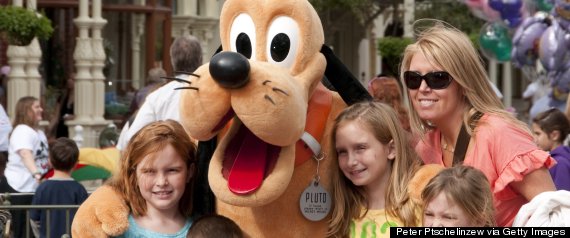 Your friends and family (grandkids) will want to visit you, especially in the winter if they live someplace in the north. Cold and snowy in Minneapolis? Hey, let's visit Grandpa in Naples or Bonita Springs! Let's face it, kids are kids and a dose of sun and sand with a visit to Grandma's doesn't stink.
7. Wide Range of Active Adult Communities:
If you are one of the many thousands of people who think they may want to live in an Active Adult Community, Florida has every type, style, and price point imaginable. For many of us, having a well-run community sounds great after years of managing our own homes. Also, AAC's have all the amenities and services that you might want at this point in your life. And, of course, there is that built-in social component that you get in these communities. In fact, the largest adult community in the US called The Villages is located near Ocala.
8. Easy Travel by Air: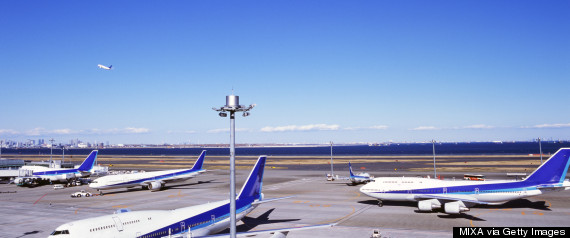 Whether it is travel to visit friends and family back home, or people coming to visit you, or you're satisfying your global wanderlust, there are loads of airports, both domestic and international. There are easy and direct flights to many U.S. locations, as well as an abundance of accessible international airports in Fort Myers, Tampa, Miami, Fort Lauderdale, West Palm Beach, Daytona, Key West, Melbourne, Orlando, Sarasota, St. Petersburg and Jacksonville.
9. Health care Availability:
One nice thing about moving and retiring to a state like Florida, where so many other retirees migrate, is that there are a tremendous amount of health care options and services specifically geared towards older people. With so many "customers", many health care providers have set up shop in and around the state. If you moved to a small town in Montana, you might have difficulty finding appropriate medical support nearby. But in Florida, providers are all over the state. There are well known hospital brands like Cleveland Clinic in Weston or the Mayo Clinic in Jacksonville as well as numerous highly ranked hospitals like Florida Hospital in Orlando, Tampa General Hospital and Moffitt Cancer Center in Tampa, Shands Jacksonville Medical Center, Sarasota Memorial Hospital, and University of Miami-Jackson Memorial Medical Center to mention a few.
10. The Arts Abound: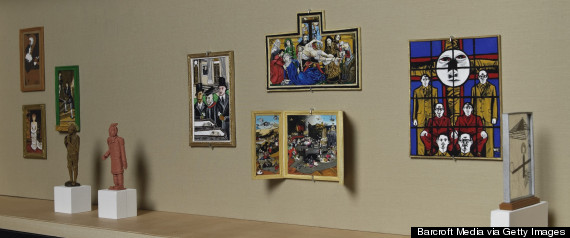 Big cities like Miami, Fort Lauderdale, Fort Myers, Clearwater, and Tampa have theater, symphonies, museums, operas, and everything in between.
BONUS REASON: Orlando. Not for everyone, and maybe a bigger draw for kids and families, but the last few times I went to Orlando, there were plenty of older people at the theme parks without kids (many, frighteningly, chomping on oversized turkey legs). Clearly, a lot of adults enjoy Disney and Universal and the other attractions in Orlando sans children. Located in the middle of the state, Orlando could be an occasional weekend getaway if you are living in Florida. And, if you have grandchildren, what kid wouldn't like to visit Grandma more often if a side trip to Disney were part of the package?
Earlier on Huff/Post50:
St. John's sister island St. Thomas might have the shopping and cruise ships, but if you're looking for pristine white-sand beaches, natural beauty and quiet charm, St. John is the place. Over half the island is national park, which means lush greenery and hiking trails, as well as historic ruins from the island's colonial past. Where To Stay and Dine: For an eco-friendly family adventure, try the Maho Bay campground, where pretty tent-cottages sit right near water's edge and the resort has a load of daily activities including yoga, snorkeling and even glassblowing. The more luxurious will want to stay at the Westin St. John Resort & Villas with its beautiful rooms, spa and tennis courts. For Sunday brunch Ms. Lucy's is an island must--be sure to try the conch fritters and callaloo soup. Where To Play: Trunk Bay, considered one of the prettiest beaches in the Caribbean, is the place to head to for snorkeling. For shopping, go to the artisan shops and boutiques in Mongoose Junction. Hikers will want to head to the Reef Bay Trail to see the petroglyphs left over from the island's Amerindians, as well as ruins of sugar plantations.

The under-the-radar "Gold Coast" town of Delray Beach is bursting with arts and culture, a blossoming restaurant scene, and wide, sandy beaches. Where To Stay and Dine: The sprawling, Mediterranean-style Delray Beach Marriott has two heated pools and spacious rooms with sofa beds perfect for traveling with a large family. Dine at one of its acclaimed restaurants such as O'Grady's Lounge or the Seacrest Grill. Where To Play: The area of Delray Beach is within walking distance of museums and ballet-and-jazz-performing spaces. In Old School Square, ride the carousel in-season, or take in exhibitions at the Cornell Museum of Art & American Culture. A few minutes drive from downtown is the Morikami Museum and Japanese Gardens where kids can enjoy the exhibition, Japan Through the Eyes of a Child.

A desert oasis with a mixed personality, Cabo is at the tip of Baja California Sur. Cabo San Lucas is party central, where every day feels like a holiday. Its mellower sister city, San José del Cabo, is popular with the Hollywood elite for serious R&R. Where To Stay and Dine: You'll have to drag the kids away from the kids' club and the lagoon-style pools at the all-inclusive Barcelo Los Cabos Palace Deluxe, which specializes in making families feel at home. The Mexican menus feature guacamole made at your table and served in a molcajete (stone mortar and pestle). Where To Play: There are plenty of beaches for sunbathing, but the ocean here is notoriously choppy and unfit for casual swimmers; therefore, the pool culture is alive and well. The area also boasts day-trips to nearby beaches, golf courses, and snorkel sites.

Though still sunny, winter brings light jacket weather to San Diego, famous for its zoo and large U.S. Navy and Marine military community. Where To Stay and Dine: A wallet-friendly home base is the 115-room, 80-year old La Valencia Hotel, in the middle of downtown La Jolla, with easy access to the two-mile boardwalk fronting the Pacific. Before heading to Point Loma, see the online camera trained on the line at Phil's BBQ, where diners say it's worth the wait for the price-is-right mesquite-grilled ribs and crispy onion rings. Where To Play: There are tons of family-friendly activities, including whale-watching and seal-watching at SeaWorld and the Birch Aquarium, imagination-stretching at LEGOLAND, and, of course, a visit to the San Diego Zoo, home to 3,700 animals and 700,000 plants. For more activities in San Diego, visit our City Guide.

St. George's is called the "Spice Island" because of the nutmeg, cinnamon, and cloves that grow abundantly in the island setting. This Caribbean beauty is thriving again after being struck by Hurricane Ivan in 2004. Where To Stay and Dine: The all-suite Calabash Hotel & Villas sits on eight acres of gardens facing L'Anse Aux Épines beach. English chef Gary Rhodes's restaurant at the hotel uses touches of spice in dishes like dorado with ginger-butter sauce and vanilla and nutmeg custard brioche. Where To Play: Busy St. George's Market in the center of town is a must for buying freshly dried herbs and pungent spices. At the Gouyave Nutmeg Cooperative, women process nutmeg and mace for export; watch their nimble hands work at unbelievable speed.

The fiftieth state is all-exotic, but Oahu is comfortingly all-American. It's a fantastic and fun location for families, and the weather couldn't be more enjoyable. Where To Stay and Dine: Hotels here can be quite expensive, but the Aqua chain, with some lanai (patios) and kitchen-equipped rooms and suites in its 14 locations around Honolulu, are made for families. With the savings -- rooms can be had for less than $100 a night -- you can splurge on shave ice, a sorbet-like ice cream that's an island favorite. Where To Play: The legendary beaches of Waikiki beckon surfers to take lessons at the Hans Hedemann Surf school. Head to Oahu's north shore for educational hula shows at the Polynesian Cultural Center.
Follow Moira McGarvey on Twitter: www.twitter.com/#gangsaway