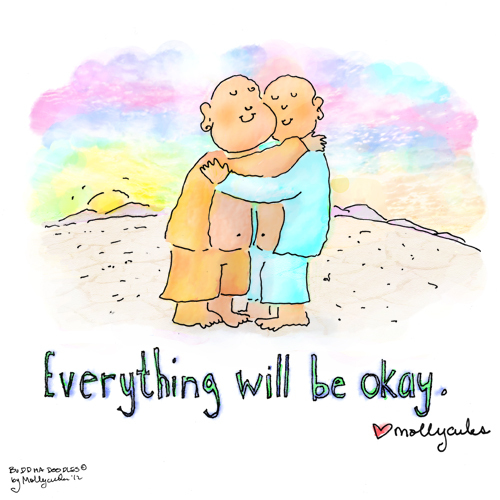 I've just returned this morning from 8 days in the Black Rock Desert at the global art event Burning Man. I am just beginning to process the experience, and am so inspired to express the uplifting beauty that I experienced at this temporary community based on radical self-expression and self-reliance.
If there is one 'main' lesson that I took away, it would be that everything works out. This was so intensely reflected for me that I couldn't help but laugh at every time I thought I had control or tried to make something happen. The serendipity that naturally emerged when I surrendered to the flow gifted me with a deeper sense of trust. Looking forward to sharing more of this transformative experience through doodles, song, dance, and laughter. Love, Mollycules
This Blogger's Books and Other Items from...
FOLLOW HUFFPOST