I was never one of those little girls who grew up knowing exactly what her fairytale wedding would look like. Of course I always wanted to get married, but finding the man who would be standing at the end of the aisle was more of a priority for me than deciding if I should go with white or black linens. After reveling in the days following my engagement to 'Bachelor' star Jason Mesnick, it was time to buckle down and start planning our nuptials, but I had no idea where to begin! As most brides do, I started my search online and it took only two clicks before realizing how overwhelming it can be to sort through all of the planning tools that are available for the bride-to be. Some websites had great examples of table settings, but not enough options for color. Other websites gave a ton of ideas for hairstyles, but mentioned nothing about make-up. In all of the websites I searched through, granted some better than others, I never really found one that catered to all of my wedding day needs. So what is a bride to do? After endless hours of hunting for the photo that would give me that "ah-ha" moment of "This is it!" I realized that our wedding day shouldn't be someone else's idea of the perfect day rather it should be about what the two of us like, incorporating our own personalities. Starting all over from scratch, I made a list of questions to help guide us as we made the big decisions about our special day.
What are our favorite colors? What are our least favorite colors?
If we could have a fresh bouquet of flowers in our house every day, which flower would we choose?
If we could eat any meal in the world, what would it be? What type of foods do we not like?
If we were chosen to design a dining room for a Home Store, what would it look like? Casual or formal?
Of all of the dresses I have ever worn, which one made me feel the best about myself and why?
All of these questions got to the heart of our own personalities and the things we loved. THIS is what our wedding should be about, not ideas that came from a "suggested wedding list" that I found online! From there on, we always had personal reference points when faced with a question like, "Do you want the fancy crystal tableware or the everyday glass tableware?" Having answers to my list of questions also helped to maintain the "us" when planning our special day. We knew what each of us liked and we knew what we didn't like. There will always be conflicting answers at times, but if you're in this together, you learn to compromise and find what works best for the both of you. As many brides will tell you, it is so easy to let the planning process take over what the focus of your wedding day should really be about. With the purpose of a wedding ultimately being to celebrate the union between two people who love each other, doesn't it make the most sense for the details to reflect the two people who are being celebrated?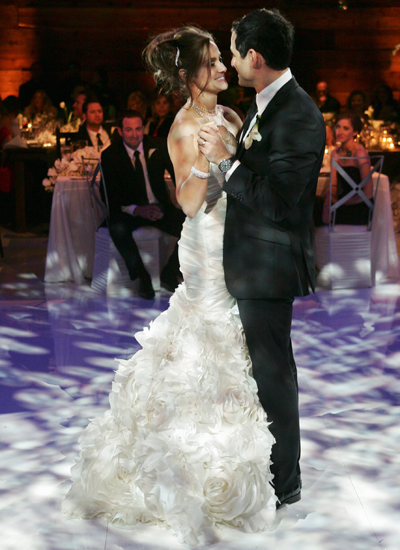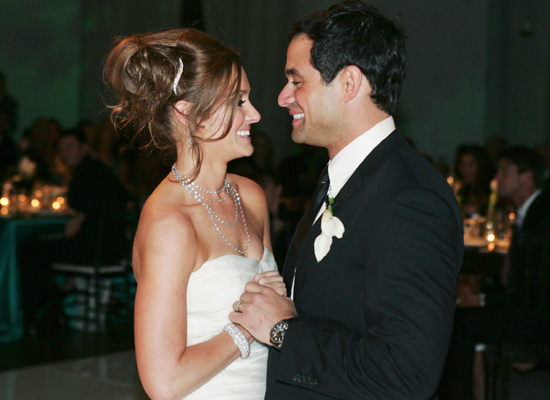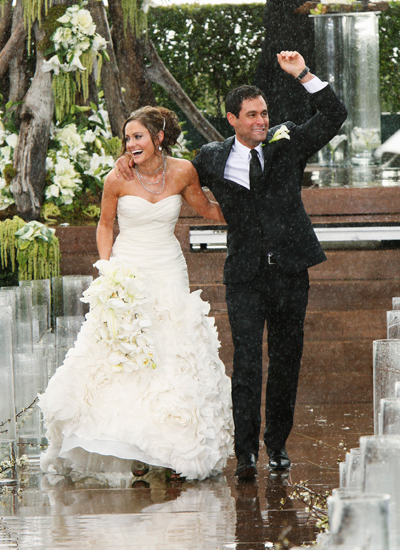 Photos courtesy Aaron Delesie and ABC/Robert Voets.
SUBSCRIBE TO & FOLLOW LIFESTYLE
Get top stories and blog posts emailed to me each day. Newsletters may offer personalized content or advertisements. Learn more