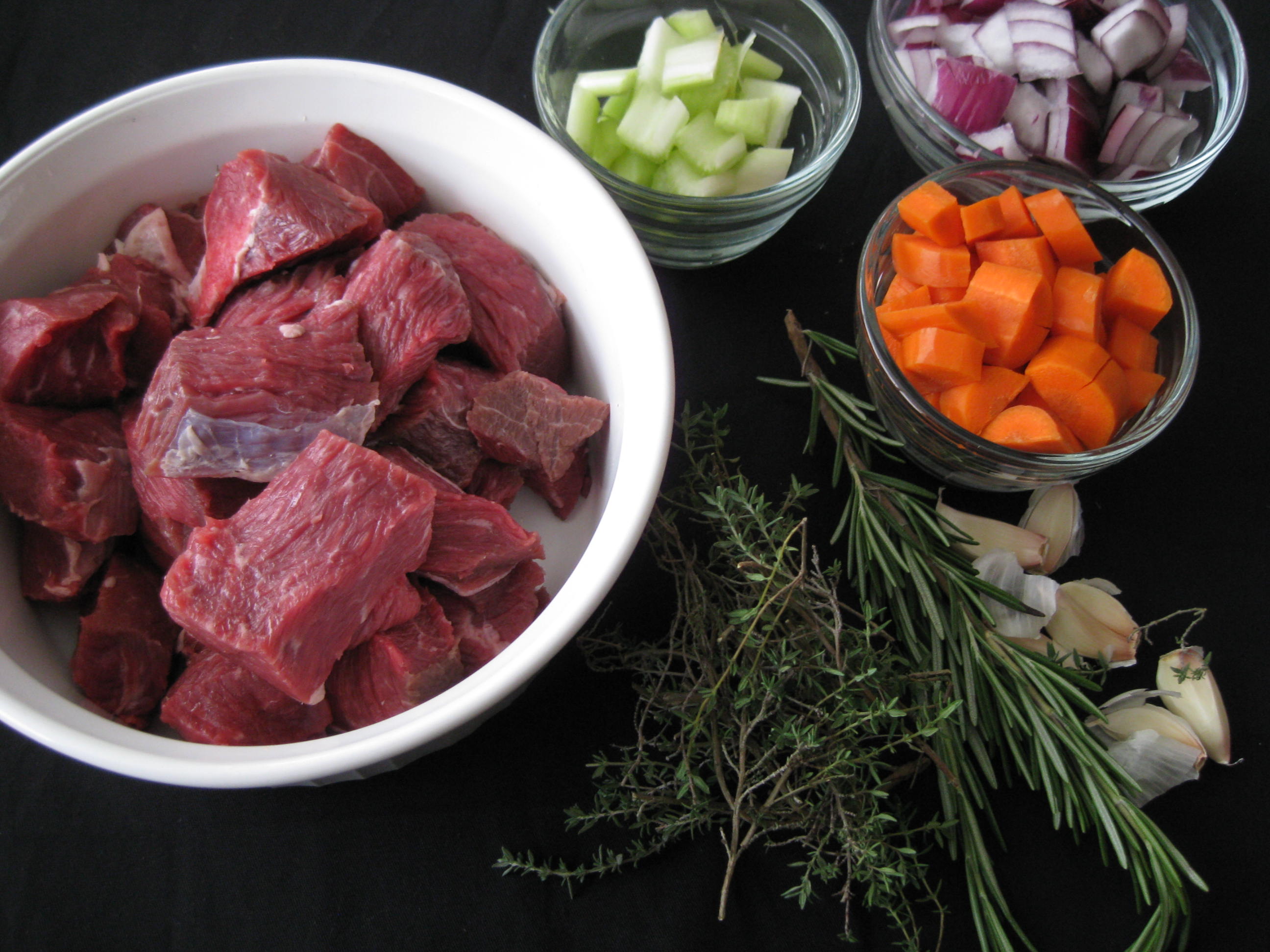 By now, you're most likely feeling the holiday crunch: presents to buy, parties to attend, preparations to make for travel. It's stressful, this time of joy and celebration. I've noticed a big part of a smooth holiday month for me is knowing what we (my family of six) will eat, and I don't just mean for the special, Christmas dinner-type meals.
When you are on a pretty strict budget (we are) and fast food or take out is pretty much out (it is), you have to stay a step ahead of meal time or you tend to overspend, and overspending can lead to crankiness. That's the last thing you want during the "most wonderful time of the year," right?
So, what should you cook when you're short on time, but not big on cash? A quick pasta is a great option, but not every night. If I'm going to make something a little heartier, I need recipes that meet a few, important requirements:
Not opulent, but not slop, either: I'm talking about soups, stews or braises, using basic vegetables, roots, herbs and some of the more inexpensive cuts of meat (chuck roasts, shoulder roasts, chicken thighs, ground beef and pork). I'm not talking about overly processed, convenience foods filled with creepy ingredients. They aren't good for us and are often more expensive.
Can be made in advance: Schedules change, things come up. I need to be able to reheat. Some things, like stews, taste better the second day anyway. I make it on Saturday, eat it on Sunday or Monday.
Provides ample leftovers: It's at least good for lunch the next day, and isn't needy during the cooking process. I want to be able to get it started and then walk away, returning to an aromatic, gorgeous end result. I have phone calls to make or kids to pick up or presents to wrap. Dinner can't suck too much of my time.
Use one or two pots for the whole meal: A small amount of dishes means less time cleaning up and less whining from the kids (or the adults) when they're on clean-up duty.
Now, on to a few recipes that are able to pull off all of the above and just may help us get through the holidays without breaking the bank:
"Pappardell with Slow-Cooked Meat" -- Yes, I know, "slow cooked meat" is a pretty unfortunate title, but this is a great recipe. Pappardell can be subbed out for a less expensive noodle-type pasta.
"Good Old Chili con Carne" -- Chili from Jamie Oliver. Adding cinnamon into chili adds a great layer of flavor. Also, I like to triple the garlic and add a little tomato paste with the tomatoes, but it's warming and lovely as is, too.
"Pork Cooked in Milk" -- Not used to cooking meat in milk? This will convince you of it's virtues. Lemon peel, sage, garlic? Say no more. The smell is enough of a reason for you to make this one.
"Curly Kale and Potato Soup" (with sausage or without) -- This is a soup from Alice Water's Art of Simple Food. You can use sausage or make it completely vegan by leaving it out and changing chicken broth to vegetable broth. It's both tasty and kind to your wallet either way you decide to make it.
This holiday season, intersperse these kinds of meals with easy pastas, or a quick stir-fry, and the inevitable "what's for dinner?" won't send you down the fast food or takeout path. Your body and wallet will both send thank you notes come the new year.

SUBSCRIBE TO & FOLLOW THE MORNING EMAIL
The Morning Email helps you start your workday with everything you need to know: breaking news, entertainment and a dash of fun. Learn more