THE BLOG
A Sneak Peek at Celebrity Silhouette
Celebrity Silhouette, Celebrity Cruises' newest Solstice class ship, took to the seas this past weekend for a two-day preview and its memorable naming ceremony. I was fortunate enough to be one of the guests on board for this special sailing along the North Sea. Here's a sneak peek at the new ship, which set sail on her maiden voyage from Hamburg to Rome via Barcelona on July 23.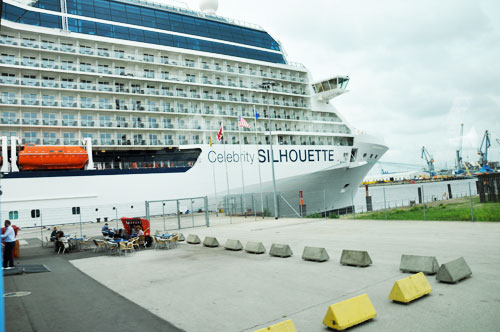 Docked at the Port of Hamburg, Celebrity Silhouette is a sight to behold. She's massive, with a total tonnage of 122,000 and occupancy for 2,886 passengers not counting the crew. Basically, this boat is a floating city complete with a massive fitness facility, spa, shops, cafes, restaurants, night clubs, a casino and more. Two days aboard this ship was just enough to whet my appetite for more.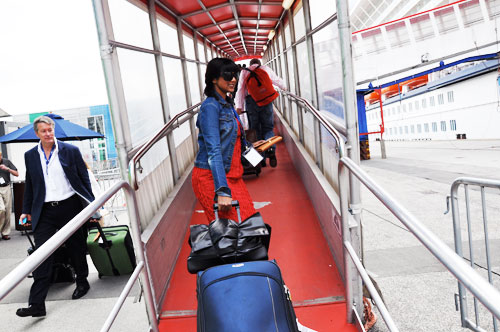 Me and my bags make our way up the gangway. Super excited to get on board and start exploring.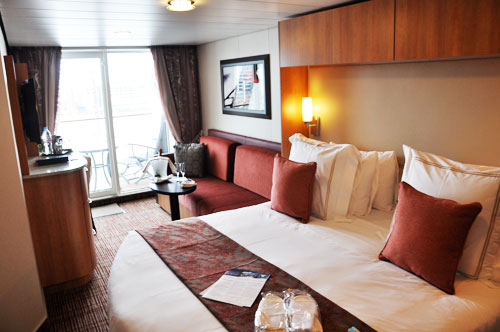 My Aqua Class stateroom is large for a cabin on a ship. It's 194 square feet with a 54-square-foot verandah. The floor to ceiling sliding glass doors provide a great view. The bed is large and comfortable and the Frette bathrobes and slippers are a touch of luxury. If I wasn't so set on exploring, I could have watched newly released movies on-demand on the 32" LCD TV and enjoyed freshly delivered teas.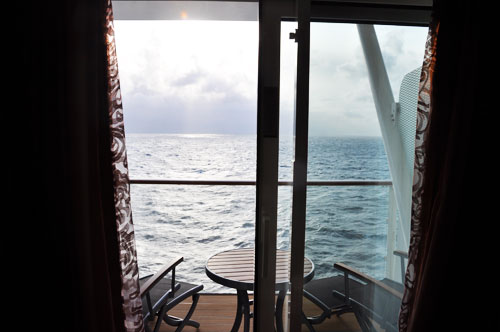 Even on cloudy days, it's tough to beat waking up to this view. A refreshing breeze and the sounds of the North Sea lapping at the sides of the ship get my mornings off to a memorable start.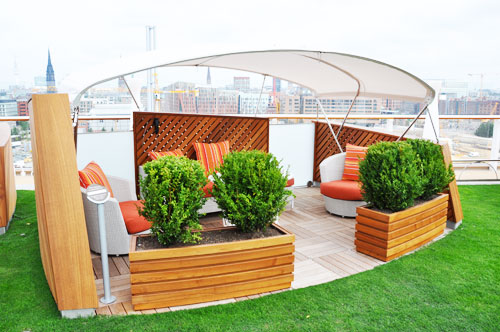 Silhouette also dishes up something new in the form of The Alcoves. These private cabanas can be rented for a half day or full day and have WiFi capability. Otherwise, kick off your shoes, put your feet up and do the best thing you can do on a cruise: Relax.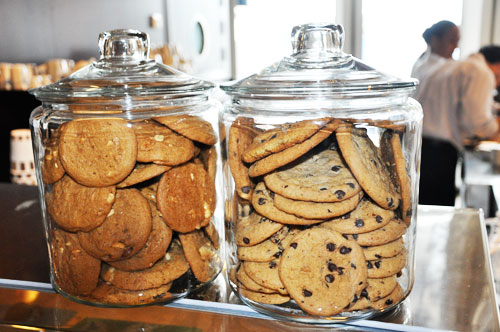 Typically cruise food might be a bit sub-par but not on Celebrity Silhouette. The food is incredible, not only in the main dining rooms but throughout the ship's many cafes and bars. Tea and freshly baked cookies are the perfect afternoon snack and lurk around many a corner.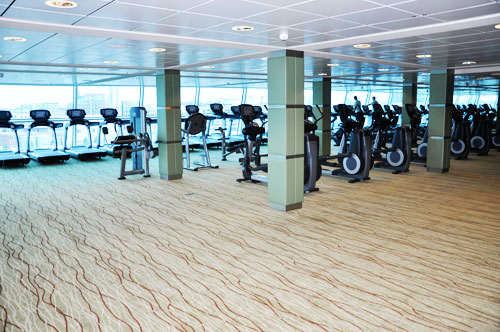 Thank goodness there's a fully equipped gym on Deck 12. And a jogging track on Deck 14. After all the sweets, I wanted to take a run. Not too surprisingly, I ended up watching other people take runs instead.
{Photography courtesy of Johnny Jet}